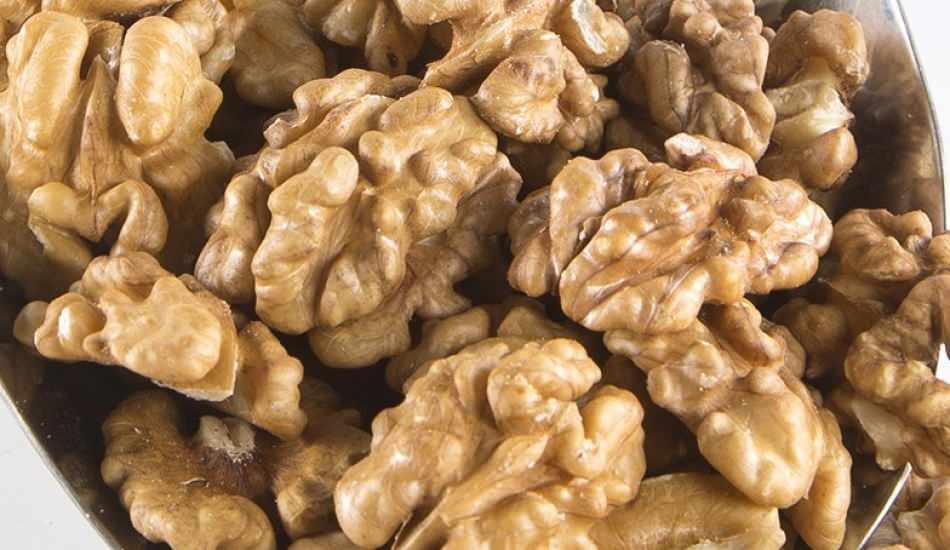 We have compiled for you when walnuts, which play an important role in brain development, can be given to babies. When should walnuts be given to babies? How to make walnut yogurt for babies? What are the benefits of walnut yogurt for babies? What are the nutritional values ​​of walnuts? Walnut consumption in babies:
As it is known, walnut, which takes its place on the kitchen shelves with its appearance similar to the human brain, has a great effect on brain development. Walnut, which is one of the alternative foods that can be preferred in the transition to supplementary food after the first six-month period, is one of the useful nuts that should be consumed either alone or mixed between foods. Walnut, which is known to be very healthy against cardiovascular diseases, can be consumed with peace of mind in babies. Of course, the 3-day rule can be applied for walnut food, which should be continued to be consumed in babies who are not sensitive, that is, when there is no allergy situation. This food, which should not be consumed in case of allergy symptoms such as redness or any irritation on the skin, should be consumed under the supervision of a doctor for its benefits, if it does not put the baby at risk. Even if allergy has been observed, it is necessary to wait for the 24th month. So, what should mothers who want to give walnuts to their babies pay attention to? Recipes with walnuts for babies..
HOW TO GIVE WALNUT TO BABIES? WHAT MONTHS DO BABIES START WALNUT? WALNUT CONSUMPTION IN BABIES
Suitable range of walnut consumption for babies is between 6 months and 36 months. varies between It is necessary to pay attention to some issues when choosing walnuts in babies who need to be introduced to walnuts under doctor control. Weight should be considered when purchasing a shelled walnut. Walnuts with a light inside are old and dry. Such types have a storage life of 1 year in a cool and dry place. It is recommended to soak in warm water so that the baby likes the taste of walnuts and gets used to it. This way, the dice on it will go away easily.
Tahini can be mixed into molasses by crushing or passing through a robot. If tahini molasses is not desired, it can also be consumed by adding it to breakfast. If it was started earlier than 12 months, it would be better to pass the walnut through the robot. Apart from that, walnuts can be given by crushing them or cutting them into several pieces.,
BABY YOGURT WITH WALNUT FOR 9 MONTHS AND OVER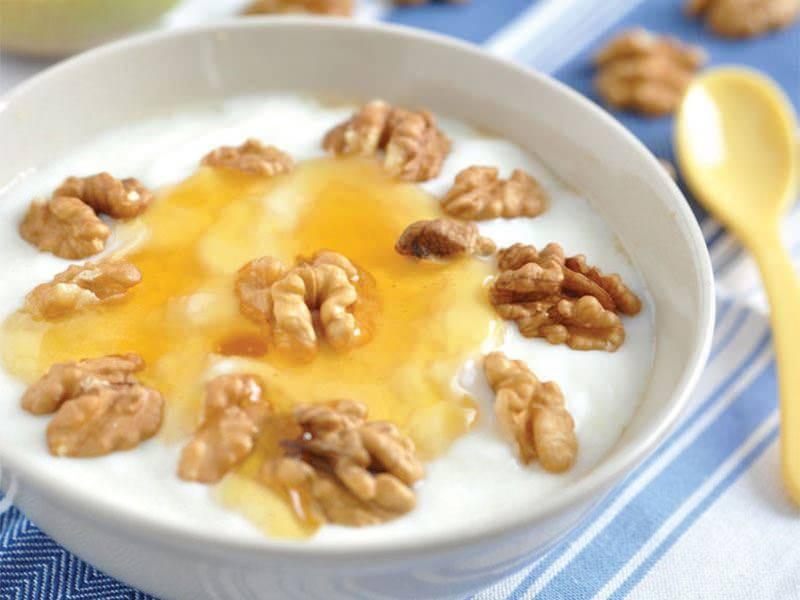 INGREDIENTS:
1 tablespoon of semolina
1/2 tea glass of water
3 tablespoons of yoghurt
1 walnut (crushed)
1/2 teaspoon of cinnamon
PREPARATION:
After cooking the semolina in water, add all the ingredients when it is warm. and consume with pleasure.
NUTRITIONAL FEATURES:
Betaine 0.3 mg
Choline 39.2 mg
Folate 98.00 mcg
Folic acid 0.00 mcg
Niacin 1.125 mg 7%
Pantothenic acid 0.570 mg 6%
Riboflavin 0.150 mg 9%
Thiamin 0.341 mg 23%
Vitamin A 20.00 IU 0%
Vitamin A, RAE 1.00 mcg
Carotene, alpha 0.00 mcg
Carotene, beta 12.00 mcg
Cryptoxanthin, beta 0.00 mcg
Lutein + zeaxanthin 9.00 mcg
Lycopene 0.00 mcg
Vitamin B12 0.00 mcg 0% Vitamin 0 (9800370) B6 mg 27%
Vitamin C 1.3 mg 2%
Vitamin D 0.00 IU 0%
Vitamin E 0.70 mg 2%
Tocopherol, alpha 0.70 mg
Tocopherol, beta 0.15 mg
Tocopherol , delta 1.89 mg
Tocopherol, gamma 20.83 mg
Vitamin K 2.7 mcg 3%