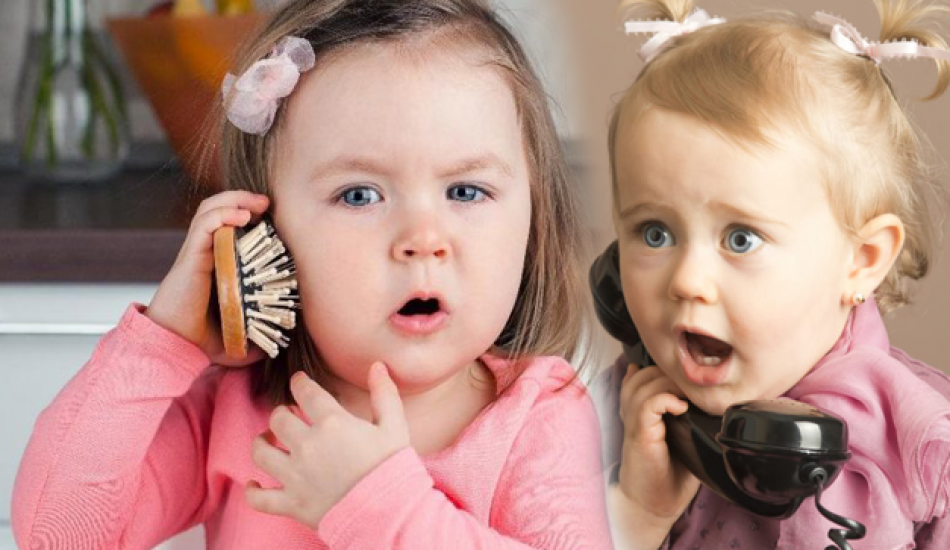 One of the most frequently asked questions by parents about their babies is when they can talk. What can be done to speed up speech in babies? When do babies talk? How to teach babies to talk? Do girls or boys talk earlier? Here is the language development process in babies…
One of the periods when parents are most curious about their babies and want them to come impatiently is whether their baby is 'mother' or . ) are the days when he will say 'father' . Almost every parent can associate the meaningless sounds of their babies, who are in a certain age range, with the words they want to hear, even their babbling with those words. The first three years from the time of birth of the baby is a period in which the brain development shows maturity and speech and language development progresses most intensively. There is a very important interval for language development in infants and childhood, if language development does not progress as it should during this interval, difficulties may occur in language learning. We have compiled the points that parents who are wondering when babies will speak for the first time should know about language development in babies. In our article, you can read about some points that need to be considered after the baby's first speech-related signals.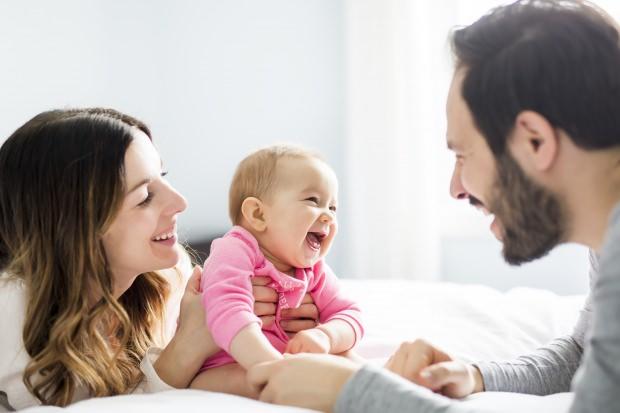 Being in verbal communication with their baby as soon as possible after a 9-month pregnancy Mothers and fathers who want to follow the development of their babies closely. In language development, which can change from month to month, babies aged 0-2 months can express their needs bodily, that is, by crying, or while using gestures. So what are the other speech stages in babies? Here is the answer…
In the first trimester, babies do not make a lot of noise, but they communicate with eye contact all the time. However, it should not be forgotten that even the tone of the baby's crying can indicate that they are hungry or that they are angry about something. At the 6-9 month stage, babies who can make some basic sounds should be introduced to sound toys gradually. 9-12 month old babies start to stress even more by controlling the sounds coming out of their mouths. In 12-18 month old babies, they start to dominate their mother tongue and words can come out of their own language, even if it is meaningless.
0-3 MONTHS
They get scared when they hear a sound.
They laugh or become silent at the sound they hear.
Your mother knows you, they know you.
The cries begin.
They cry to express their needs.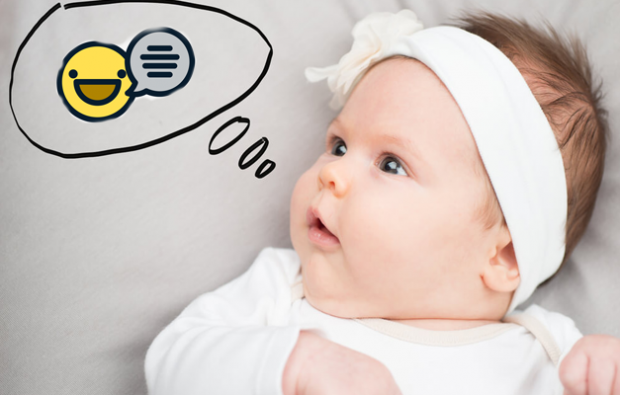 4-6 MONTHS
With their eyes, they follow where the sound comes from.
They notice sound toys
They are interested in music.
They cry during the game.
Begins syllable repetitions
7 AY-1 YAŞ
They know how to listen when spoken.
They know the names of simple objects.
They answer questions.
Syllables are repeated.
Gestures are used for communication purposes.
Some words can be said on the first birthday.
WHEN CAN BABIES TALK? WHEN DO BABIES TALK LATEST?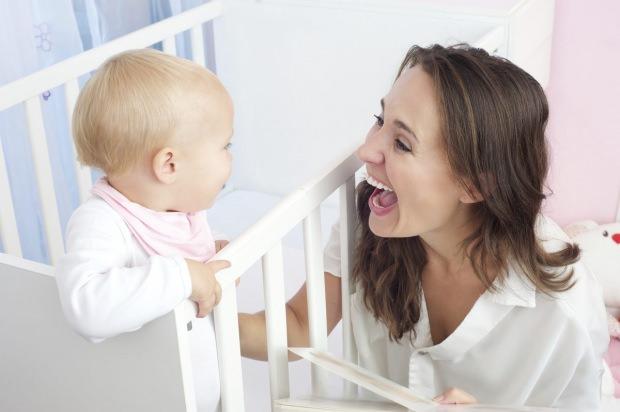 Most likely after the first year in infants " Some selected words will come automatically, such as mom", "dad", "book", "ball", "car", "hello" . One of the common questions about the speech process in babies is whether gender has an effect on language development in babies. As we see in our daily lives, girls who talk briskly start to talk more and faster than boys.
WHEN DO BABIES SAY WORDS AND SENTENCES?
It is almost impossible to make out sentences formed as a result of several different words one after the other in the first place. Some babies around the age of 2 are able to form sentences using adjectives, verbs and some adverbs, while others only communicate with words. In order to support language development, stories can be read from picture books and speeches can be made on photographs. Even brief events during the day can be described. There will be another stage in talking about the past and the future.
Words that will help babies speak more easily:
1-Mother
2-Daddy
3-Baby
4 -Milk
5-Water
6-Goodbye
7-Ball
8-Yes
9-No
10-Dog
11-Cat
12- Nose
13-Eyes
14-Bananas
15-More
HOW IS THE LANGUAGE DEVELOPMENT OF BABIES SUPPORTED?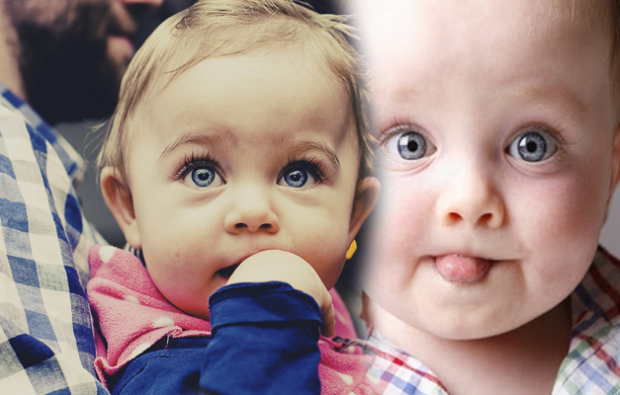 Experts believe that parents can imitate sounds with their babies. argues that it will be beneficial for language development. Therefore, if you want to speed up the speech process of your baby earlier than usual, you should take care to talk to him one by one.
Pronouncing the words you use correctly when you sing or talk to him or her will support language development when it becomes meaningful to your baby. Therefore, instead of making sentences with baby-like words, you should speak realistically and create conditions suitable for language development. So, what else can be done?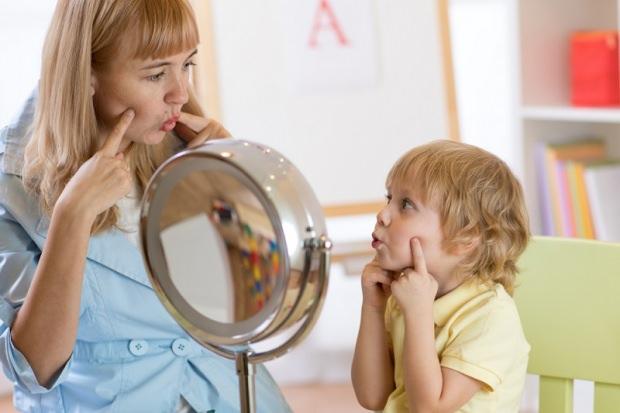 HOW TO TALK TO BABIES? WAYS TO Stimulate LANGUAGE DEVELOPMENT IN BABIES
1- Talk to your baby often by making eye contact so that he can speak more quickly.
2- After making a sentence, wait for a while so that he has the opportunity to react to what you have to say.
3- Instead of always speaking in the same tone, speak by making different sounds. In this way, your baby will be able to imitate different sounds.
4- You can focus your baby's attention on yourself by talking with exaggerated facial expressions
5- You should be careful not to use words such as my love, dear, sweetheart. Instead, you should address him by name.
WHAT SHOULD BE DONE FOR BABIES TO TALK?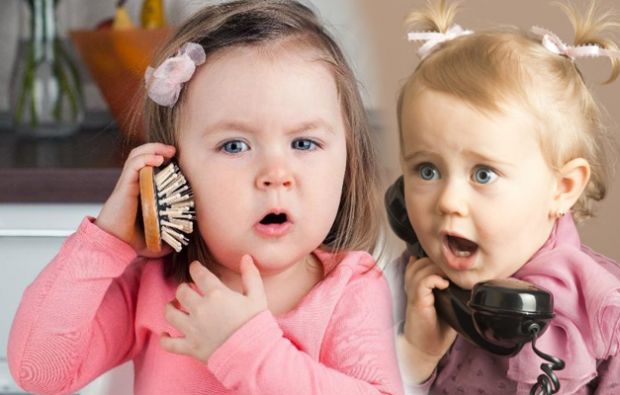 Babies who have expressed their wishes and complaints through crying since they came to the world, look at their surroundings over time. tries to imitate them. During this imitation period, the most important detail that is overlooked by parents is that babies expect to be talked to and made eye contact with them. Thus, babies who are in closer contact with their parents make the transition to the speaking process easier. The first signs of speech are movements such as bubble extraction, sucking and chewing, which include movements of the palate, tongue and lips. The babblings that emerge as a result of these movements are seen as the first steps of speaking.
IS IT OK TO TALK LIKE A BABY? BABY TALKS…
In the first three years, when babies' brain development continues, the support of parents is very important. During this period, parents should practice encouraging their babies to speak. However, trying to talk like a baby while applying these practices is not right in terms of language development.