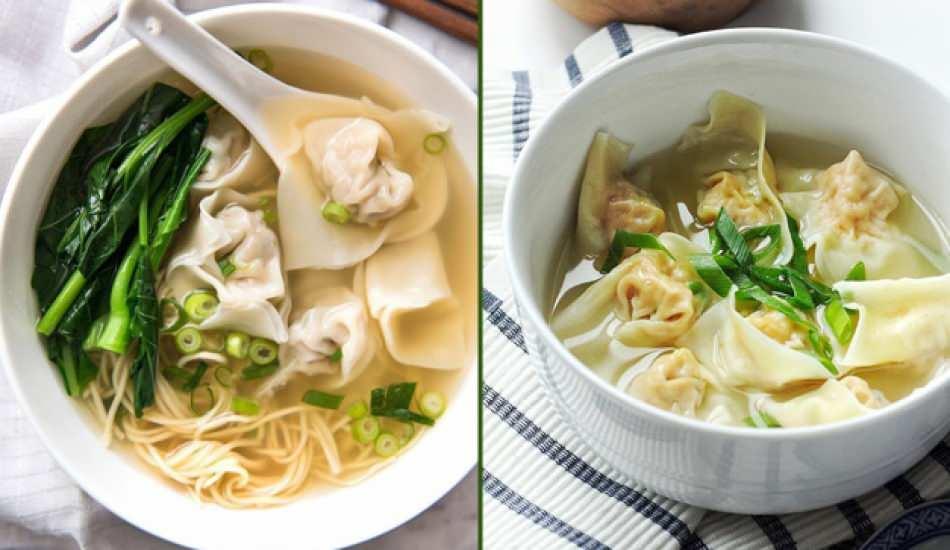 Wonton is a delicious Chinese dish made by spreading a square wrapper in the palm of one hand, placing a small amount of filling in the middle, and pinching the edges of the wrapper with fingers. How to make wonton that you can do at home and what are the tricks?
Wonton is one of the most popular soups of Far East countries. This soup, which is very delicious with the vegetables and spices in it, is also very healthy. If you like to experience different flavors, you should definitely try wonton soup. Wonton is a flavor unique to Chinese cuisine. Dumplings are also known by the names wonton dough.
Its main ingredients are vegetables, dough, soy sauce and sesame. Wonton soup is a dish often made in countries in the Far East. Veggie wonton soup is a healthy, low-calorie starter. A bowl of wonton soup is only 35 calories. If you want to try wonton soup at home, you should check out our recipe.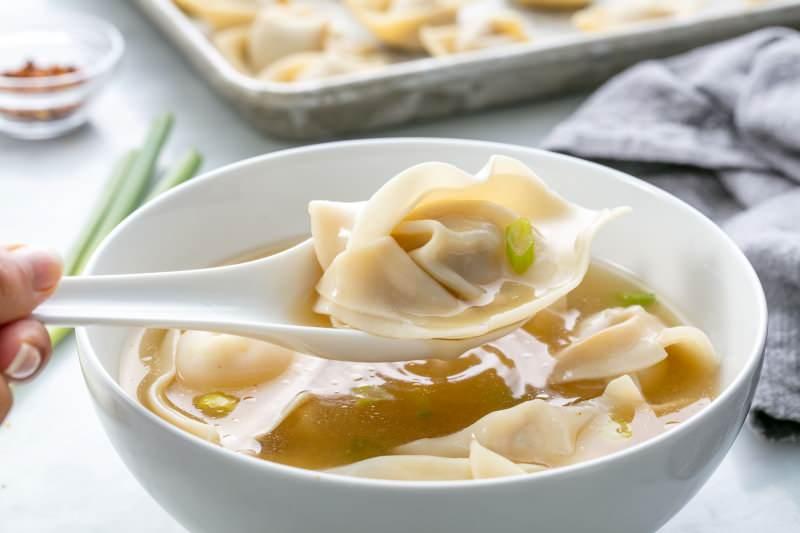 WONTON RECIPE:
MATERIALS
1 onion
1 spring onion
1 tablespoon sesame oil
1 tablespoon soy sauce
100 grams ground beef
1 teaspoon ginger
Black pepper
Salt
For the dough;
1 teaspoon of salt
1 glass of water
1 amount of flour (the mixture will have the consistency of an earlobe)
For the top;
1 spring onion
1 tablespoon sesame oil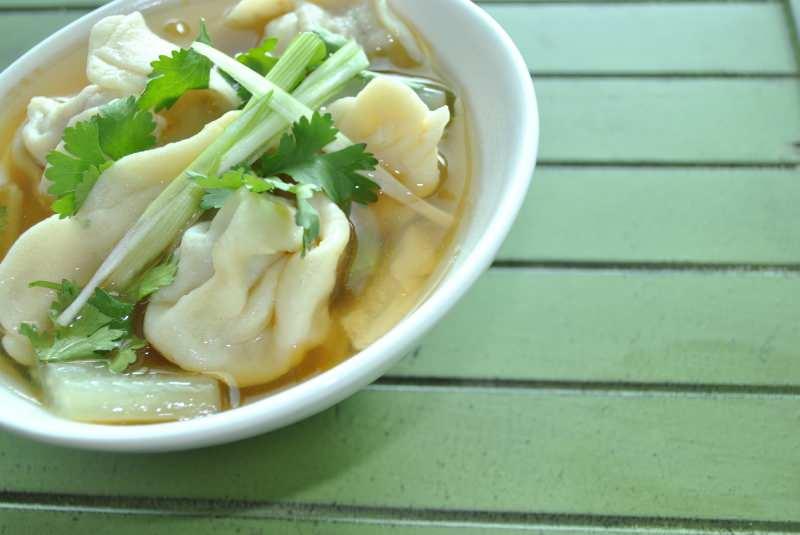 HOW TO WORK
Prepare the dough by adding flour, water and salt to a large bowl.
Knead the dough until it reaches the consistency of an earlobe. When it reaches the desired consistency, cover and rest for 30 minutes. Finely chop the onions.
Put the onions in a saucepan. Add ginger, soy sauce, ground beef, sesame oil, black pepper and salt. Cook this mixture by sautéing for about 15 minutes.
Roll out the dough thinly with a rolling pin and slice into 3×3 squares.
Put the stuffing you prepared into the slice you cut and close the dough in a triangle shape.
Boil water in a saucepan. Cook the dough you prepared in boiling water.
Your soup is ready! After taking this soup into bowls, you can add fresh onion and sesame oil on it.
Bon appetit…