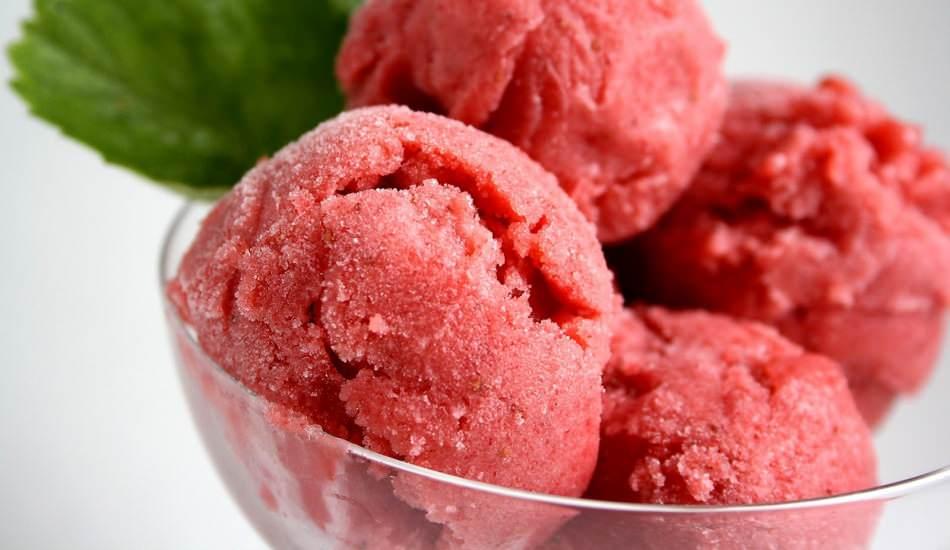 Sorbet, which is similar to ice cream, has an ice cream-like presentation and is therefore mixed with ice cream, is mainly made with fruit, fruit juice and fruit puree; You will love the sorbet made by adding water and sugar and eaten cold. So what is sorbet and how is sorbet made? What are the tricks of the easiest pomegranate sorbet? Here is the answer to all the questions.
Sorbet is a frozen dessert made from sweetened water with sweetener. Like granites and other ices, sorbet can be made without an ice cream maker. Alcohol, honey or corn syrup can be added to lower the freezing point and make softer sorbets. This word, which is very close to each other in origin, indicates that the famous sherbet drink of the Turks in the 15th century turned into sorbetto from sherbet when it was welcomed by Venetian merchants and entered Italian cuisine. The biggest difference from ice cream is; It does not contain milk and dairy products, fat, thickener or thickener. Namely fruit, water and sugar. In the simplest definition of sorbet, this is its content. Although the sugar content is slightly higher than ice creams, it is suitable for those who are on a diet because it does not contain fat. Today we give you the recipe for pomegranate sorbet.
POMEGRANATE SORBE RECIPE:
INGREDIENTS
4 glasses of water freshly squeezed pomegranate juice
250 g granulated sugar
2-3 tablespoons lemon juice
2 tablespoons pomegranate flavored syrup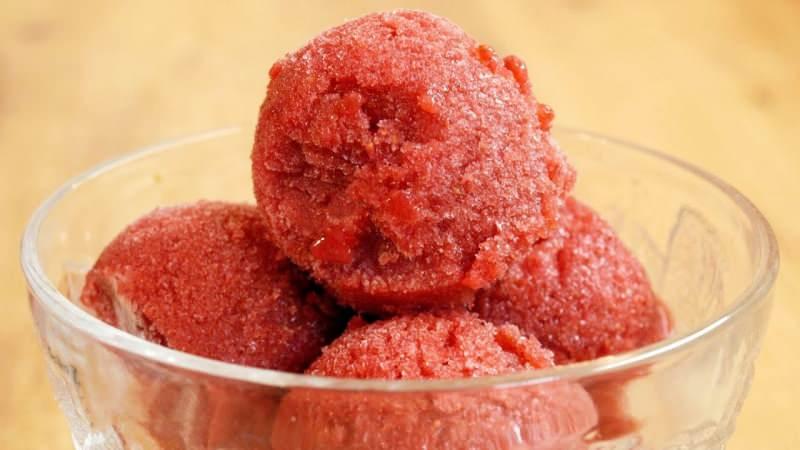 PREPARATION
Take half of the pomegranate juice and sugar into the pot. Heat on low heat until the sugar dissolves. Remove the saucepan from the heat and add the remaining pomegranate juice, lemon juice and grenadine syrup.
Stir the pomegranate mixture well. Transfer to an airtight container (steel container with a lid) and leave in the freezer for 6 hours.
After six hours, take the bowl from the freezer and mash the sorbet with a fork. Repeat this process 4-5 times at intervals of one hour.
Place the container back in the freezer and leave for another 4-5 hours. Shape with an ice cream scoop and serve.
Bon appetit…