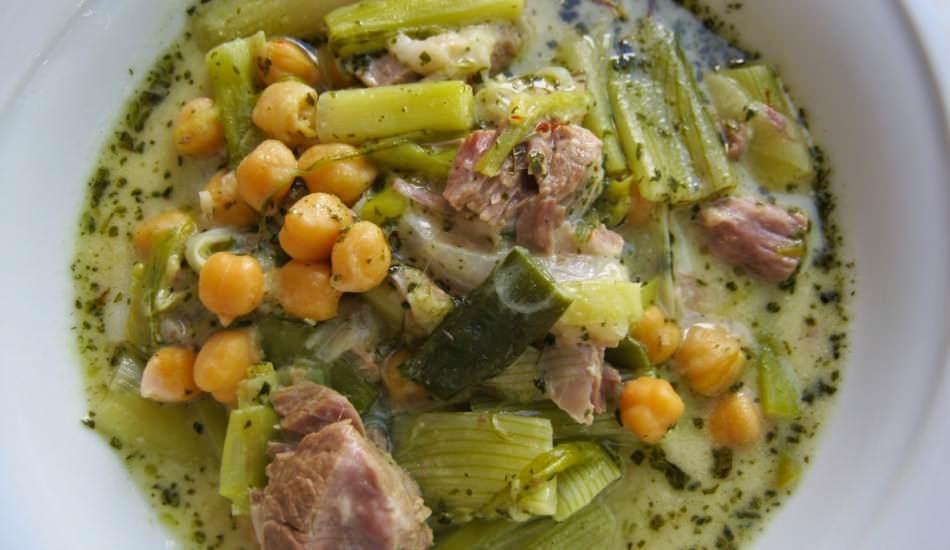 One of the famous tastes of Gaziantep cuisine, şiveydiz soup is a natural antibiotic. You can protect your body from all viruses and bacteria by drinking a bowl of this soup instead of using drugs. So what's in the shivediz soup? How to make Shivediz soup? Here is the easiest shiveydiz soup recipe:
Şiveydiz is a dish made with fresh garlic and lamb from the Antep region. Due to its well-seasoned juice, şiveydiz, which has a slightly sour taste, reveals the mild flavor of fresh garlic compared to dried garlic. Usually made in the first spring season and sought after in April and May, it is definitely recommended by experts. This soup, which has a very strong and completely natural antibiotic effect, is the kind that will destroy viruses right now. Siveydiz soup, which also strengthens immunity, is also successful in cleaning the respiratory tract. How would you like to prepare a healthy and satisfying shivediz soup at home? We share with you the recipe of şiveydiz soup, which will leave a mark on the palate with its consistency, together with its tricks.
ŞIVEYDIZ SOUP RECIPE:
INGREDIENTS
300 grams diced lamb
1 glass of soaked chickpeas
Half kg of fresh garlic (white parts only)
Half kg of spring onions (white parts only)
2 tablespoons of dried mint
1 egg
2 tablespoons of flour
6 full scoops of yogurt
oil, salt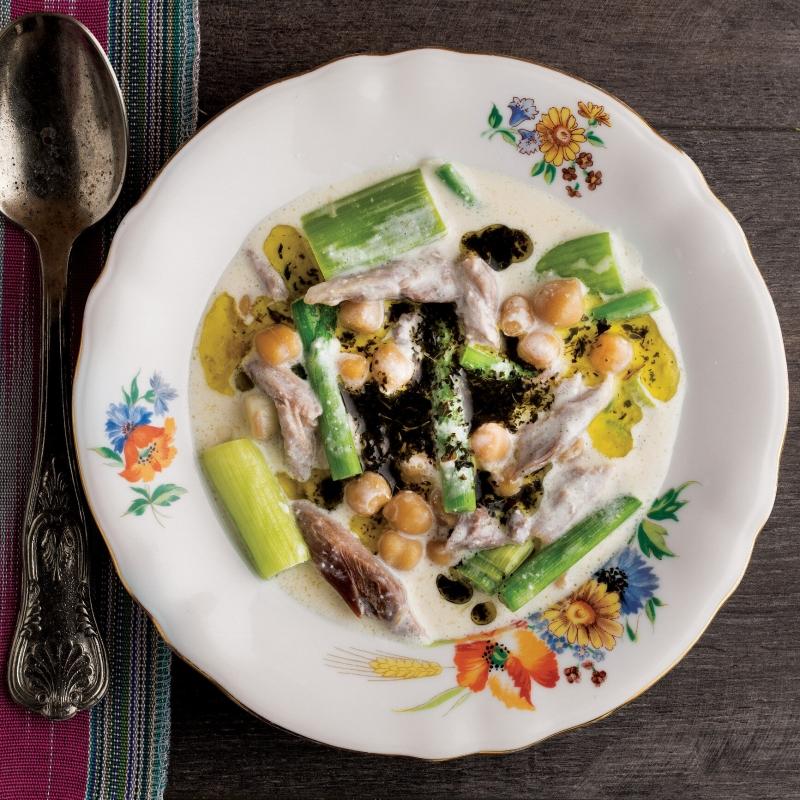 HOW TO WORK
Take the meat and chickpeas into the pot. Add until the water is gone. Boil until soft.
Add the chopped onions and garlic to the boiled ingredients.
If there is little water in this step, you can add it. The size of the water should be such that it rises slightly on the materials.
Next, whisk the yoghurt, egg and flour in a bowl so that there are no lumps.
When the vegetables are soft, take some of the water from the food and add it to the yoghurt and mix.
Then add the yogurt to the dish by mixing. If the food has less water, you can add hot water.
Bring the food to a full boil, stirring constantly. When you take it from the stove, add salt and burn olive oil and mint in a pan. You can pour it over the soup and serve.
Bon appetit…