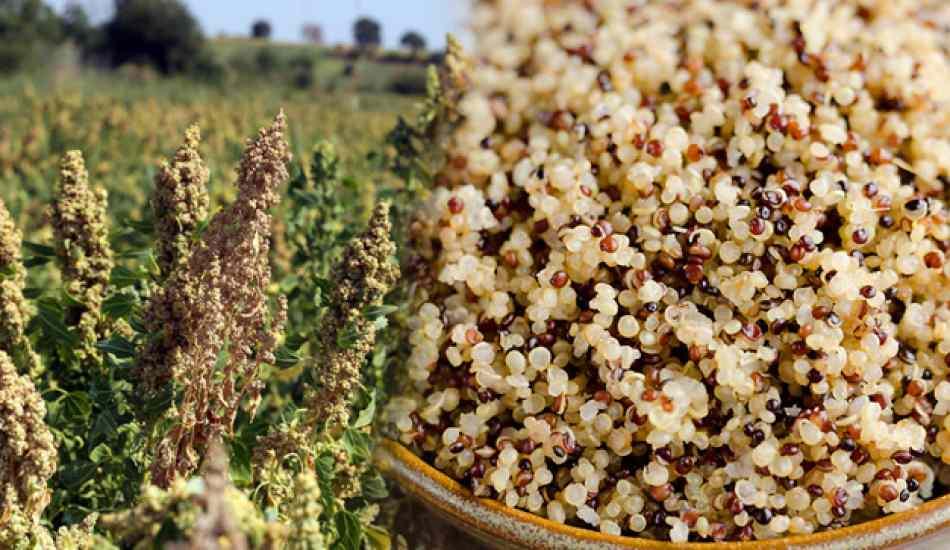 Due to its high fiber content, quinoa, which is frequently used in diet programs, has many benefits. In today's article, we explain the answer to the question of how to cook quinoa, one of the foods of Latin American origin with a history of 7 thousand years, and how to add it to recipes.
Flavors made with quinoa have become popular in our country in recent years. Quinoa, which is seen as a substitute for pasta and rice, is used in a wide range from omelettes to salads, from stuffed meats to soups and pastries. Quinoa is a plant of the subfamily Chenopodioideae cultivated for its edible seeds. Although they have similar aspects to cereals, they are not Grains, but closer to plants such as spinach and beets. Quinoa comes from the Spanish pronunciation of the Quechua word quinua. With more than 120 different varieties, quinoa can come in a wide variety of colors, but the most common colors are; white (also known as ivory or yellow quinoa), red and black. Since red quinoa retains its shape after cooking, it is preferred in cold salads and recipes, while black quinoa retains its black color when cooked.
Quinoa, which facilitates digestion due to its high fiber content, helps to weaken.

Quinoa, which is recommended for diabetics, also lowers blood sugar.

Thanks to the super oxide dismutase in its content, it delays the aging of the skin and renews the tissues.

Quinoa, which contains high amounts of minerals, vitamins and fiber, strengthens immunity and protects against diseases.

It is also effective for bone development thanks to its high calcium rate.

It is recommended that patients with anemia add it to their diet.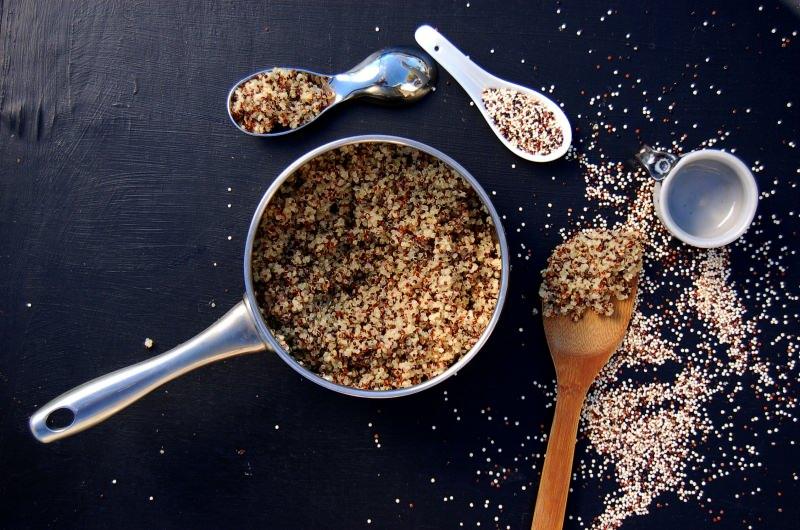 HOW TO COOK KINOA?
Before cooking or boiling quinoa, wash it thoroughly with cold water. By washing the quinoa, you will eliminate the bitter taste in its shells. If you do not wash it, you may experience a bitter and bitter taste when consuming. Approximately 1 glass of quinoa should be boiled in 2 glasses of water. The most important point to know before determining the amount of quinoa is that cooked legumes are three times larger than their raw form. In summary, 1 cup of quinoa will be three cups after cooking.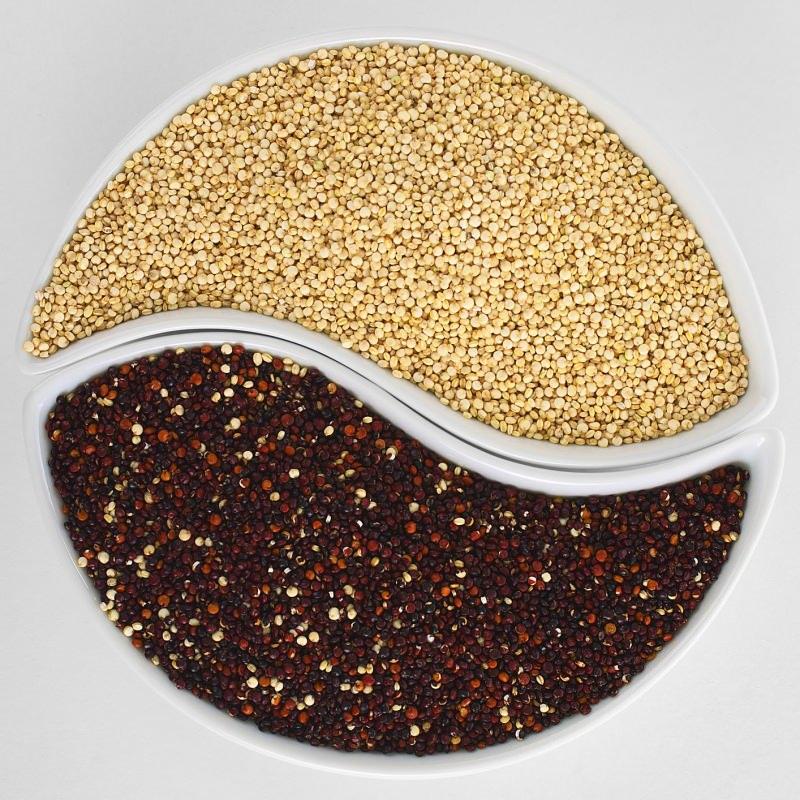 Boil sufficient water before you start boiling the quinoa. After the water boils, put enough quinoa in hot water. But before that, you have to add some salt to the water. After adding the quinoa, wait for the water to boil again. Turn down the heat of the food that starts to boil. Then close the lid of the pot. After about 15 minutes, the quinoa will be boiled and cooked.
SUGGESTIONS FOR 2 RECIPES WITH KINOA
KINOA BIRTH RECIPE:
INGREDIENTS
1 glass of quinoa
2 glasses of water
4-5 spring onions
1 teaspoon of chili paste
1 teaspoon tomato paste
Half a bunch of parsley
1-2 green peppers
1 red pepper
1 tomato
Olive oil
Lemon juice
Salt
Black pepper
Red Pepper
Cumin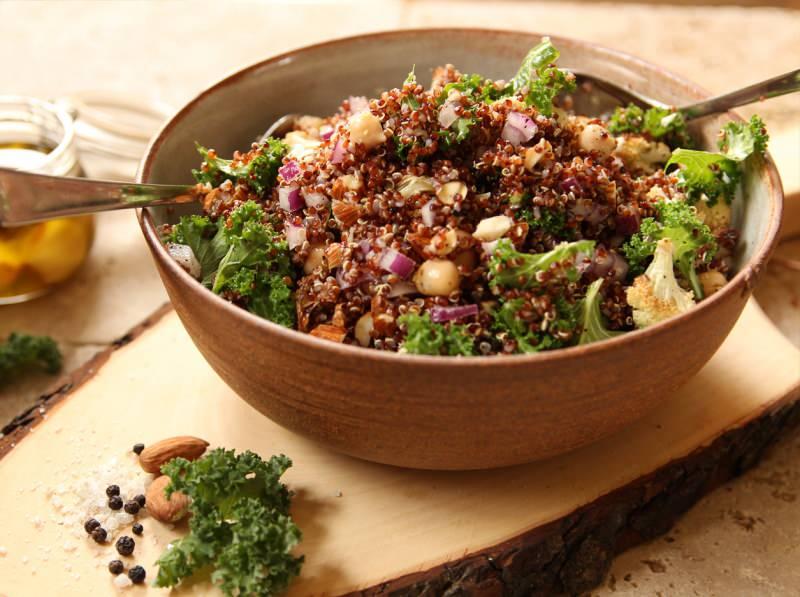 HOW TO
Put the quinoa in a bowl and cover it with water. Leave it that way for 20 minutes. Then wash it at least 3-4 times.
Cook the thoroughly washed quinoa in boiling water until the water evaporates. When it comes to room temperature, you can put it in a glass bowl and put it in the refrigerator.
Add the tomato paste to the quinoa cooked in this way and mix well. Then add the pepper, tomato and parsley and mix.
BRUSSELS CABBAGE KINOA SALAD
INGREDIENTS
500 g brussels sprouts
2 Cups of quinoa
1 Cup of dried cranberries
2/3 Cups of walnuts
1/4 Cups of orange juice
1/4 Cup of olive oil
2 tablespoons of apple cider vinegar
Salt
Black pepper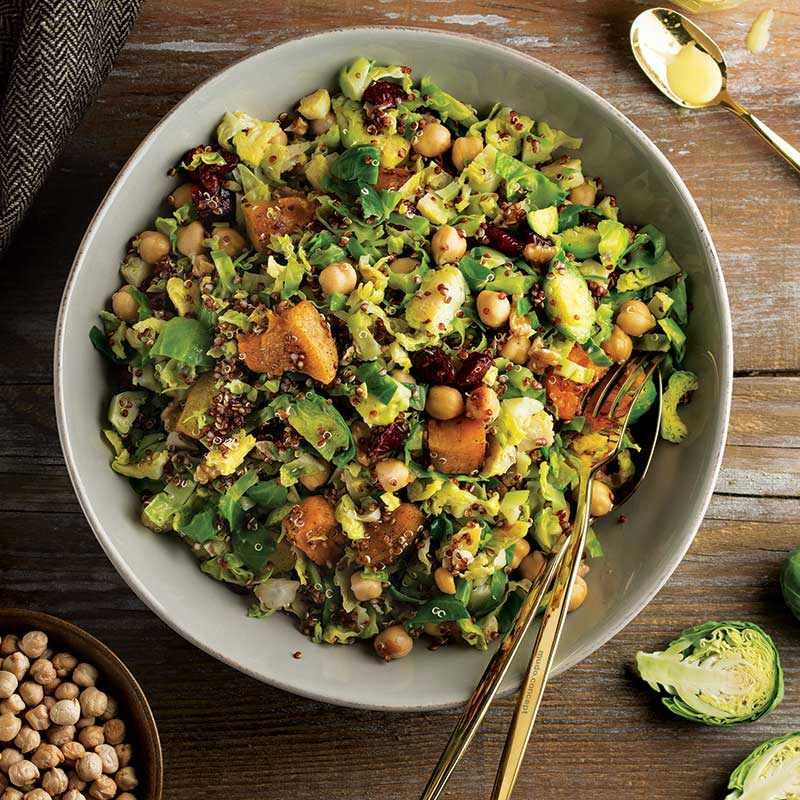 PREPARATION
Finely chop the Brussels sprouts. Wash and boil the quinoa thoroughly.
Finely chop the walnuts and cranberries. Then, mix the orange juice, olive oil, vinegar and spices in a bowl.
Combine all the ingredients, pour the sauce and serve.
Bon appetit…