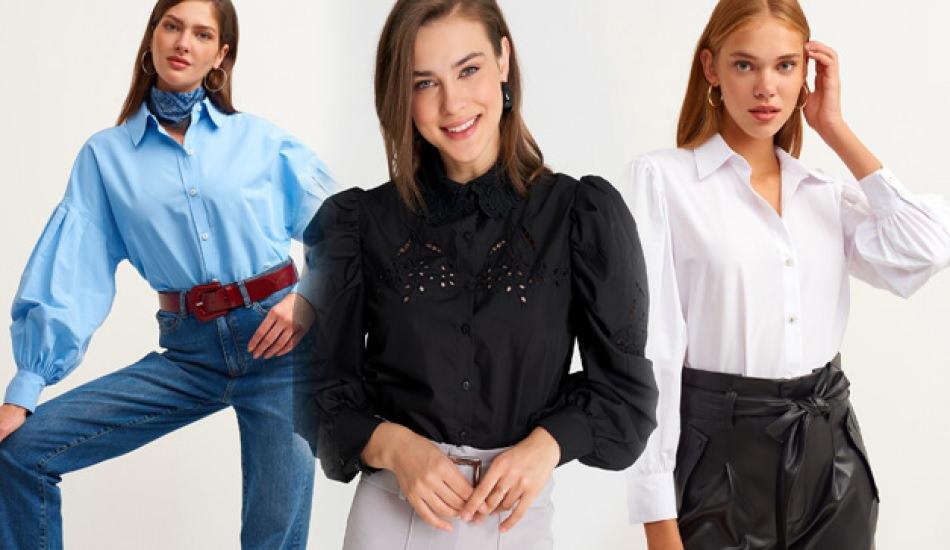 Recently, one of the most preferred pieces for effortless elegance has been poplin sleeve fabric shirts. Poplin fabric, which is one of the most popular fabric types, looks beautiful especially on shirts due to its soft surface. If you are wondering about the most preferred poplin sleeve shirt detailed models in the fashion industry, do not forget to check the content of our news.
Poplin fabrics are among the most designed fabrics by fashion designers, as it is a versatile fabric as well as being one of the leading fabric types in textiles. This fabric is used as a fabric for women's clothing including shirts, lows or pajamas, dresses and tops, sportswear, rich upholstery, as well as decorative items such as frames and wall hangings. There are poplin sleeve shirts, each more beautiful than the other, that you can wear both daily and stylishly. Poplin, which has become a fabric used by both daily and famous brands, is strong and versatile in structure. Poplin sleeve shirt detailed shirts are among the most preferred models by hijab women. Let's take a look at the poplin sleeve shirt models that adapt to almost every style.
THE BEST POPLIN SLEEVE SHIRT MODELS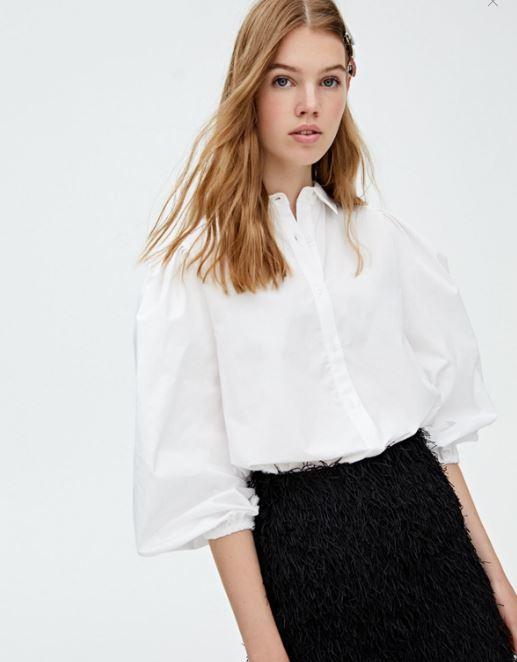 Pull & Bear Women's White Balloon Sleeve Poplin Shirt
PRICE 29.95 TL
You can easily use this shirt, whether in daily or office style, with jeans and heeled slippers. you can choose. It will suit your shirt style, which will be indispensable in the autumn months.
NGSTYLE Balloon Sleeve Shirt with Stripe
PRICE 89.99 TL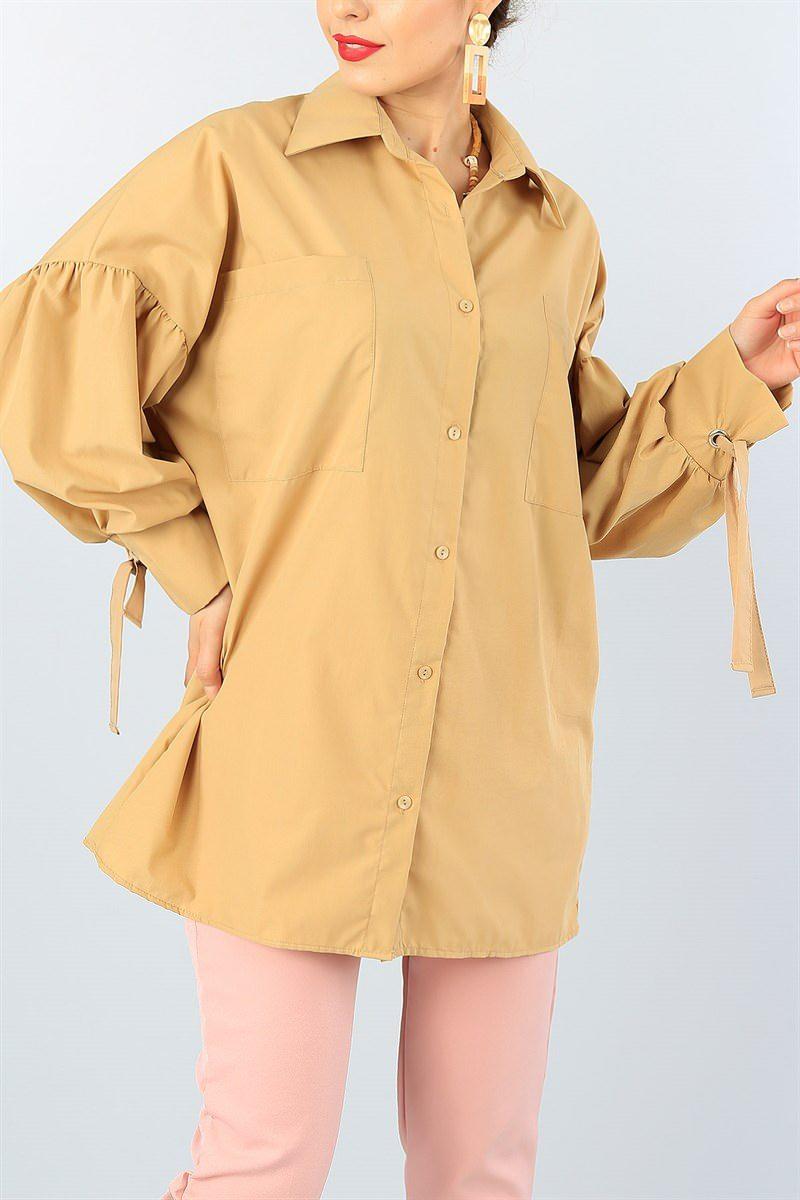 ModamizOne Sleeve Detailed Women's Poplin Shirt
PRICE 44.95 TL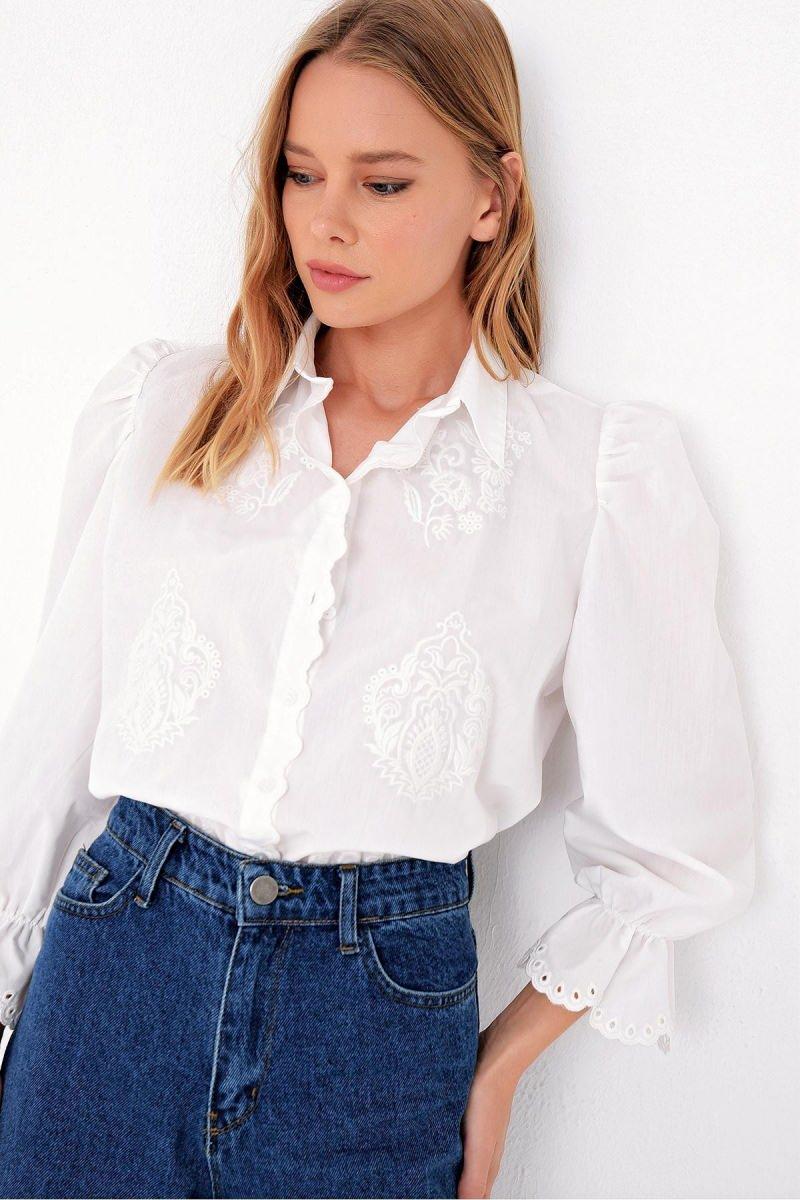 White Embroidered Princess Sleeve Poplin Shirt
PRICE 80.00 TL
The shabby poplin shirt model has half sleeve detail and elastic and frilled sides.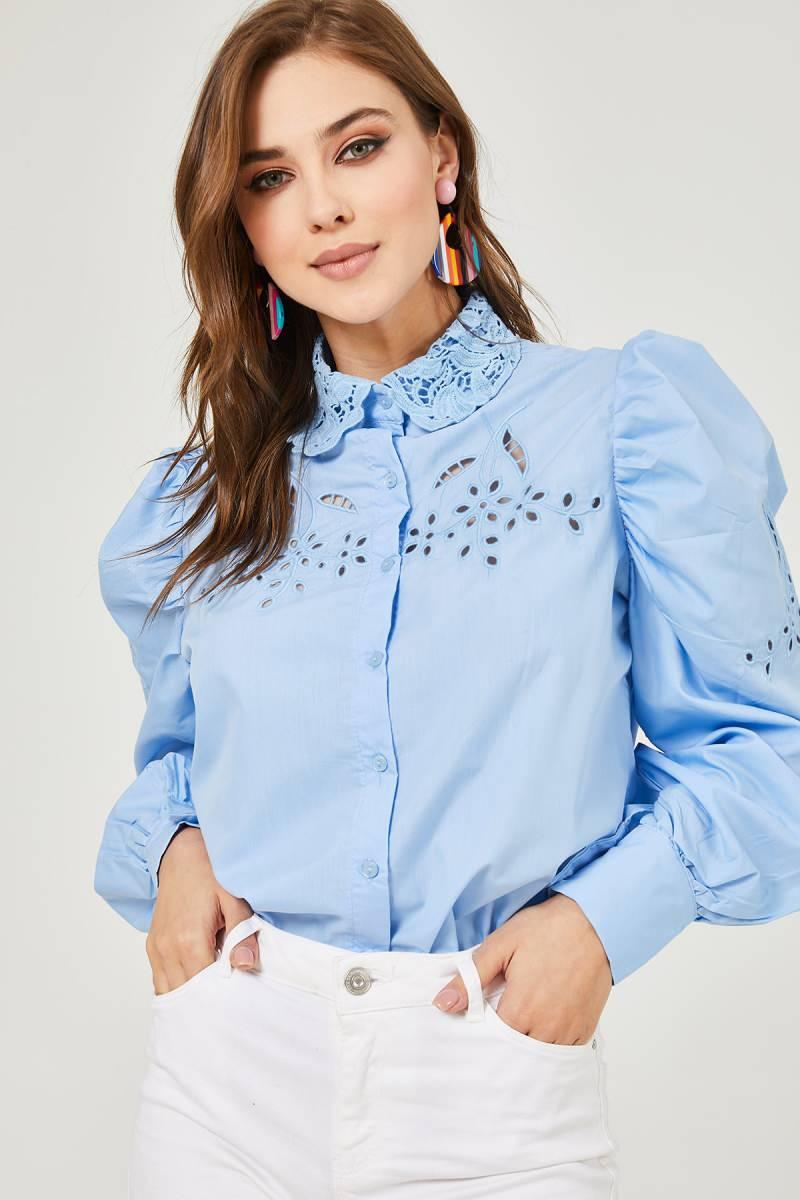 Brand: NEW NOW Scallop Detailed Balloon Sleeve Poplin Shirt Blue
PRICE 79.99 TL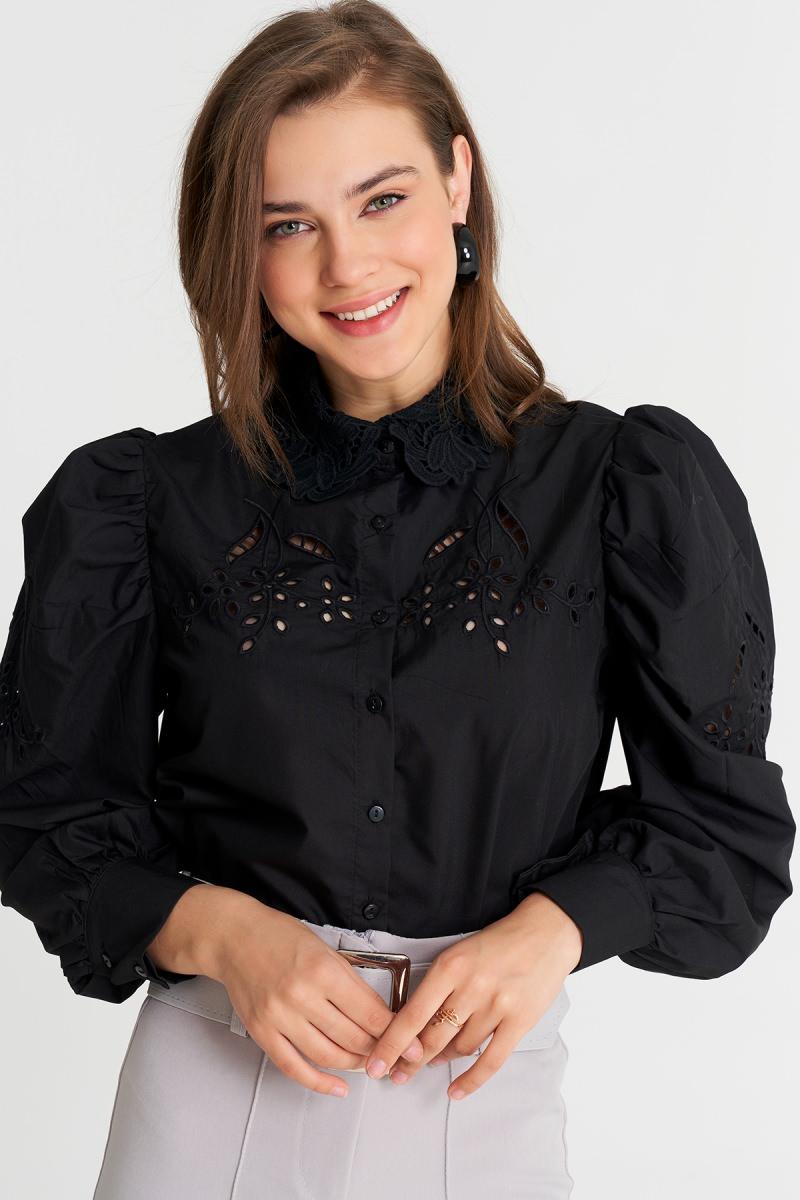 Brand: NEW NOW Scalloped Detailed Balloon Sleeve Poplin Shirt Black
PRICE 79.99 TL