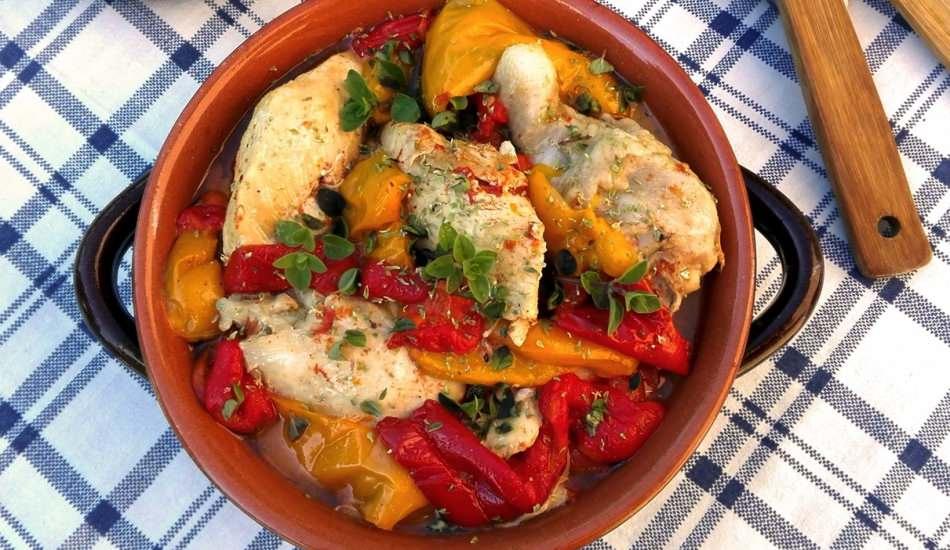 We share with you a recipe that leaves a mark on your palate with a wonderful taste that you can't get enough of. This dish called Pollo Alla Romana, which is considered as the traditional summer dish of the Romans, is very palatable. So what is Pollo Alla Romana and how to make Pollo Alla Romana? The answers to the questions are in our article:
In Romania, where pasta consumption is quite high, 90% of Italians eat pasta more than once a week, according to research. But not only pasta is cooked at home. Due to its geographical location, it has an incredible wealth of fruits & vegetables. We introduce you to one of their traditional dishes, saying sun-ripened organic peppers, tomatoes, tropical fruits and more. Pollo Alla Romana is a traditional Roman-style chicken dish. While the tomatoes combine with the peppers and onions to form the sauce of the chicken, the chicken is cooked slowly and becomes tender. Italians often add a delicatessen such as prosciutto or pancetta and enjoy it at noon on a summer day. If you want to make it at home, you should definitely try our recipe.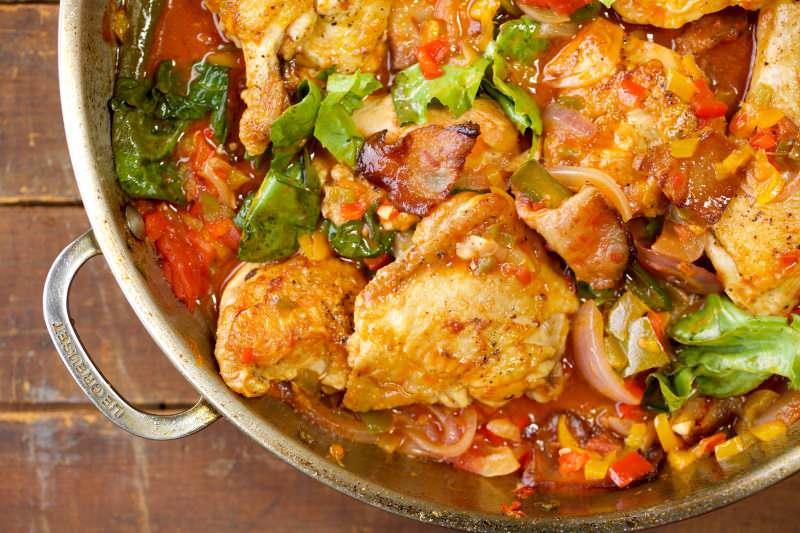 POLLO ALLA ROMANA RECIPE:
MATERIALS
Chicken with or without bone
Half of 1 sausage
3 cloves of garlic
1 onion
2 red bell peppers, 1 capia pepper
4 tablespoons of grated tomato
3 /4 cup chicken stock
Salt, black pepper, thyme
Parsley or fresh basil for topping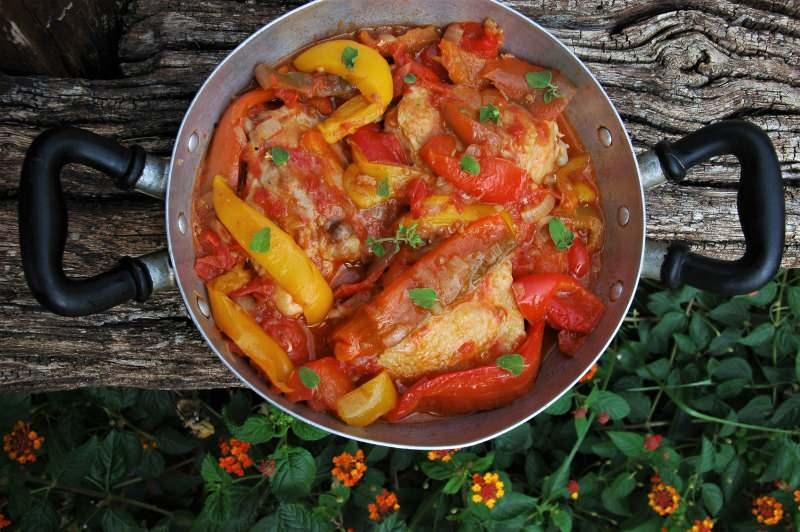 HOW TO
Pour some olive oil in a pot with a lid and fry the chickens over high heat.
Take the chickens out onto a plate after they get a nice color from both sides to back.
Cook the sausages that you cut into small pieces with the same oil in the same pan. At this stage, if there is no olive oil left, you can add some.
After the sausages, add the chopped onions and garlic, and after they are sauteed, add the finely chopped peppers.
Add salt, pepper and thyme. After you see that all the ingredients are sauteed, add the tomato zest.
After pouring the chicken broth last, put the chicken that you fried in the first place into the boiling mixture.
After 35 minutes of cooking, you can add parsley or other greens on it while serving.
Bon appetit…