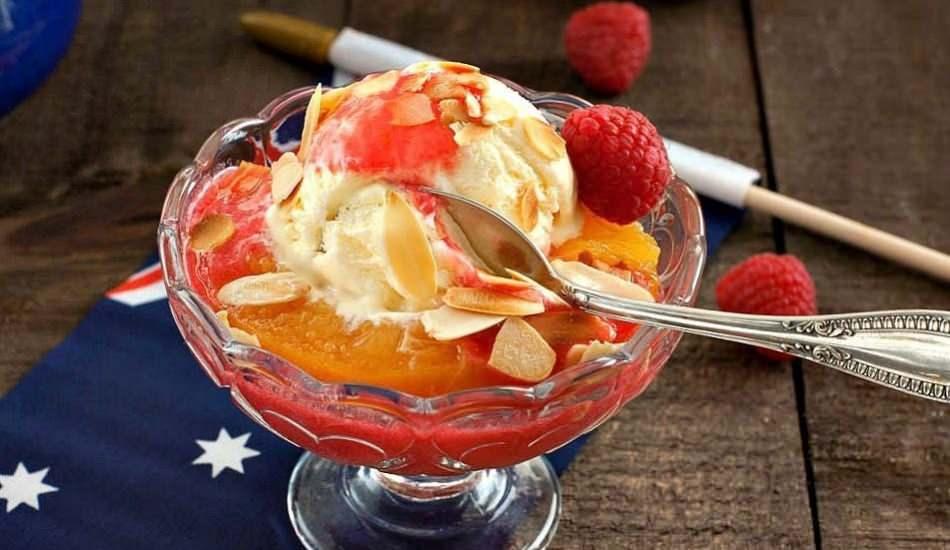 If you want to try a special recipe that will accompany your balcony pleasure and refresh you in summer, the peşmelba recipe made from fruits is just for you… So what is peşmelba? How to make peşmelba dessert? What are the tricks? All the details are in our article:
Peshmelba dessert takes its name from the famous opera singer Nellie Melba, with the word " peche ", which means peach in French. This dessert, which is among the favorites of fruit dessert lovers, has an irresistible harmony of peach with ice cream. Moreover, the story of the peşmelba dessert, which is very practical to make, is as follows. The famous soprano of the 1800s, Dame Nellie Melba, performs at the premiere of Wagner's Lohengrin Opera. The Duke of Orleans, Philippe D'Orleans, holds a reception in honor of the artist at the Savoy hotel. The hotel's French head chef, Auguste Escoffier de Dame, also offers his guests a dessert "Peach Melba" , which he prepared specially in honor of Melba. And it takes its place in our kitchens as sweet peşmelba. The trick of this dessert is to make the sherbet mixture with which you cook the peaches look brighter; You can add up to 1 teaspoon of butter. Here is the easiest recipe for Peshmelba dessert:
PESCHELBA DESSERT RECIPE:
INGREDIENTS
6 medium peaches
1 tea glass of granulated sugar
1.5 glasses of water
1 stick of cinnamon stick
For the sauce;
1 glass of raspberry
2 tablespoons of powdered sugar
1 teaspoon of lemon juice
To serve:
500 grams of creamy ice cream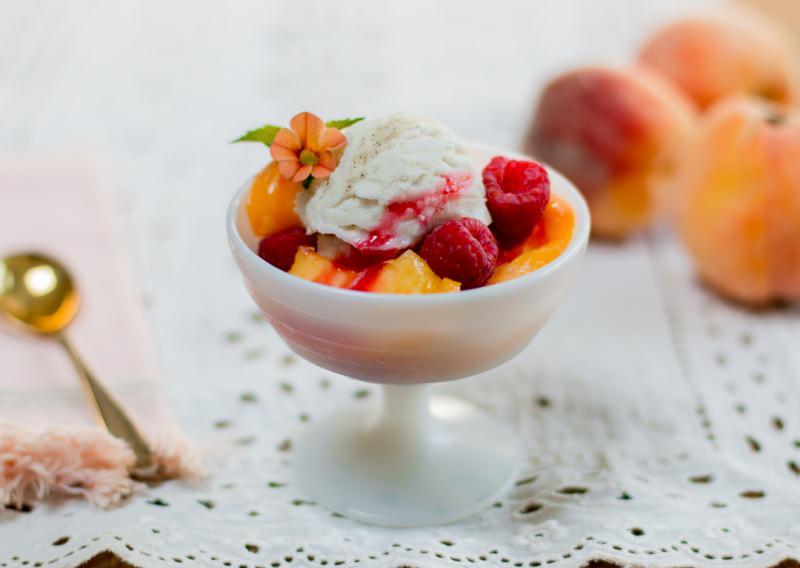 PREPARATION
Peel the peaches and cut them into thin slices.
Put it in the pan and sauté with sugar water and cinnamon so that the peaches are slightly firm.
Puree the raspberry, powdered sugar and lemon juice in a blender.
Put the peaches in a bowl, add the sauce you prepared on top and serve with ice cream.
Bon appetit…