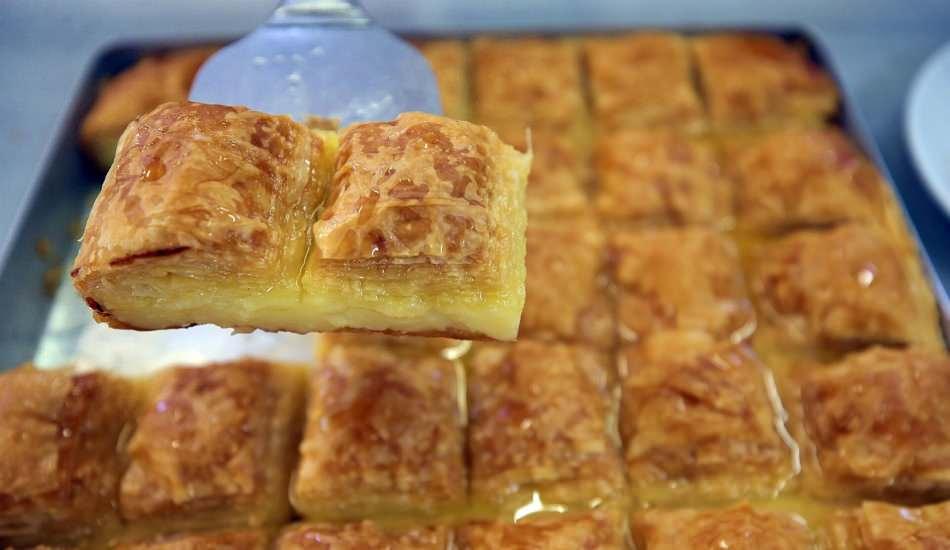 Would you like to easily prepare the Laz pastry dessert, which belongs to the Black Sea cuisine, at home? If you want it to accompany you at family tables, here are the ingredients and preparation of laz pastry in today's article.
Laz pastry, which will surprise your guests with the taste of thick pudding amongst the crispy pastry, and its image that leaves a mark on the palate, is the indispensable recipe of the Black Sea cuisine. It is a dessert made with yufka, butter, pudding and sherbet. It is made in the Eastern Black Sea region of Turkey and especially in the provinces of Artvin and Rize where Laz live. In Greece, it is made with the name galaktobureko, which means "milk pie", using semolina porridge instead of phyllo dough.
LAZ BREAK RECIPE:
INGREDIENTS
For the dough;
1 tea glass of yogurt
1 tea glass of oil
1 teaspoon of salt
1 tea glass of water
2 eggs
4 glasses of flour
1/2 pack of baking powder
For Custard;
5 glasses of milk
2 egg yolks
4 tablespoons of flour
1 glass of granulated sugar
1/2 lemon zest
1 meal spoon of starch
for sherbet;
1.5 glasses of granulated sugar
1.5 glasses of water
1 teaspoon of lemon juice
For lubrication;
1 tea glass of melted butter
1 tea glass of oil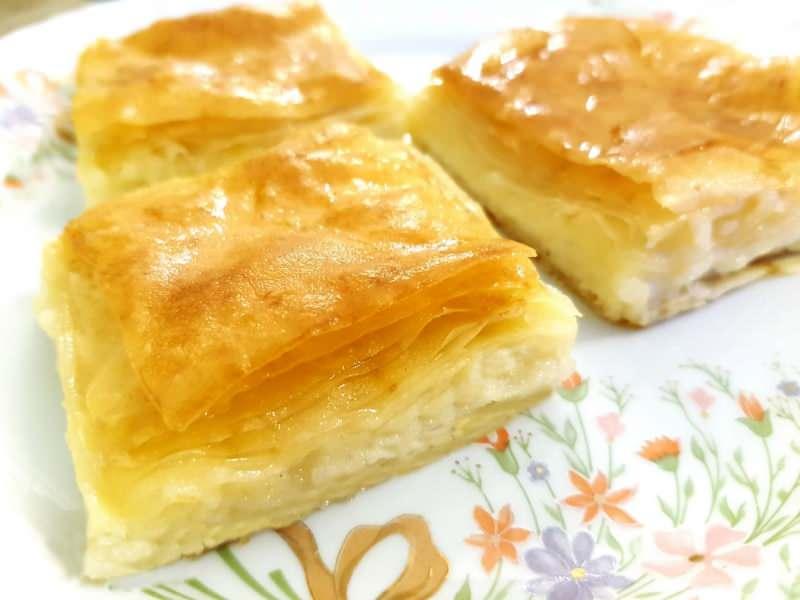 HOW TO
Before preparing the dough for the dessert, you should start by preparing the syrup. Add sugar and lemon juice to the water, mix until the sugar dissolves, then let it boil.
In a large bowl, add yoghurt, oil, water, baking powder and egg and mix. Add flour into the mixture and knead well.
Divide the dough you prepared into 18 equal parts.
Then you can prepare the pudding. In a bowl, mix 1 glass of milk, egg yolks, vanilla, starch, flour and lemon zest. Transfer the remaining milk to the saucepan. Add sugar to it, turn on the stove and stir until the sugar dissolves.
Add this milk you have prepared into the egg mixture little by little with a ladle and equalize the temperature. After equalizing the heat, cook it until it reaches the consistency of pudding. Take the cooked pudding on the stove and let it cool.
Spread the meringues you prepared by sprinkling starch on the counter so that they are thin.
Place the phyllo dough that you opened by lubricating the rice tray. Place the first phyllo so that it overflows the edges of the tray.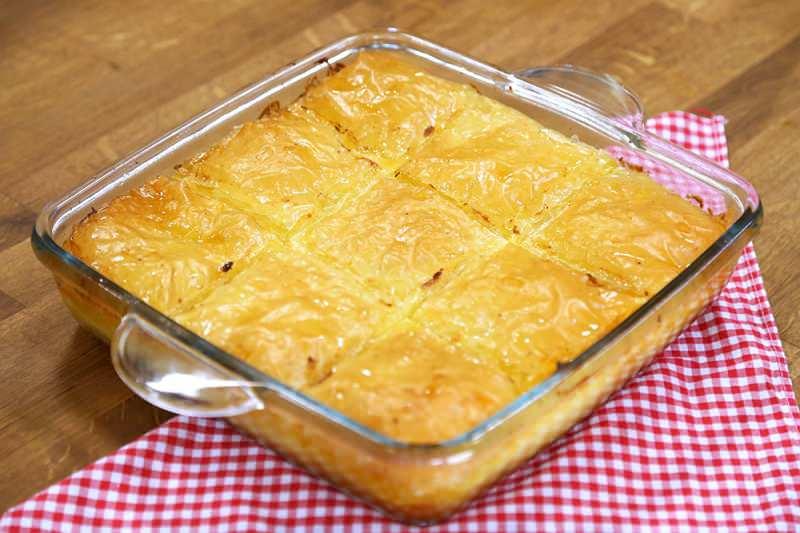 Brush the melted butter and oil mixture onto the pastries. After preparing 17 layers of dough, pour the pudding on it.
Fold the overflowing edges of the first layer of dough inward.
After adding the last remaining dough on the pudding, grease and slice.
You can serve it by adding syrup to the warm pastry after baking it in a preheated 170 degree oven for 30 minutes.
Bon appetit…