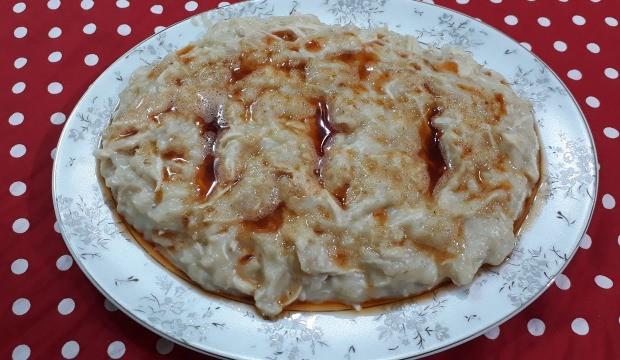 Do you know how to prepare delicious keskek, which is included in UNESCO's "intangible cultural heritage" list? Here is the recipe for making keskek, which will leave a mark on your palate, and which you can prepare for your guests and also goes great after dinner…
A dish of Thrace, Eastern Anatolia, the Black Sea and Central Anatolia, keskek is usually served as the crown jewel of crowded tables at weddings and holidays. . Although it is difficult to make, it is a flavor that dates back to the time of our Prophet. We offer you the original recipe of the Keskek dish, which differs according to the regions.
KASHKEK RECIPE:
INGREDIENTS
300 grams of wrought wheat
100 grams of white chickpeas
5.5 glasses of water
750 grams of mutton with bones
60 grams of butter
Black pepper
Salt
Red ground pepper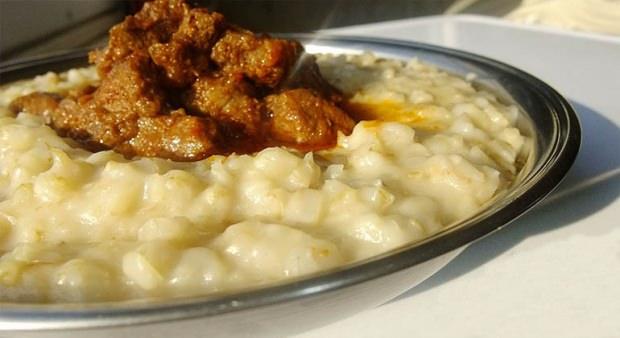 FINISH
Soak chickpeas and wheat in 2 and a half glasses of water 1 day in advance.
Next, boil the meat. Drain the chickpeas and wheat and add to the meat.
Do not spill the water. Add 4 glasses of hot water to this water. Then add water, black pepper and salt to half of the butter and cook for about 2 hours until the wheat becomes mush.
Add the meat, separating the bones. Transfer the prepared pancakes into a large pot. Mash it well with a wooden spoon in the pot.
You can put it on a wide serving plate and serve it with cayenne pepper and butter.
Bon appetit…