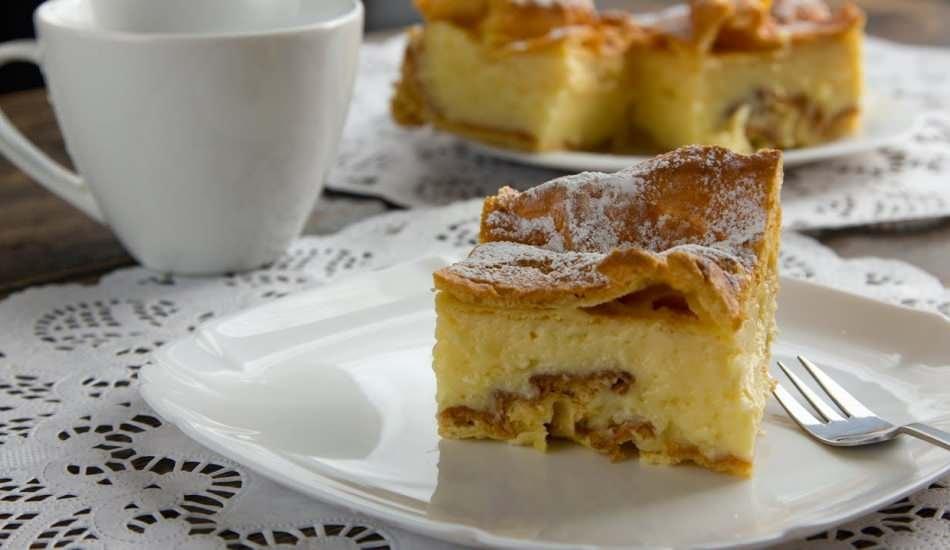 Karpatka is a traditional Polish cream cake. It is made with cream prepared between choux dough. You will be amazed by this taste that will come out with the basic ingredients in everyone's home. Let's learn together the recipe for Karpatka cake…
Karpatka is a traditional Polish cream cake filled with russel cream or vanilla milk pudding cream. It is made from a layer of choux pastry or a short layer of pastry covered with a layer of cream between two layers of the second. It probably gets its name from the cake-like mountain shape. Karpatka fascinates with its slightly crispy and slightly soft outer texture, vanilla scent, velvety softness of its cream and the taste you get with every sip. So what is Kapka and how is it made at home? What are the tricks of the closure? You can check our article to find out.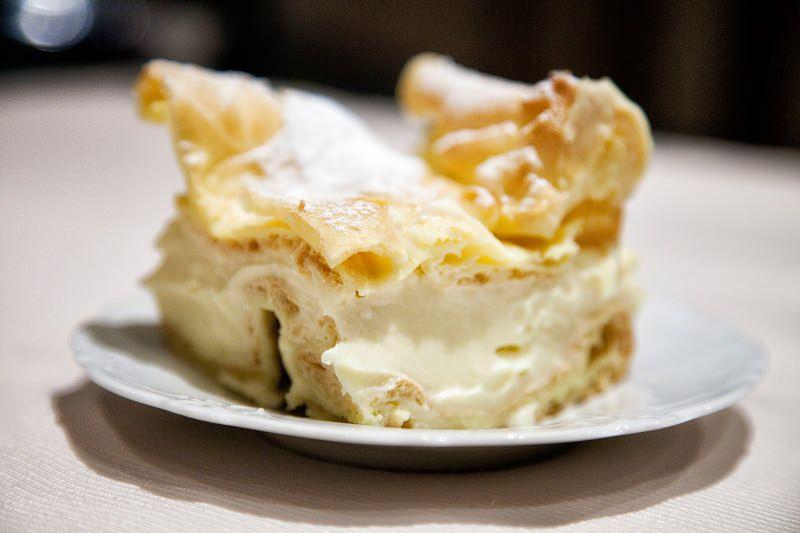 COVER RECIPE:
MATERIALS
For the dough;
2.5 tea glasses of water
50 g margarine
2 teaspoons of granulated sugar
1 glass of flour
2 tablespoons of corn starch
4 eggs
2 teaspoons Baking Powder
Stuffing;
3 bags of filling cream
3.5 cups of cold milk
1 bag of fruit sauce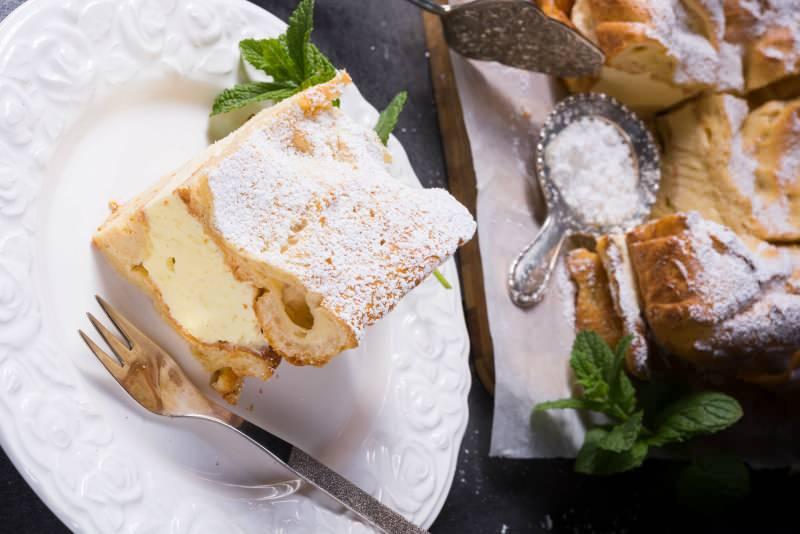 PREPARATION
Take water, margarine and granulated sugar in a bowl and boil it.
Add the flour and starch to the boiling mixture at once and cook the dough by mixing for 1 minute.
Take the dough from the stove and cool it by mixing it in between.
Add the eggs one by one, whisking with a mixer, and beat for a total of 5 minutes.
Add the baking powder and beat for 1 more minute. Fill the dough into the cream bag.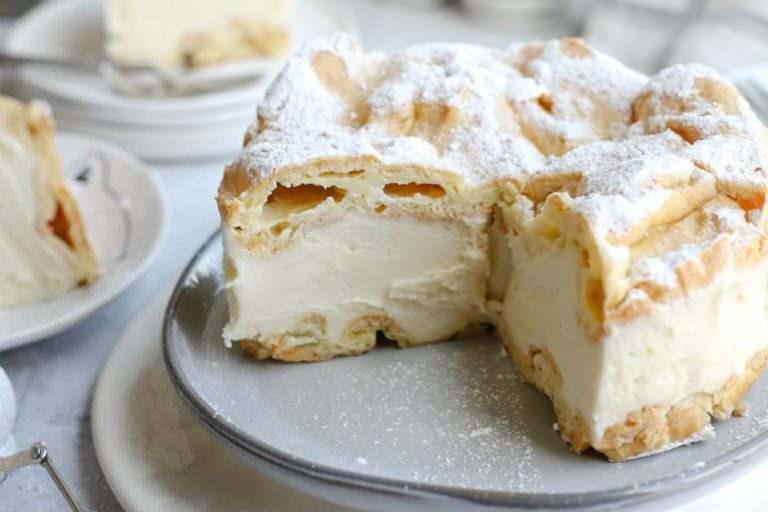 Form 12 circles by squeezing from outside to inside on a greased or greased baking tray.
Bake in a preheated oven at 200 degrees for 25 minutes, at the end of the time, reduce the oven setting to 150 degrees and bake for another 45 minutes.
Remove from oven, cool and cut each in half lengthwise.
Before serving, whip the filling creams with milk for a total of 2 minutes at low speed and then at high speed.
Prepare the fruit sauce according to the recipe and refrigerate. Fill the balls you cut with filling cream and fruit sauce.
Bon appetit..