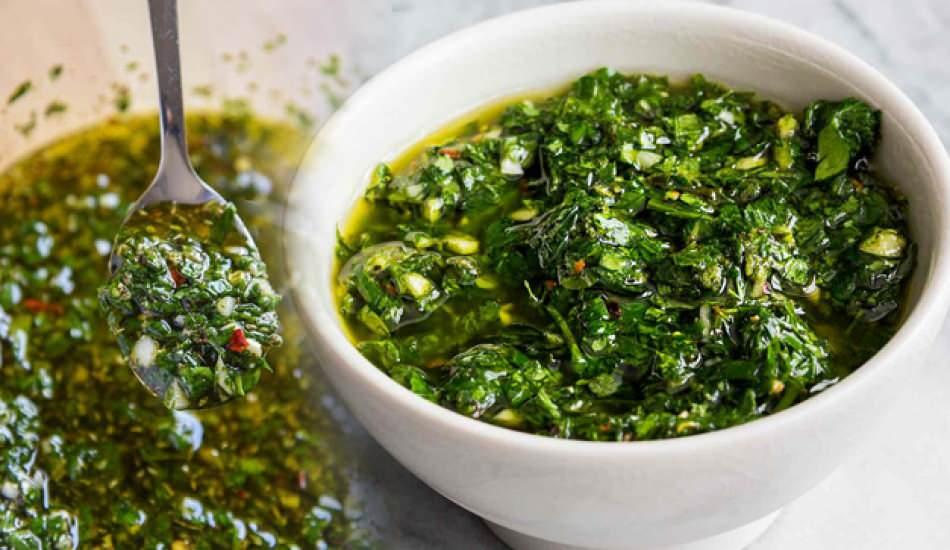 Chimichurri, or parsley sauce, is a sauce that has been added to meat dishes in recent times and is very suitable for all grilled dishes. You can marinate anything if it contains onions, garlic, olive oil and vinegar. So how to make Chimichurri sauce at home?
It is no longer difficult to include unique sauces from world cuisines in the dishes you prepare, along with classic sauces. With a few tries, you can prepare the most popular sauces at home by paying attention to the trick and make your table special. Chimichurri is an uncooked sauce originating in Argentina that is used both as an ingredient in cooking and as a table seasoning for grilled meat. The sauce, found in the cuisines of Argentina, Paraguay, and Uruguay, comes in green and red. Chimichurri sauce, which you can use for marinating meat or as a sauce on it, is wondered by everyone because its name is very different.
Chimichurri Argentinean origin sauce, in fact, resembles a bit of pesto sauce, but it has many easy-to-find ingredients. You can also add fresh coriander and thyme if you have it.

You can serve not only meat, but also grilled vegetables or a delicious bread.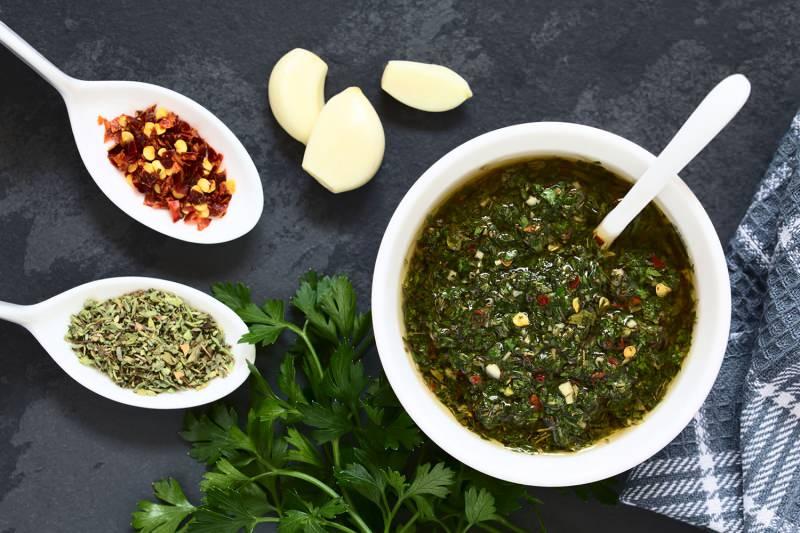 CHIMICHURR (GRASS CHURI) SAUCE RECIPE:
INGREDIENTS
1 bunch of parsley
1 tablespoon of dried thyme
3 cloves of garlic
2 tablespoons of red onion (finely chopped)
1 tablespoon of red pepper flakes
1 teaspoon of salt
1 teaspoon of granulated sugar
Half a glass of olive oil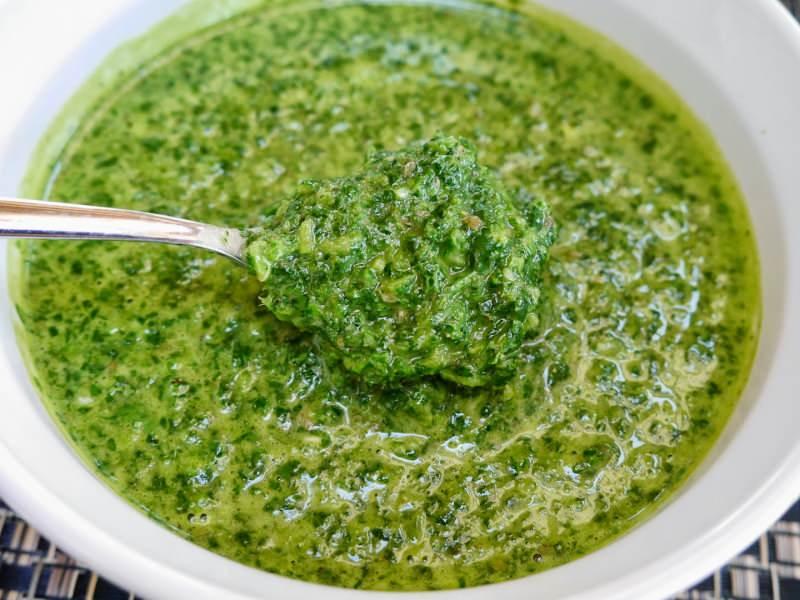 HOW TO
Cut off the stems of the parsley and wash it well. Then drain the juice on a salad dryer or towel paper.
Throw the peeled garlic into the blender. Add olive oil, vinegar, thyme, salt, paprika and sugar and run the blender until the garlic is crushed.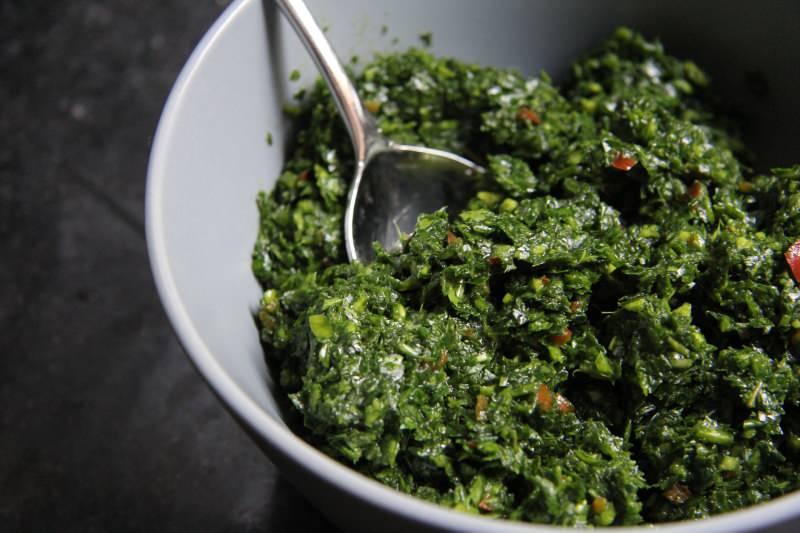 Add the drained parsley on the chopped garlic and run the blender again. Take the prepared sauce in a bowl.
Then finely chop the red onion and add it to the sauce. Your sauce is ready.
Bon appetit…