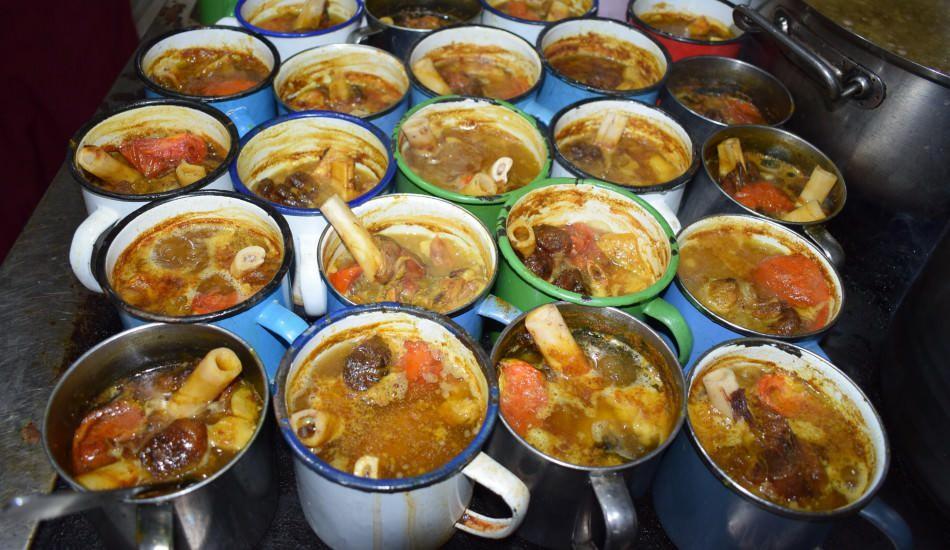 A recent favorite of those who enjoy local delicacies, bozbaş is widely cooked and consumed with pleasure around Kars-Iğdır. Bozbaş, also known as piti or piti kebab, is made with boned meat and chickpeas. So what is Bozbaş and how is Bozbaş dish made? What are the tricks of cooking Bozbaş at home? Here are the answers to the questions:
Bozbaş, made with lamb shank, chickpea and tail fat, is a dish that is widely cooked and consumed with pleasure in Kars-Iğdır. Bozbaş master Mehmet Ferit Taşkın, who said that it is difficult to make a Bozbaş dish, whose history goes back centuries, explained in detail how bozbaşı, also known as piti or piti kebab, is made. Explaining that the preparation of Bozbaş dish is also difficult, Mehmet Ferit Usta said, "The preparation of the dish consists of four stages. I leave lamb shank, tail fat, chickpea, and yellow root as spice. Then I put the mug in the oven and prepare it. "The meat must be young. For this, the animal must not exceed 2 years old. It is also important that the sheep have shank. It takes about 6 hours to cook our Bozbaş dish" .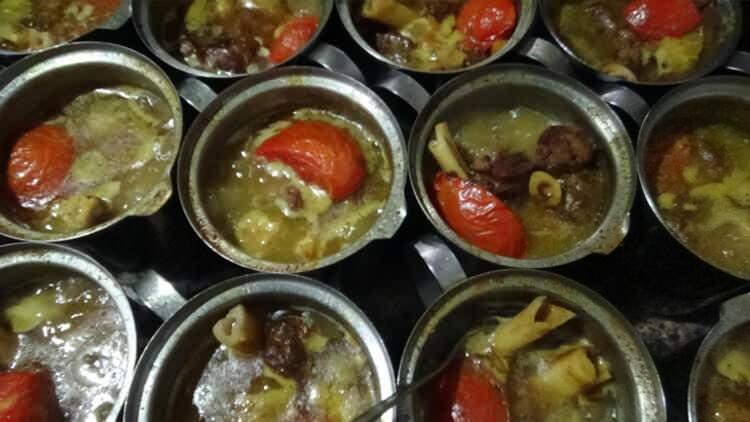 The manager Mustafa Dede, who stated that they have been producing bozbash for 80 years in Iğdır, said, "Bozbaş is our national dish. We are the third generation. We have done this business from grandfather to father and as grandchildren. We are doing the job. This is the authentic Turkish dish that Turks have been eating for centuries. It is known as bozbaş-piti in Iğdır and Kars, as piti, bozbaş abguş in Azerbaijan, and as abguş or bozbaş in the regions where Turks live in Iran. We make it in a mug. Bozbaş is a kind of food preferred by tourists. We want to promote it internationally. We offer it to the customer in a mug, the customer arranges it on the serving plate and eats it. They usually chop bread on the serving plate and taste the water first, then eat the main dish. Meat and chickpeas are a special kind of dish. They eat it by crushing it with an apparatus" .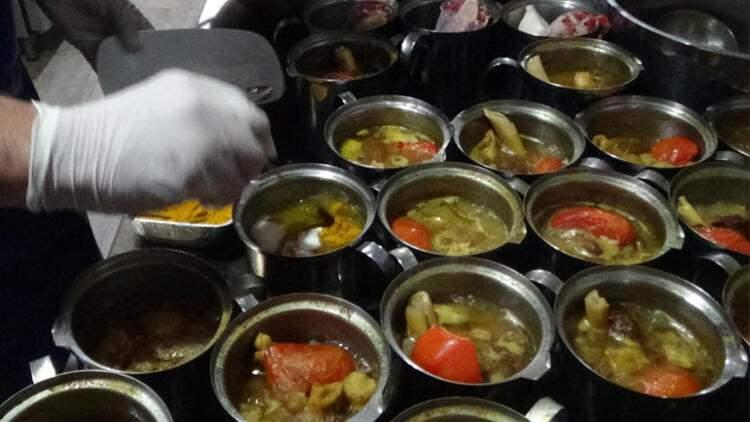 BOZBAŞ RECIPE:
MATERIALS
500 grams of boneless meat
1 glass of chickpeas
1 onion
3 potatoes
1 tea glass of oil
1 tablespoon of tomato paste
2 teaspoons turmeric
1 teaspoon red pepper flakes
1 teaspoon salt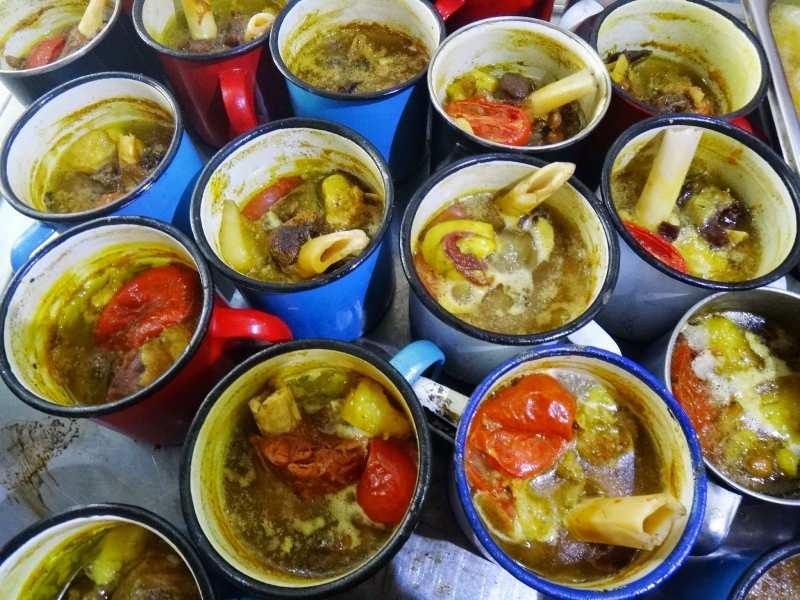 HOW TO
Add 1 teaspoon of baking soda and 1 teaspoon of sugar into the hot water.
Soak the chickpeas in this water overnight.
When you are going to cook, pour the water, rinse the chickpeas and boil them so that they do not become very soft.
Boil the meat in a pressure cooker until it is 2 inches above the water.
Heat the oil in the pan.
Fry the chopped onions in oil.
Add tomato paste, red pepper flakes and turmeric and continue frying.
Add coarsely chopped potatoes, boiled meat and chickpeas.
Add the boiling water of the meat and reduce the heat when it starts to boil.
Continue cooking on low heat until all the ingredients are thoroughly cooked.
You can serve the cooked food.
Bon appetit…