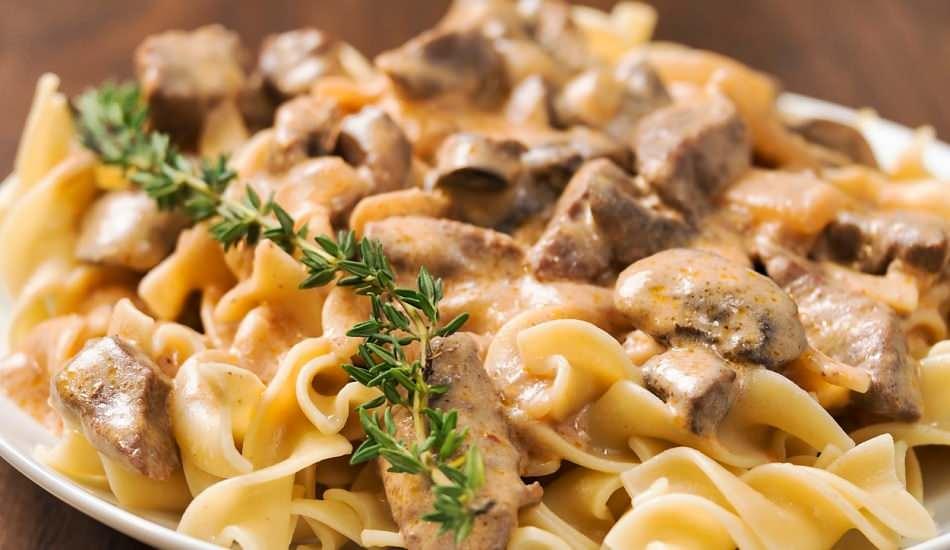 If you want to make a stylish and delicious meal for dinner and surprise your guests, the Beef Stroganoff recipe is for you. What is Beef Stroganoff that will leave a mark on the palate with its consistency? How is Beef Stroganoff made? If you are curious, you can learn our recipe from our news.
If you want to make Beef Stroganoff, which we are used to seeing in stylish restaurants, at home, you can easily try this recipe. Beef Stroganoff, a Russian dish made from sauteed meat, is usually served with smetana. The name of the delicious dish, which dates back to the 19th century, is veal strogonoff in Turkish. You can easily cook this dish, which is as appetizing as its appearance and which is especially consumed in Russia and Ukraine, in your own kitchen. The trick of this delicious dish is the choice of meat, the cut and the cooking technique used. First of all, your meal is ready when you sauté the meat at high heat and keep the water in it. A wonderful dinner recipe where you need to continue the cooking process on low heat after adding the cream is in the details of our news.
BEEF STROGANOFF RECIPE:
INGREDIENTS
One kilo of beef fillet
3 tablespoons of olive oil
1 tablespoon of butter
1 medium onion
2 cloves of garlic
10 mushrooms
1 colored bell pepper
1 bay leaf
1 tablespoon of flour
5 pickled gherkins
1 tablespoon of mustard
1.5 cups of hot broth
1 teaspoon of salt
Half teaspoon of freshly ground black pepper
1 pack of cream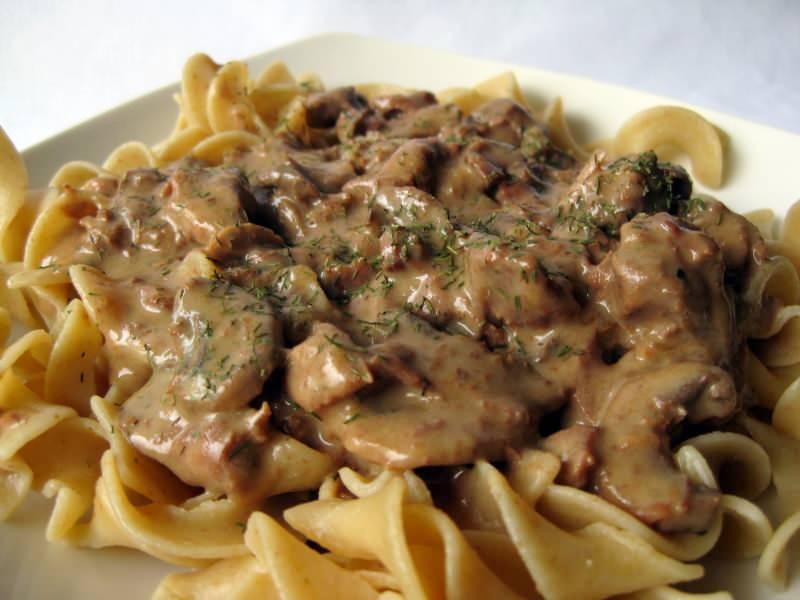 PREPARATION
Cut the double fillet into strips. Chop the onion, garlic and bell pepper.
Chop the pickled cucumbers and mushrooms as well.
Add olive oil to the pan and cook the meat in the pan until it changes color. After the meat starts to roast, add the onions and garlic and continue frying. After frying for a while, throw bay leaves in them.
Add the flour and chopped peppers. After adding salt and freshly ground black pepper into the dish, cook for a while. Then take the bay leaf from the dish.
Put butter in it, and finally add the cream and pickled cucumbers. Cook like this for 10 minutes. Serve the cooked food hot without waiting.
Bon appetit…