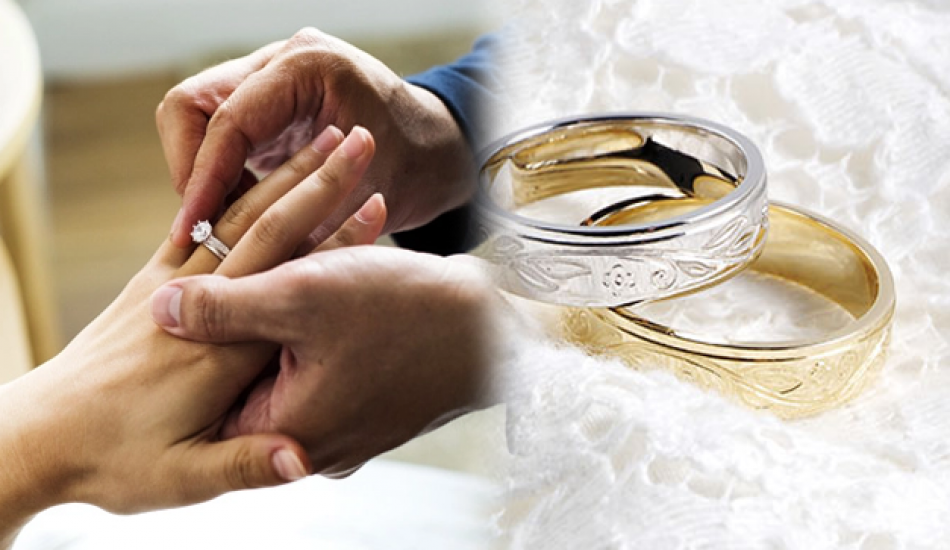 Today, we have tried to compile all the details for you, which should be known in the imam wedding, where the people who are going to get married, especially in the conservative segment, want to crown their marriage in the presence of Allah (cc) before the official wedding. What is a religious marriage? How is imam marriage performed? What are the questions asked at the Imam's wedding? Conditions to be fulfilled for a religious marriage to be valid…
Religious marriage, which is mostly used as 'Imam marriage' among the people, is the marriage contract that the couples have in the presence of Allah (cc) upon the fulfillment of certain conditions. The marriage contract, that is, marriage, which is made by mutual agreement and contract, is one of the sunnahs that our Prophet (SAV) sees as appropriate for us Muslims and guides us to avoid haram. Only "Whoever marries has completed half of the faith; Let him fear Allah about the remaining half!" Even when we look at the hadith (Heysemi, IV, 252) , we can understand how important marriage is to save our world and our hereafter. With this thought, it is very important for people who met through arranged or other methods to marry candidates they deem suitable for each other, by obtaining the consent of their families. So, how should the marriage contract be carried out according to Islam? What is a religious marriage? What are the questions asked while the imam is performing the marriage? What are the conditions of imam marriage? What is the importance of religious marriage before the civil marriage? The most frequently asked questions about religious marriage (imam marriage)…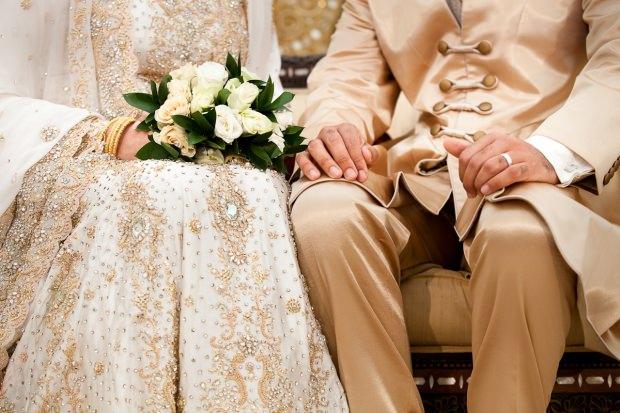 In order for the imam marriage of conservative families to be considered valid, certain conditions must be fulfilled in our religion. Since the marriage will be valid if the conditions are fully met, the points that should be known and fulfilled by those who want to have a religious marriage are as follows:
2- In order for the man and the girl to realize the marriage contract of their own free will , they must say "I accept" .
3- According to the Maliki sect, the marriage should not be kept secret, that is, it should be announced.
4- The permission of the guardian of the girl's side must be obtained. (According to other sects except Hanafi sect)
5- It is obligatory to have 2 intelligent male or 1 male and 2 female witnesses who have reached puberty. (Male witness will be certain)
WHAT IS THE WEDDING PRAYER? WHAT TO SAY WHEN THE RELIGIOUS WEDDING IS MADE? RELIGIOUS WEDDING PRAYER Arabic READ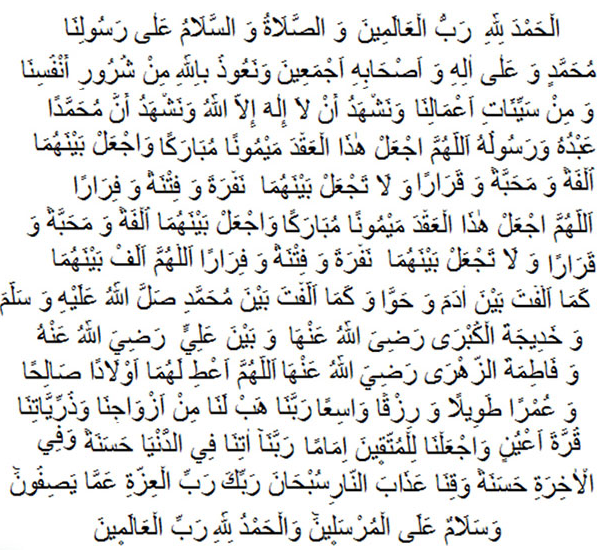 TURKISH READ:
"Alhamdu lillahi rabbil-alamîne vas-salatu ves-salâmu 'ala Rasûlina Muhammedin ve 'ala âlihi ve ashâbihî ajma'în. And ne'ûzü billâhi min şûrûri enfüsinâ ve min seyyiâti a'mâlina. Ve nashhedu alla ilahe illallahu wa nashhedu enne Muhammeden 'abduhû ve Rasûlühu."
"Allahümmec'al hazel-'akde meymunen mubaraka. Vec'al beynehumâ ülfeten ve mahabbeten ve decision. Velâ tec'al beynehumâ nefraten ve fitnaten ve firâra. Allâhumma elif beynehumâ kemâ ellefte beyne Âdeme ve Havâe ve kemâ elfte beyne Muhammedin sallalâhu 'alaihi wa salleme ve Hadîcete'l-Kübra radiyallâhü 'anhâ ve beyne 'Aliyyin radiyâhü 'alayhâü'70'-800."
"Allahumma a'ti lehuma awladen sâlihâ. And 'umran tawila. And rizkan vâsi'â.
Rabbenâ heb lenâ min ezvâcinâ ve zürriyyatinâ kurrate a'yünin vec'alnâ lil-muttekine imâmâ.
Rabbenâ atinâ fi'd-dunyâ haseneten ve fil-ahirati hasaneh. And henna 'azâben-nâr.
Subhana Rabbike Rabbil-'izzati 'amma yasifun. And assalam 'alel-mursalîn. Wal-hamdu lillahi Rabbil-'alamin."
HOW MARRIAGE SHOULD BE ACCORDING TO ISLAM? WHAT SHOULD BE CONSIDERED IN CHOOSING A WIFE?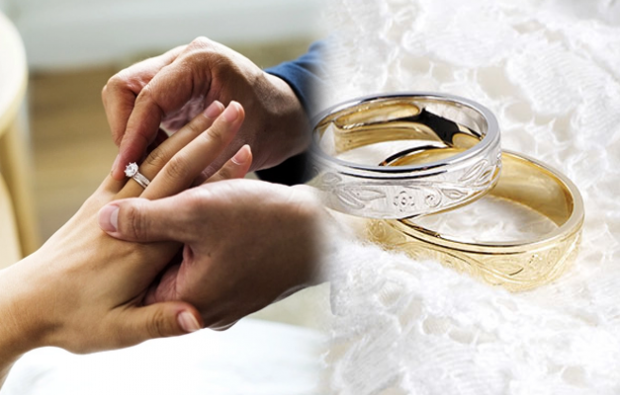 The girl who will marry according to our religious belief and There are some important points that men should pay attention to when choosing a spouse. Marriages made with these issues in mind are deemed appropriate in the sight of Allah (swt). The most important rules to be considered on the way of marriage…
– Anyone who will be the wife of a Muslim girl/boy must be a Muslim. If the command of Allah (swt) is denied, one becomes a disbeliever, and care must be taken.
– It is an important issue that spouse candidates are equal in all matters. It is considered appropriate for one of the parties to be a righteous Muslim, to perform prayers, and to stay away from haram things such as alcohol and gambling.
– It is known that it is obligatory to ask for Mahr (optional) more or less.
– It is not considered appropriate in our religion for people who are milk brothers to marry each other.
– There must be family consent of both parties in the persons to be married.
IS THE CONFIDENTIAL WEDDING MADE WITHOUT FAMILY CONSENT VALID?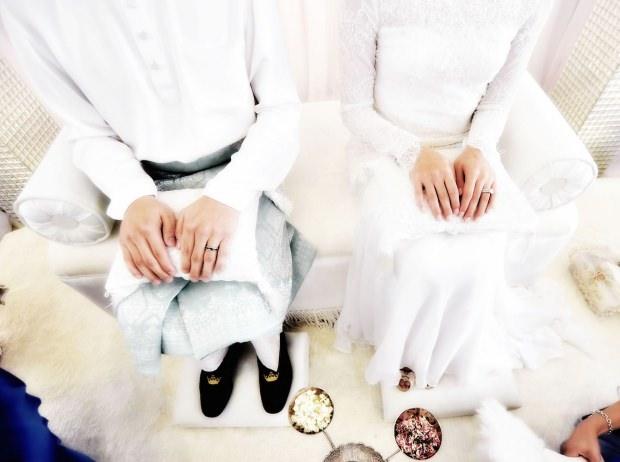 It is not considered appropriate to conduct secret and unsupervised marriage in Islamic marriage. It is an indispensable rule that the girl's parents have permission for the wedding. The family is required to research the groom and his family. As of the result obtained, approval for marriage is taken or it depends on the decision of this family. If the girl or boy does not listen to his family and decides on his own and decides to marry the imam, instead of doing this, it should be explained in a beautiful language that if the marriage does not take place, there may be a religious problem or whatever the reason is.
Hadith: " Young people! Whoever has the financial means should get married immediately. And whoever cannot find financial means should fast (nafil). Because fasting is a lust for him." (Bukhari, Nikah, 3; Muslim, Nikah, 1)
IS IT CORRECT TO HAVE A RELIGIOUS WEDDING BEFORE CIRCUMSTANCES? MARRIAGE WHILE BEING ENGAGED…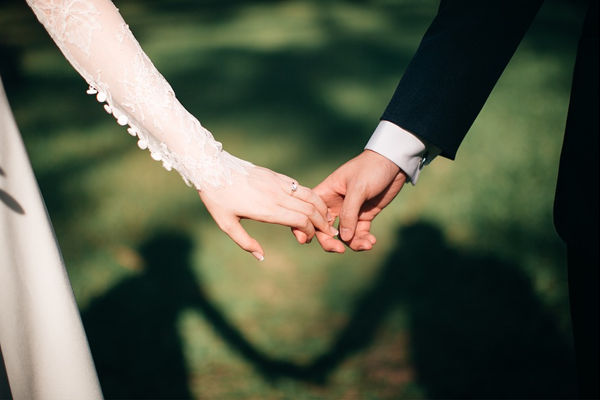 People who do not want to wait for the civil marriage in order not to get involved in adultery Religious marriage, which is also known as imam marriage before, can bring some troubles as a result. It is a dangerous situation to have an imam marriage long before the wedding date by relying only on the imam marriage, without any official documents, even if it is with witnesses. If the marriage ceremony is performed and the couples are considered husband and wife, the woman has no authority to divorce the man.
HOW DOES THE WEDDING FAIL? DIVORCE IN A RELIGIOUS WEDDING…
In a religious marriage, that is, in an imam marriage, a man can divorce. Here, the divorce does not take place as in the official marriage. The man's divorce from the woman takes place in 3 bonds and he says 'I divorced' . Religious marriage is terminated by saying that I have divorced 3 times at certain intervals or at once .
HOW TO REFRESH A BROKEN MARRIAGE? CONDITIONS FOR REFRESHING MARRIAGE
Persons are not responsible for the unconscious divorce process. However, a conscious and willful divorce can be renewed under certain conditions. Here, it is not necessary to give the mahr again for the marriage. 2 male witnesses are required. Both parties must declare 'I accept' . Although it is not obligatory, Surah Fatiha can be read optionally.