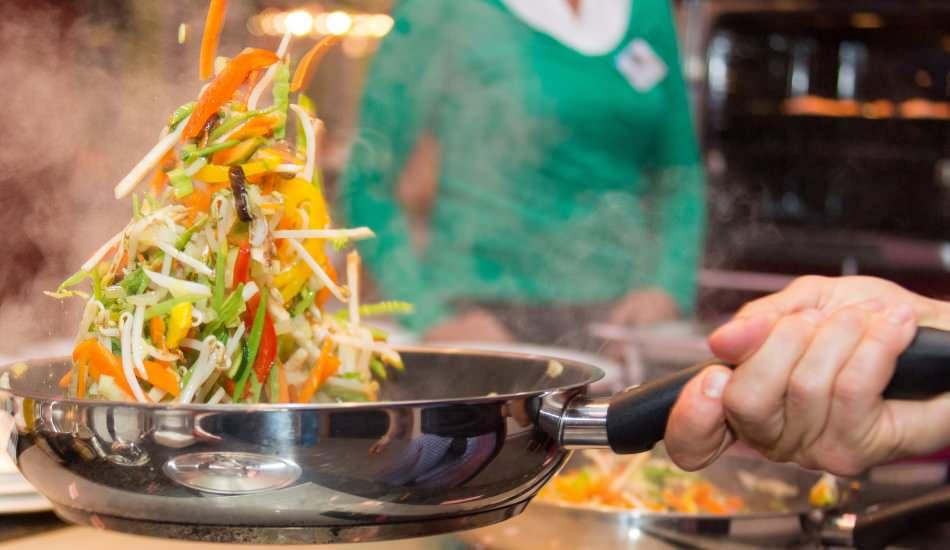 When it comes to cooking, most of us think of kitchens filled with dozens of materials and various kinds of equipment. However, you can create delicious meals only when you have a quality pan and a few ingredients. So what dishes can be made in the pan? The easiest recipes in the pan are in our today's article.
The pan, which we use frequently while cooking, allows us to prepare delicious pancakes, cook meatballs and roast the meat when appropriate. The pan, which is used to make appetizers, snacks, breakfast, pastries and desserts, especially the main course, is the address of the most delicious meals. What dishes are made with a pan? We have compiled our most delicious and easy recipes for those who are wondering.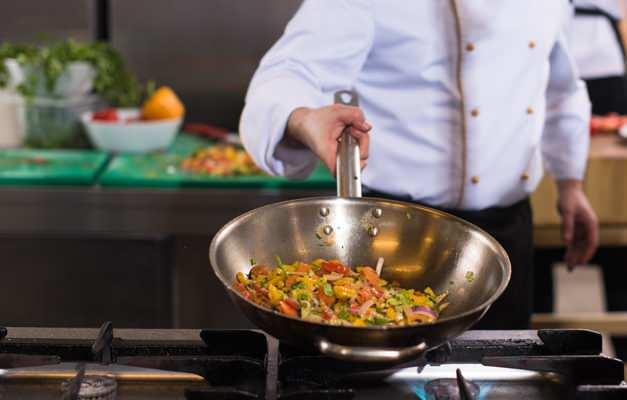 PANDA LAHMACUN RECIPE:
One of the most popular delicacies of Turkish cuisine, lahmacun is served with minced meat. After filling, you can easily cook it in a non-stick pan. Remember to move the pan occasionally to prevent the dough from sticking.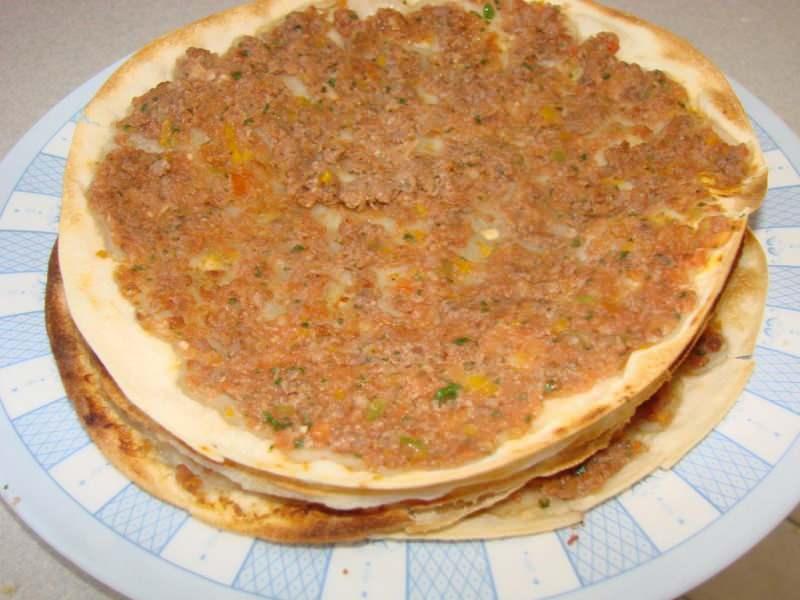 INGREDIENTS
3 glasses of flour (980710) 1 glass of warm milk
1 /2 glasses of warm water
Half a pack of baking soda
1 tablespoon of vegetable oil
300 grams of ground beef
1 green pepper
1 onion
1/2 glass of water
1 tomato
2 tablespoons olive oil
1 tablespoon tomato paste
Black pepper
Red pepper powder
Salt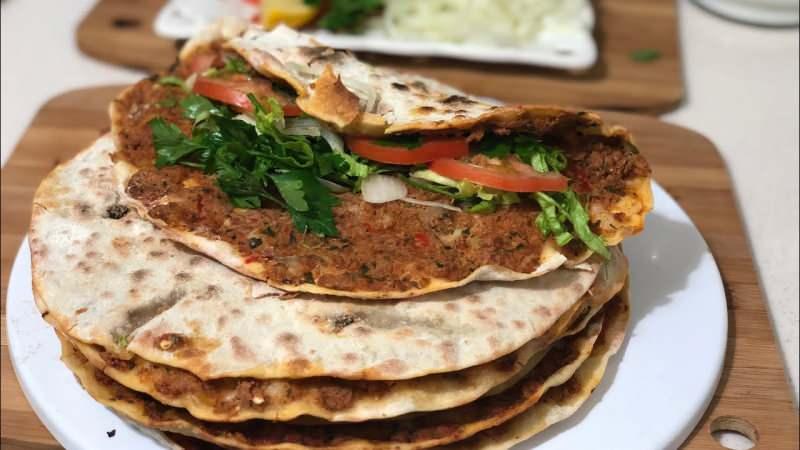 PREPARATION
For the dough; Take the flour, warm milk, warm water, baking powder and oil in a large bowl and mix the ingredients.
Knead the dough until it reaches a sticky consistency. Divide the lahmacun dough into 12 pieces.
Cover the meringues with cling wrap and let them rest for 30 minutes.
for internal mortar; Pass the pepper and onion through the rondo. Then take it into an empty bowl and add the ground beef on it.
After peeling the tomatoes, pass them through the rondo and add to the minced meat mixture.
After mixing the stuffing a few times, add tomato paste, water, olive oil and spices on it and start kneading.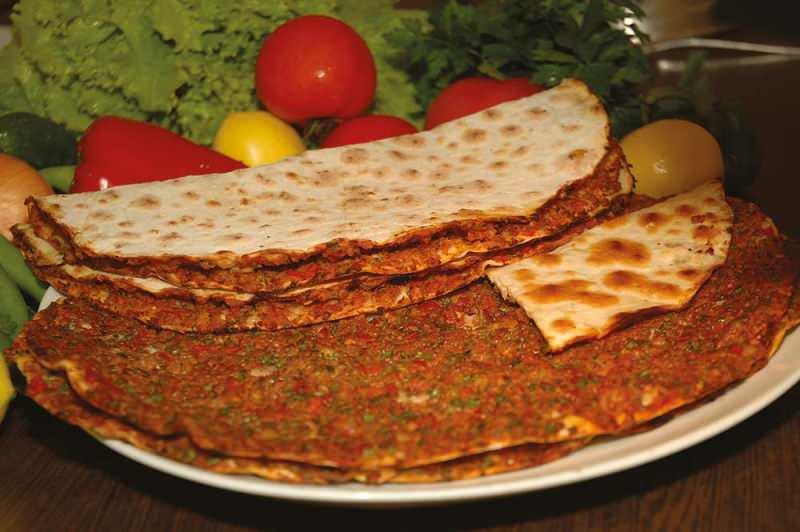 Put the meringues on the floured counter and open them one by one with the help of a rolling pin.
On the dough you rolled out, add the stuffing with minced meat and spread the mortar.
After filling all the dough with mortar, heat the non-stick pan on the stove.
Put the lahmacun you prepared in the heated pan, close the lid and cook it.
You can serve lahmacun in the pan with purple cabbage salad
PAN PIZZA RECIPE:
Pizza spread from Italian cuisine to the world, Although it is usually cooked in the oven, this time we offer you the recipe for pizza in the pan. You can cook pizzas prepared with thinly rolled dough in a Teflon pan in 15 minutes.
INGREDIENTS
sausage
sausage
olives (980710) corn
mushroom
1 egg
3 coffee cups of flour
1 tea glass of yogurt
1 teaspoon of baking powder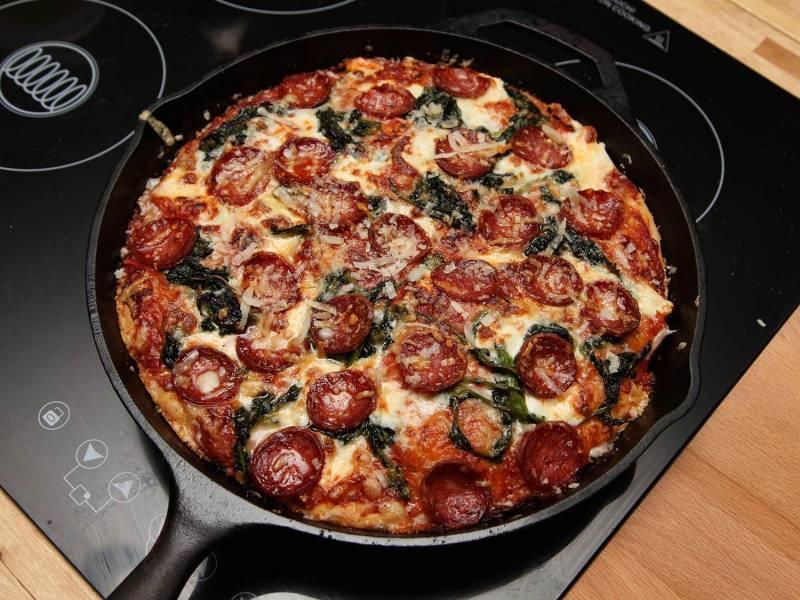 HOW TO
With a mixer, use eggs, yogurt, flour and baking powder to make a slightly more liquid dough than cake batter.
Pour the prepared dough into a greased Teflon pan (the size of a rice pan).
Place the pizza toppings we have chopped on it.
We grate the cheddar on top and cook it for 15 minutes on low heat in a coffee stove with the lid of the pan closed.
EASY PASTRY RECIPE IN PAN:
Your crowded guests with a sudden phone call When you know it's coming, you can make both hearty and delicious pancakes that you can prepare instantly. The pan pie, which you can prepare with the ingredients found in every home, impresses with its puff puff flavor. So how do you make pancakes, which are so praised?
MICVER WITH HERRY RECIPE:
One of the first things that comes to mind when pan dishes are mentioned is herbed mucver. Mücver, in which different herbs are used in its preparation, is served after being fried in a non-stick pan.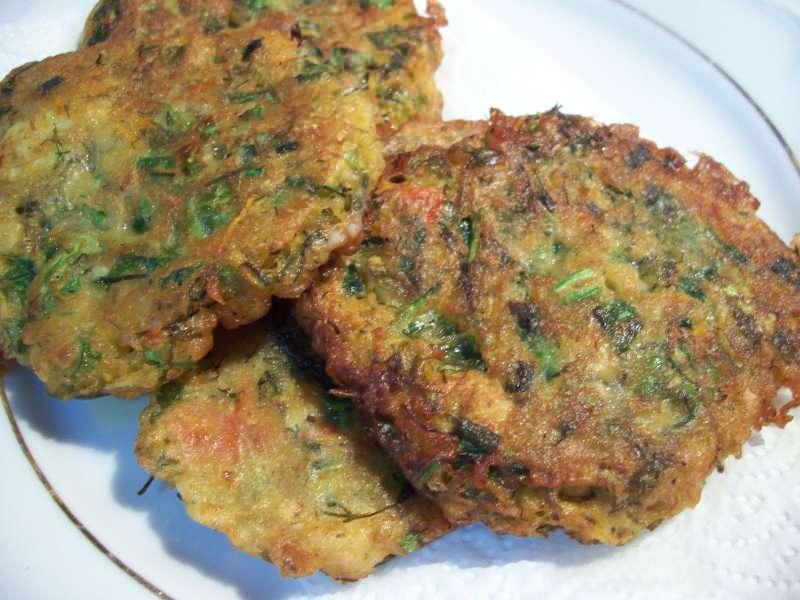 INGREDIENTS
250 grams of mixed herbs (spinach leaves, chard, crowbar, nettle, etc.)
3 sprigs of spring onions
1 sprig of leek (white only)
10 sprigs of dill
3 cloves of garlic
10 sprigs of parsley
5 sprigs of mint
2 eggs
3 tablespoons of whole wheat flour
1/2 glass of Izmir Tulum
1/2 glass of feta cheese
Freshly ground black pepper
Salt
Hot chili pepper
To fry;
3-4 tablespoons of olive oil
Yogurt dip;
2-3 gherkins
1 bowl of strained yogurt
1 clove of garlic
1-2 sprigs of dill
Black pepper
Salt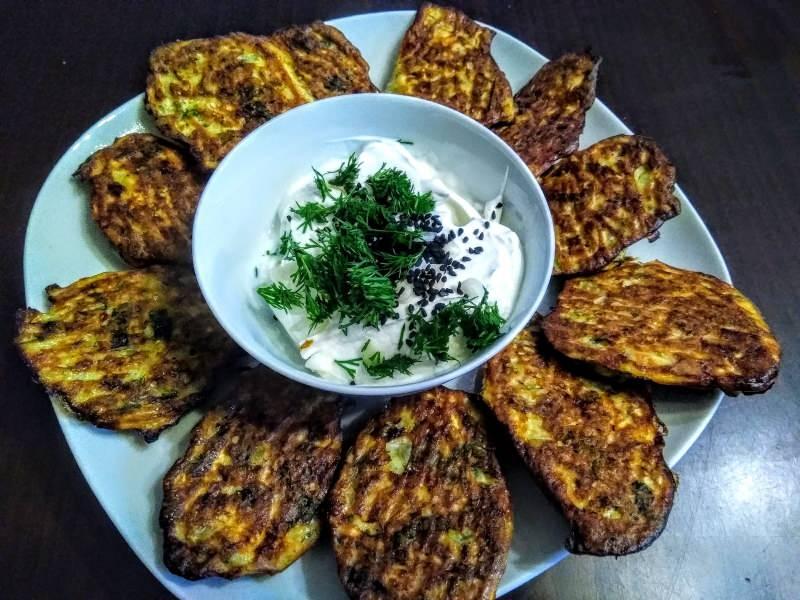 PREPARATION
Wash all the herbs given in the recipe thoroughly with plenty of water. Be careful not to leave any soil on it.
Keep the washed vegetables aside until they are completely dry.
Finely chop all greens and herbs.
Take the chopped herbs into a large bowl. Add grated feta cheese and İzmir tulum.
Then add the spices and flour and mix the ingredients by hand.
Add the eggs last and knead until it thickens.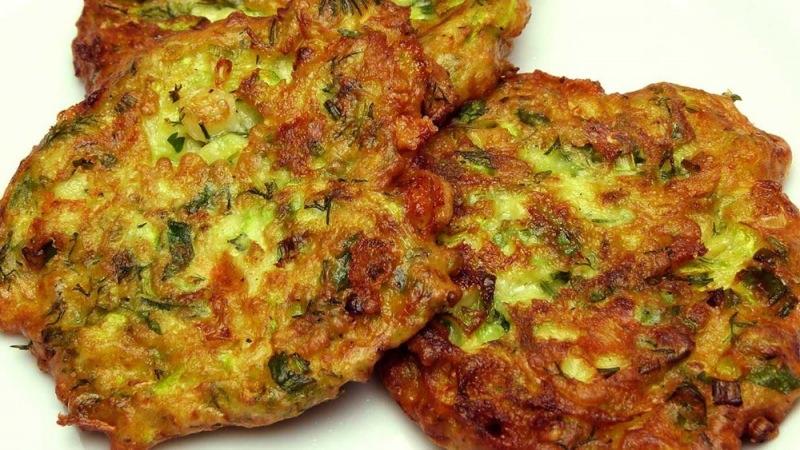 Add olive oil to a non-stick pan and heat it. Take a tablespoon of the mortar you prepared and transfer it to the pan.
Fry the mortar side to side. Repeat this process until all the grout is gone.
For the yogurt dip, crush the garlic, finely chop the dill and gherkins.
Take the yogurt in a bowl and add the chopped ingredients. Season with salt and pepper, mix, and then rest in the refrigerator.
Serve the prepared meatballs with yogurt dip sauce.
AVADA BREAD RECIPE: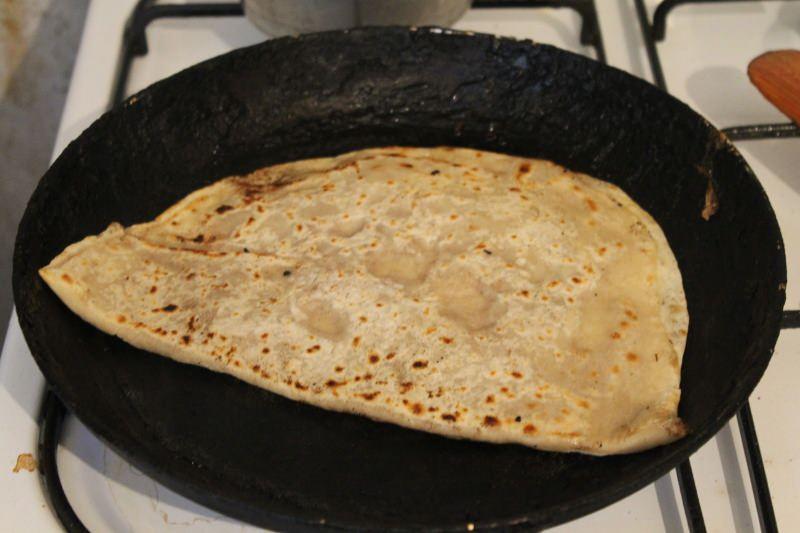 If you are looking for recipes that you can easily prepare for breakfast or tea time, three ingredient pan bread just for you. Here you can easily prepare at home , click here for the three-ingredient pan bread recipe…
PAN BREAD RECIPES: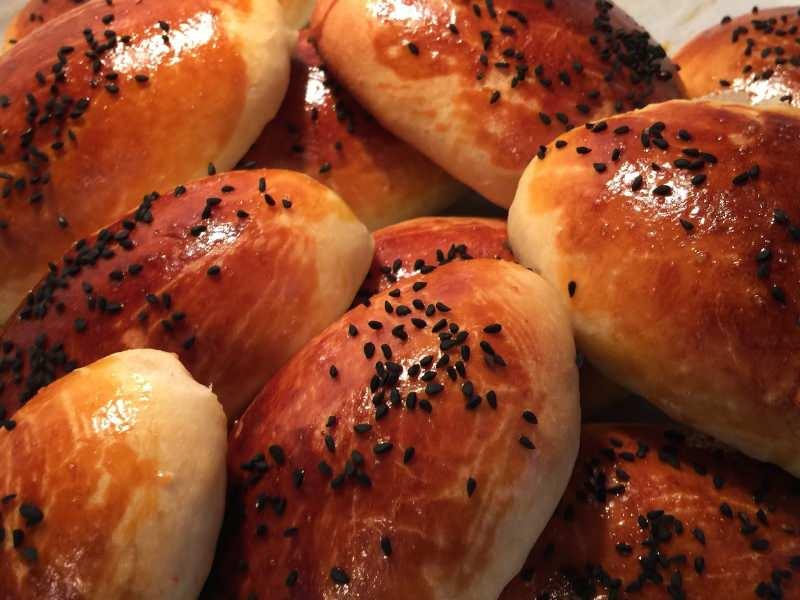 We are here with a delicious pastry recipe that you can prepare with tea in the evening and serve your guests with satisfaction. This pastry, which is very practical to make, is a flavor that can be prepared in the pan, not in the oven. Don't say if there is a pastry in the pan! The recipe for the delicious pan fried pastry is in the details of our news…
Bon appetit…