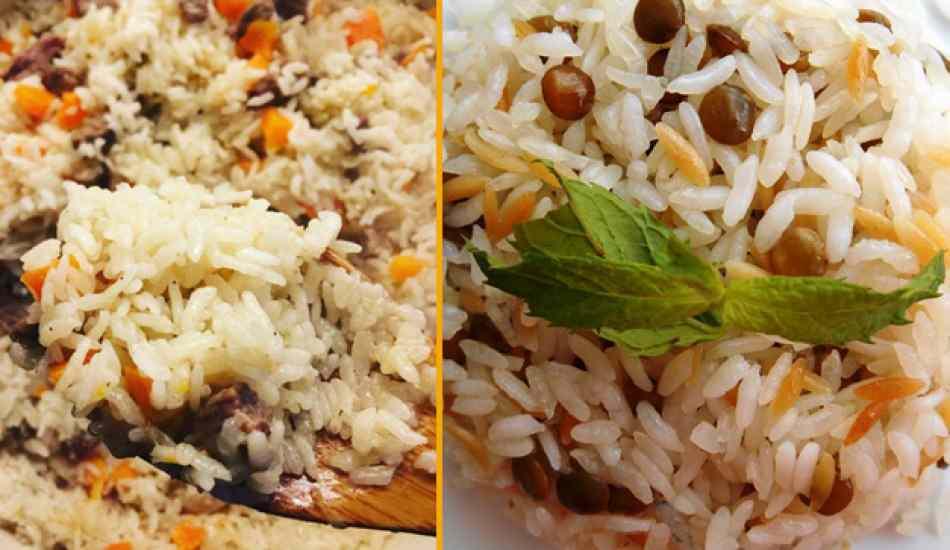 Making a grainy pilaf is a test of skill in Turkish cuisine. If you are looking forward to crowning your main dishes with different full-size rice recipes, we have prepared different rice varieties for you!
Pilaf, one of the indispensables of Turkish cuisine, accompanies our dinners, parties and dinner tables. Pilaf made with rice and bulgur is also made in different styles, decorated with vegetables and spices. Rice, which has a different flavor in each of its varieties, will be the crown of our dinners. Varieties of rice pilaf with chickpeas, chicken, meatballs, anchovies, meat; eggplant, garnish, artichoke, vegetable rice varieties; tavern pilaf, bulgur pilaf; Persian pilaf, Uzbek pilaf, muceddere, Divriği pilaf, curtain pilaf, maklube; noodle, greçka rice, stuffed rice with all the tricks you need in your kitchen with one click!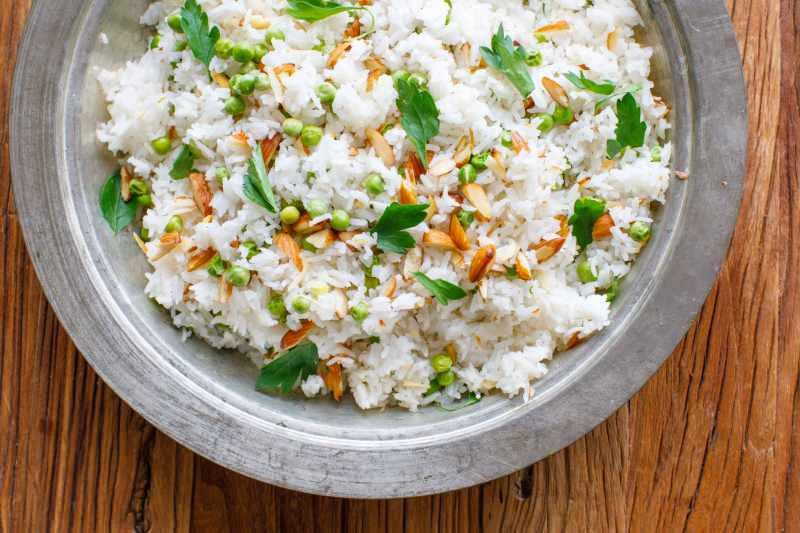 BULGUR PILAVI:
Befits every meal, economical, fruitful and it is delicious. Even if you have cooked bulgur pilaf many times before, you should also prepare it by looking at this recipe.
Curtain Rice:
Make room on your table with a wonderful recipe from local rice varieties: curtain pilaf! The recipe in which spicy rice pilaf is cooked in the dough specific to this recipe is legendary with its flavor…
CHICKEN RICE:
Chicken goes well with both chickpeas and noodle pilaf. The delicious recipe for chicken rice this time is chicken rice pilaf with noodle. This recipe, which provides perfect saturation with a single variety, goes great with a salad prepared with seasonal greens.
STEAM RICE:
Here is a recipe with a very rich ingredient list, steamed rice! Those who like rice with dried fruits, nuts and vegetables should definitely try it.
ACEM PILAVI:
Persian pilaf recipe that you will add a new one to your meat rice pilaf recipes. Let's say that the color and flavor of the carrot add a different beauty to this recipe and leave you with the recipe.
Firik rice:
Firik pilaf, which dates back to 2000 BC and was discovered during the war, is both satisfying and satisfying. and you will love it with its nourishing feature. You should definitely cook Firik pilaf, which looks like bulgur pilaf at first glance, especially with eggplant dishes. So, how to make Firik pilaf? What is in the Firik pilaf? Check out our article to find out.
Bon appetit…