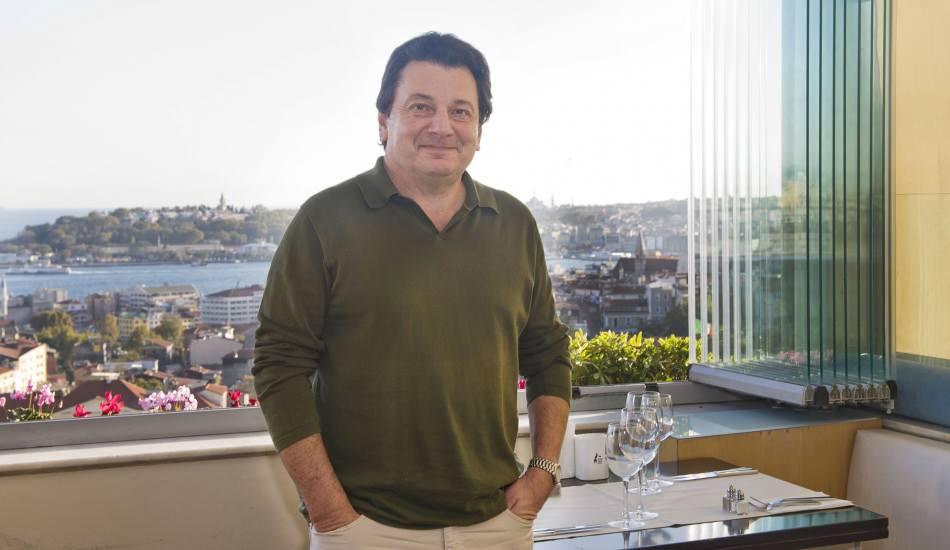 Vedat Milor, who actively uses social media in addition to the programs he makes on television screens, again divided his followers into two with a survey question.
Vedat Milor, an important name in the field of gastronomy in Turkey and around the world, divided his followers into two with the survey he made on his social media account. Taking the pulse of social media and kitchen lovers with the surveys he made from time to time, Milor came up with a remarkable question.
HE WANTED THEM TO CHOOSE BETWEEN TWO DESSERTS
Vedat Milor asked his followers what they would prefer if they were stuck between rice pudding and baklava.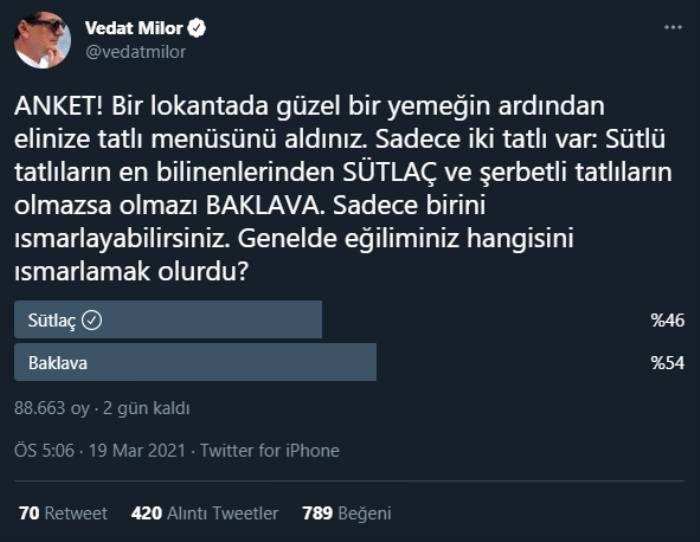 "After a nice meal in a restaurant, you got the dessert menu in your hands. There are only two desserts: rice pudding, which is one of the most known milk desserts, and baklava, which is an indispensable part of desserts with sherbet," Milor asked his followers. : "You can only order one. Which would you usually be inclined to order? Let's stress it again. We can only order one. It is also forbidden to order baklava in rice pudding."
BAKLAVA GAVE MORE VOTES
Upon the question of the famous writer, answers began to come from his followers in a short time. In the survey, in which social media was divided into two, the majority preferred baklava.