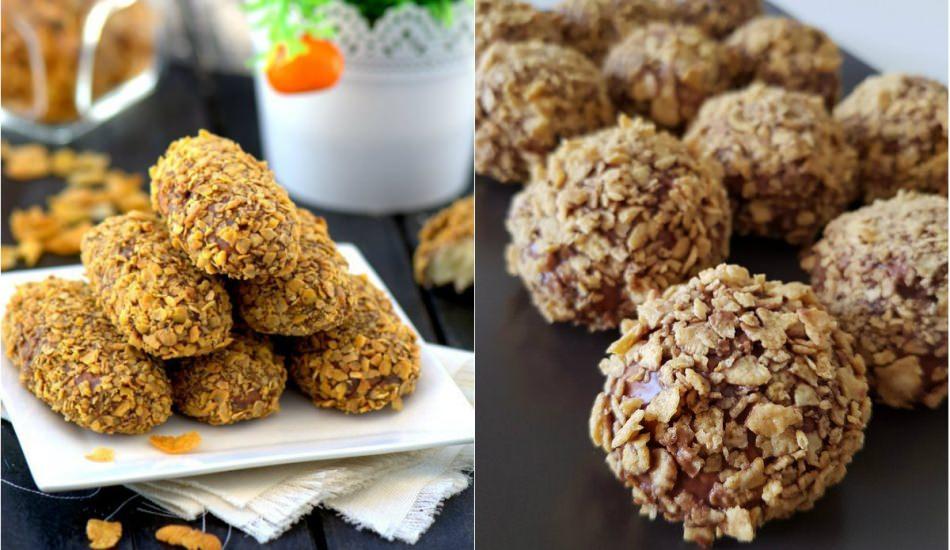 You can use the corn flakes we eat with milk for breakfast in different recipes in the kitchen. One of them is cornflake cookies. Crispy on the outside, the cornflake cookie is filled with chocolate inside and is very simple to make. If you want to prepare a delicious cornflake cookies with your hands for your loved ones, you should definitely take a look at our recipe.
Corn flakes are a kind of food consumed especially for breakfast in foreign countries. Corn flakes made by toasting malt were introduced to the market by John Harvey Kellogg in 1894, thinking it would be healthy for patients at the Battle Creek Sanitarium in Michigan. Nowadays, corn flakes produced by brands are consumed in diet menus as they suppress both satisfying and sweet crises. You can also prepare a delicious recipe using corn flakes. The recipe for the delicious cornflakes cookies that you will enjoy both cookies and chocolate is in our article.
CORN FRENCH COOKIES RECIPE:
INGREDIENTS
125 grams margarine at room temperature
1 egg
1 glass of corn starch
1 glass of oil
1 glass of powdered sugar
2 packets of baking powder
flour as much as it takes
for the Mantle;
1 pack dark chocolate
1 pack milk chocolate
1 plate of cereal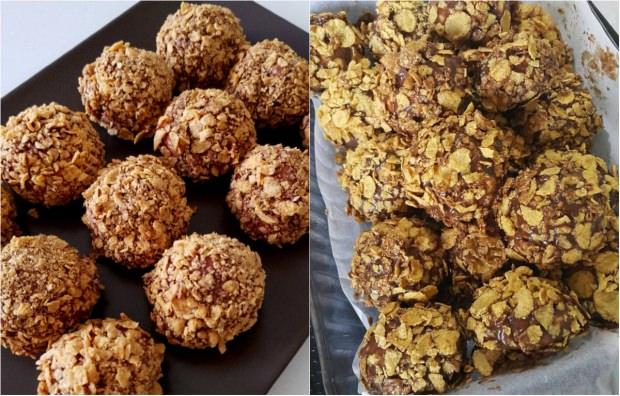 HOW TO WORK
Mix well with the powdered sugar and egg into the margarine at room temperature.
Next, add starch, flour, baking powder and oil and knead.
Give the dough the shape you want with your hands and place it on a tray with greaseproof paper.
Bake at 180 degrees for about 20 minutes until golden brown.
After the baked cookies cool down, dip them in chocolate that you melted in a bain-marie and spread on cornflakes.
In this step, if you wish, you can pass the cereal once through the food processor.
You can keep it in the refrigerator for 15 minutes and serve.
Bon appetit…