Pepper press, which is another type of potato press that almost everyone enjoys in childhood, is also a very entertaining activity. So, how to make pepper press with children? How to print on t-shirts with kids? How to make shaped potato printing? Preschool potato print work for children…
If you want to spend productive and quality time with your child during the days when you are at home with the family, you can take a look at the effective works that will enable your child to have fun! One of the most entertaining applications among these works is the potato prints that we all made in our childhood. You can organize various activities at home and spend a pleasant time with potatoes, which is both very easy and fun to make. You can choose the potato that you will use as the main material, either as a print on a t-shirt or as a picture painting on paper. We have told you how to do the potato printing activity, which will help your child to learn while doing and at the same time help the development of his imagination. You can find the most enjoyable potato print work that you can do with your preschool child in the details of the news! Here are the potato printing works for children…
HOW TO PRINT POTATO? POTATO PRINTING ACTIVITY FOR CHILDREN:
Geometric shapes, various patterns, animal figures or pictures from nature are drawn on the flat surface of the cut potato, which is divided evenly in the middle. It is a fact that you can draw more easily with the help of cookie cutters at home. Press the mold onto the potato to reveal the shape.
Get depth by cutting outside of the mold. Then proceed to the painting process and paint with a brush or sponge. As a final process, the potato is printed on clean paper.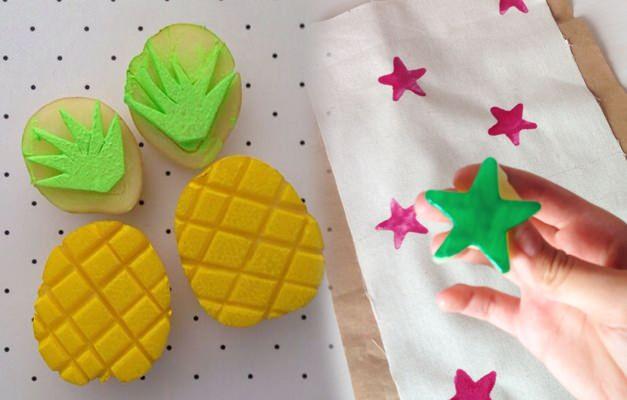 HOW TO PRINT T-SHIRT? PEPPER PRINT ACTIVITY FOR CHILDREN
If you want to spend the weekend productively with your child, how about making a pepper press that can both have fun and learn while applying? Here is an alternative to 'potato' pepper print game…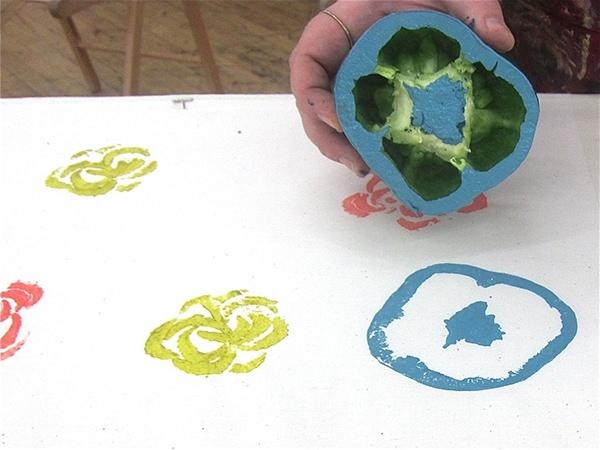 T-SHIRT DESIGN WITH PEPPER PRINT
The first thing you should do is to buy one or more white T-shirts. Then cut the bell peppers crosswise to the size that your child can handle. Put the cut peppers into the colors of your choice and remove them and press them onto the T-shirt. That's it!