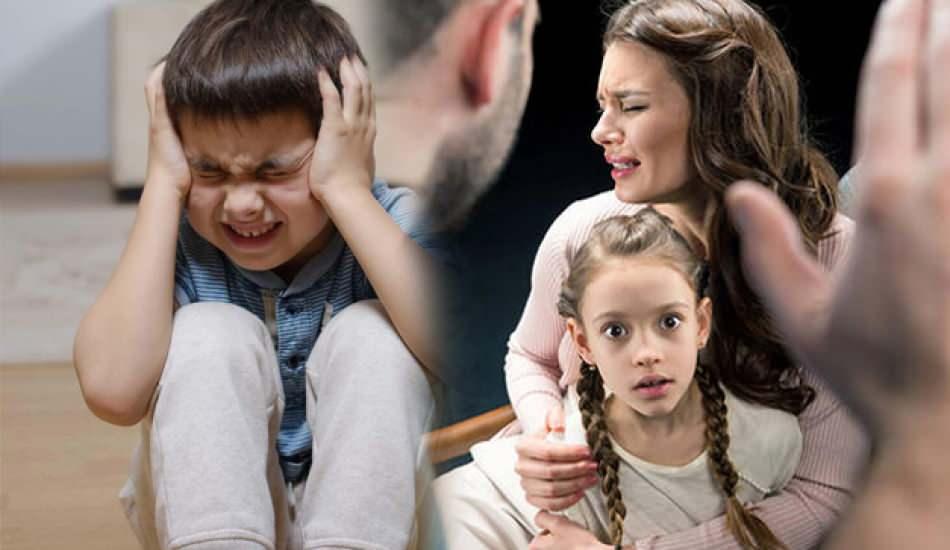 It is emphasized that those who were exposed to or witnessed violence in their childhood will experience some difficulties in the future. So, how should children who witness violence be approached? The effect of violence on children:
Unfortunately, the violence that we have seen more frequently in TV news lately or that we have witnessed in our relatives has deeply shaken us all. We can see that the effect of this situation on violence in the family or against women negatively affects not only the victims but also the children who grow up in an environment of violence. In a study dealing with the psychological effects of children who were exposed to or witnessed domestic violence in childhood; When violence occurs between spouses, it is seen that half of the children actually intervene in violence, and although they are not directly exposed to violence , they remain as childhood traumas . Another important finding on this subject is that people who grew up in an environment of violence also use violence against their own children, psychological and physical damages are detected in children who are exposed or witness to violence, and somatic symptoms, primarily aggression, appear in children in a short time. Accordingly, it is seen that serious problems may be encountered in the future, considering that children are most affected by domestic violence and the mother who is exposed to violence is raised.
HOW TO APPROACH CHILDREN WITNESSING VIOLENCE? HOW DOES VIOLENCE AFFECT CHILDREN?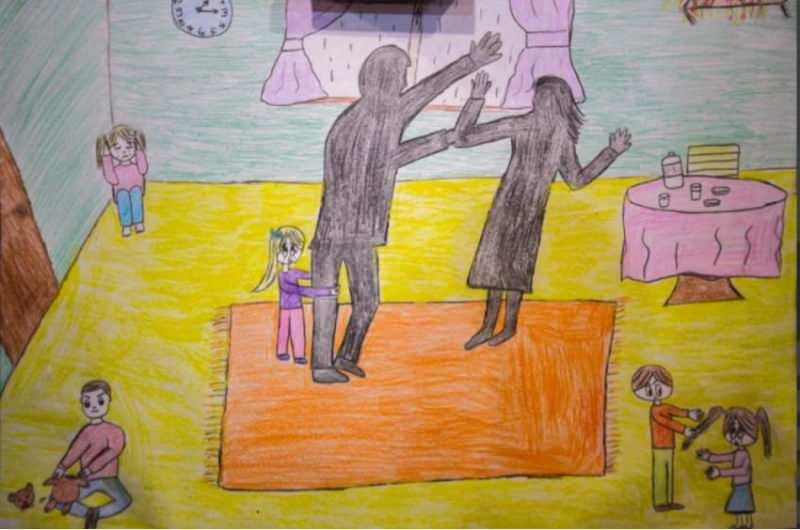 Even if the violence you witness is a family issue, such as not getting involved in the family or knitting socks on your head. The police should be phoned directly, without thinking. Expressing that he cannot look at the life of a child who witnessed violence with hope, Assoc. Dr. Emel Sarı Gökten stated that the psychology of children was negatively affected and made the following statement:
"Child is the most innocent witness of violence against women. Especially the violence he witnessed, his mother, who became attached to him from the moment he opened his eyes to the world, fed him and raised him with love, and knew the world with him, starts his life with a huge negative. The world will never be a safe place for this child, he cannot look to the future with hope, and most importantly, he cannot feel like a valuable person. Healthy societies can only be formed by raising healthy individuals. At this point, it is extremely important to take all necessary precautions regarding the mental health of our children, to support our women and their families, and to act immediately for appropriate interventions when necessary."
APPROACHES TO BE TAKEN TO THE CHILD:
– Try to spend plenty of time with him.
– Hug your child, show your love by kissing.
– Give importance to his opinions and words and make it clear to him.
– Appreciate your child with your positive behavior.