An extremely satisfying and weight-gaining food, semolina is a food that you can give to your baby at 6-7 months of age. At this stage, we have brought together for you the most delicious and practical semolina pudding that will fill your baby's stomach. How to make semolina pudding for babies? What is baby semolina, what is the difference between baby semolina and normal semolina? An easy semolina pudding recipe for babies at home…
Emphasizing that only breast milk should be included in baby nutrition for the first six months, experts say that after six months, when the baby is ready, it can be gradually switched to additional food. The transition period to supplementary food is a very important period as it is a stage where the baby is introduced to foods other than breast milk for the first time. For this reason, it is a point to consider to make babies love foods by giving priority to recipes that may be pleasing to the palate. In order for the foods to be consumed in this period not to cause allergies in the baby, the 3-day rule should be applied and one-way nutrition should be emphasized. Thus, in case of any reaction, it can be easily determined which food is allergic to the baby. Baby pudding, which is a great convenience especially for novice mothers, can be ready in less than 5 minutes when learned. It is important to apply recipes that are satisfying and nutritious, as well as delicious baby food recipes. Semolina is another food that is mostly used compared to rice flour, which is often preferred by mothers in making pudding. Semolina, which is frequently on the table as semolina halva in today's cuisine, can be used both in food-based and by adding it to soups in the supplementary food period. We have compiled the easiest semolina baby pudding recipes for you that we think your baby will love…
WHAT IS BABY semolina? HOW TO USE BABY semolina?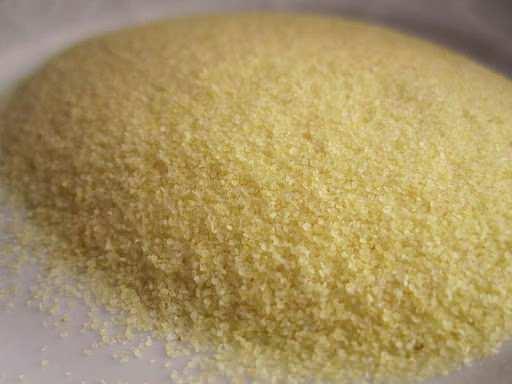 Baby semolina, which is easily digestible and rich in nutritional values, is thin and It is small grained and separates from normal semolina. You can provide healthy nutrition with baby semolina, which can be recommended with doctor's control.
You can add 1-1.5 teaspoons of baby semolina to 1 small tea glass of water and make it ready for use. Other liquids can be used instead of water.
Baby semolina content: One hundred percent Wheat semolina
Baby semolina shelf life: Cool and 1 year in dry place.
Baby semolina net amount: 500 grams.
BABY CUDDING RECIPE WITH SECOND FOOD PERIOD! HOW TO MAKE BABY CUDA WITH semolina?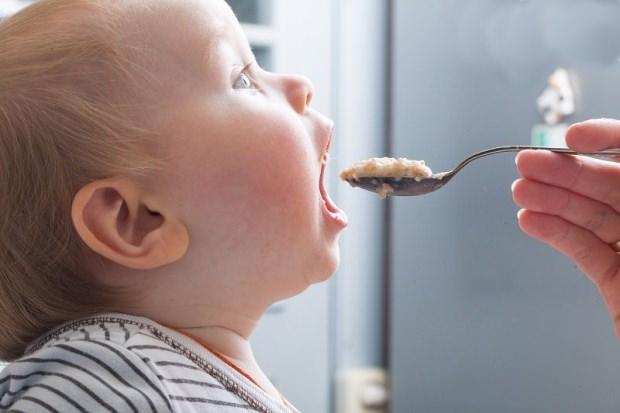 We have compiled a hearty and delicious semolina pudding recipe for 6-7 months old babies in the supplementary food period for you.
INGREDIENTS:
1 tea glass of water
2 dates or dried apricots
1 tea spoon of molasses
1 dessertspoon of semolina
PREPARATION:
To prepare semolina pudding for your baby, first boil the dates in a pot. Then remove the seeds and shells and wait for them to cool for a while. Boil the semolina and water in a different pot. As a final process, pass the semolina, dates and molasses through the blender. After it becomes smooth, you can give it to your baby. (Dried apricots can also be preferred instead of dates.)
1 MAKING OF Wheat Starch Custard with Wheat Semolina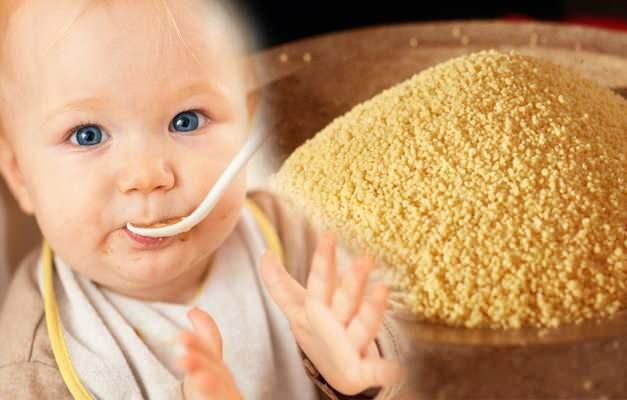 MATERIALS:
1 small tea glass of milk
One teaspoon of wheat starch
One teaspoon of semolina
Vanilla with the tip of the spoon
Half a banana (can be put a little less)
1 walnut
PREPARATION:
Mix the milk, semolina and wheat starch in the pan well and cook. Add a little vanilla and mix. When it gets warm, add the banana and grind 1 walnut into powder and add it to the mixture.
BABY PUDDING WITH semolina and breast milk: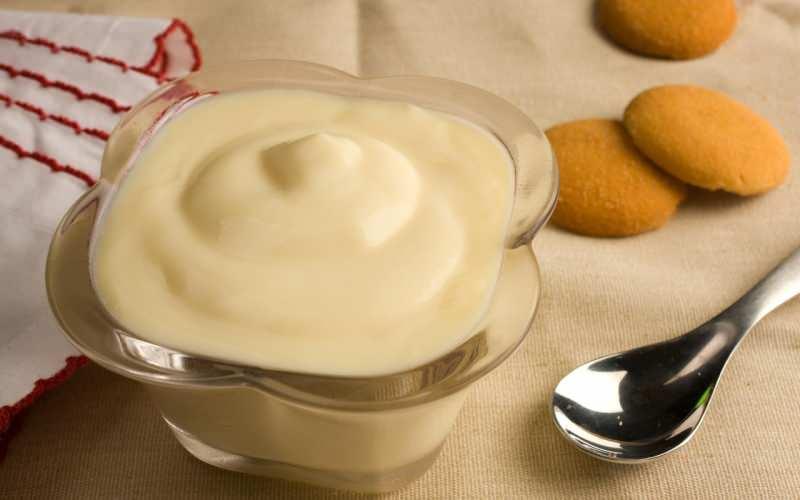 INGREDIENTS:
1 apple
1 tea glass of water
½ tea glass of breast milk
1 teaspoon of semolina
2.5 tablespoons of rice flour
PREPARATION:
Mash the apple on a glass grater and cook all the ingredients except breast milk until it thickens. Close the bottom of the pudding that has a consistency and add breast milk when it is warm. Here it is done!
BABY Custard Recipe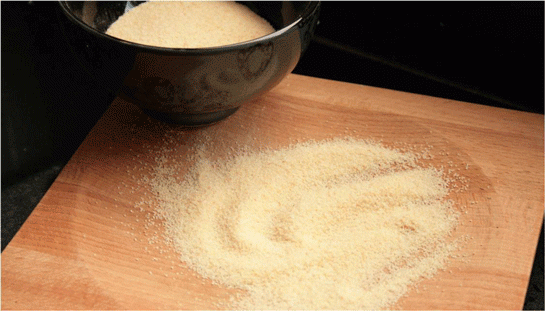 INGREDIENTS:
150 ml water
2 teaspoons of semolina
3 teaspoons of milk (not drinkable before 1 year old.)
1 dessertspoon of molasses
HOW TO:
Mix water and semolina in a coffee pot and cook until it gets the consistency of pudding. When it is cooked, turn off the stove and mix it with molasses. It's over…