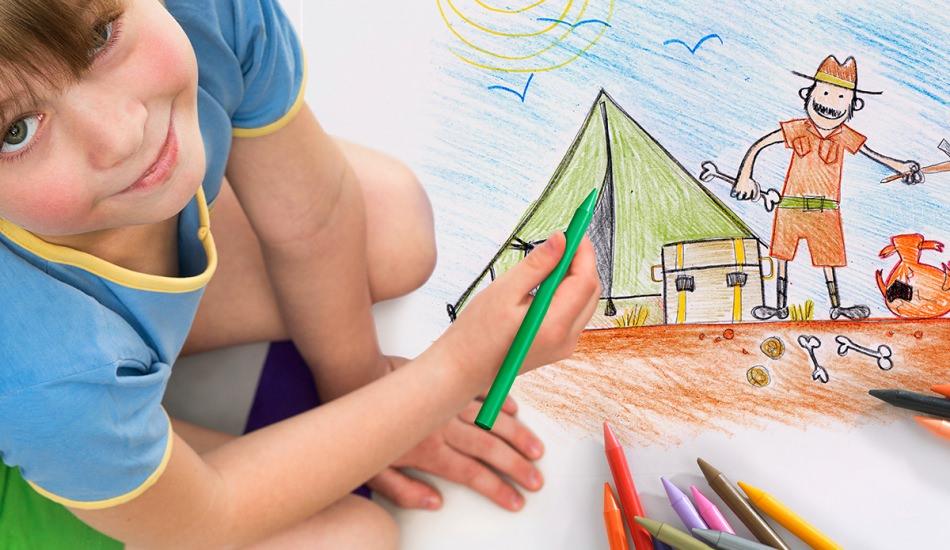 With the important points that you need to pay attention to when coloring young children, your child will both be able to paint more easily and have more fun. How to teach a child to paint in preschool? How to make natural watercolor? What are the benefits of coloring for child development? How to get kids to paint? Watercolor activities for children at home…
By including various activities to help your preschool children's development, you can help them develop their hand skills and give them the opportunity to enrich their imaginations. According to the recommendations of the pedagogues, activities such as drawing and painting in the early period benefit the development of children in many ways. For this, first of all, it is necessary to teach how to hold a pencil. When you have time, you can help your child hold the pencil correctly by doing pencil holding exercises. Other activities that can be done for children who can easily hold a pencil are painting and drawings! By having your child do painting activities that have positive effects on child development at home, you can both help their development and ensure that they spend quality and productive time. It is useful to consider some criteria when teaching children in the preschool age group to paint. So what are they? How to do coloring activities at home for children? How to make natural watercolor at home? Examples of painting work for children…
HOW TO TEACH CHILDREN TO COLOR? WHAT SHOULD BE CONSIDERED WHEN TEACHING PAINT?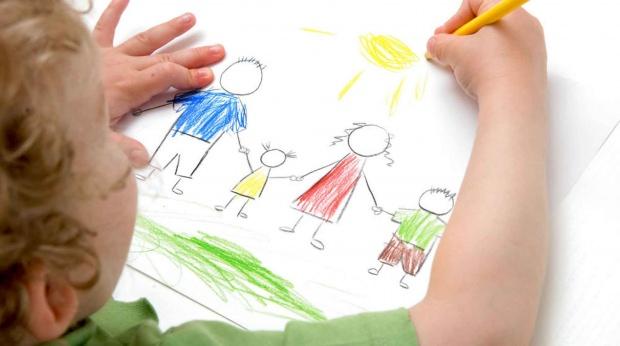 – Make sure that the image selected from the coloring book or printed out from the Internet will appeal to young children, so that it has a single and large object. (Human, plant, flower, etc.)
– The most ideal paint type for children aged 0-3, such as watercolor, finger paint, pastel paint and dry paint finger paint . Your child will like the paint that he will dip his finger into and he will have more pleasure while painting. However, you can choose dry paint to increase the dexterity of a child around 5 years old to hold a pencil.
– The color that attracts the most attention and attention of children is red. Vivid colors such as red can be preferred to avoid distraction while painting.
HOW TO MAKE NATURAL HOMEMADE WATERCOLOR? WATERCOLOR MAKING: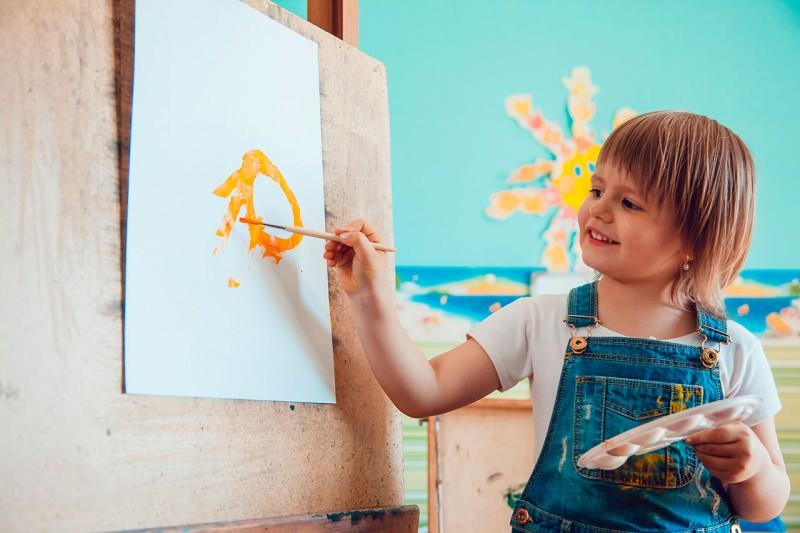 INGREDIENTS:
1/2 cup baking powder
1/4 cup of cornstarch
1 tablespoon of corn syrup
1/4 cup of white vinegar
Food coloring in different colors
Ice tray
HOW TO:
You can make watercolor work by mixing the above-mentioned materials together to get the color you want.
WATERCOLOR TECHNIQUES FOR CHILDREN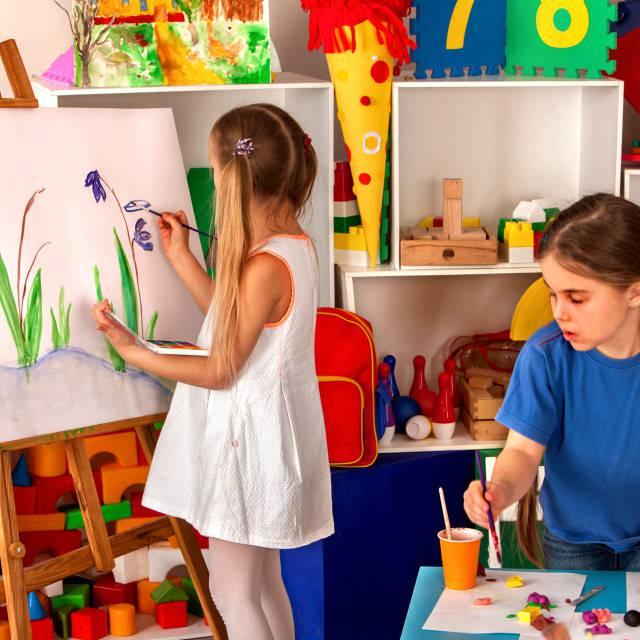 1- PAPER LEAF OR HUMID PAPER
One of the first techniques that come to mind among watercolor works is activities on dry or damp paper. While the paint moves more easily on wet paper, the transitions are smoother. On dry paper, sharper and harder drawings appear.
2- WATERCOLOR ACTIVITY WITH SPONGE
One of the most fun watercolor techniques you can show your child with the help of a sponge! Sponge technique is ideal for plants that look dry while painting, wet areas or clouds.
3- POTATO PRINT WATERCOLOR WORK
After separating the potato from the middle, draw any pattern on the flat part and ask your child to paint it. Mark the edge with crayons and create your picture by pressing the painted potato lightly on the paper.