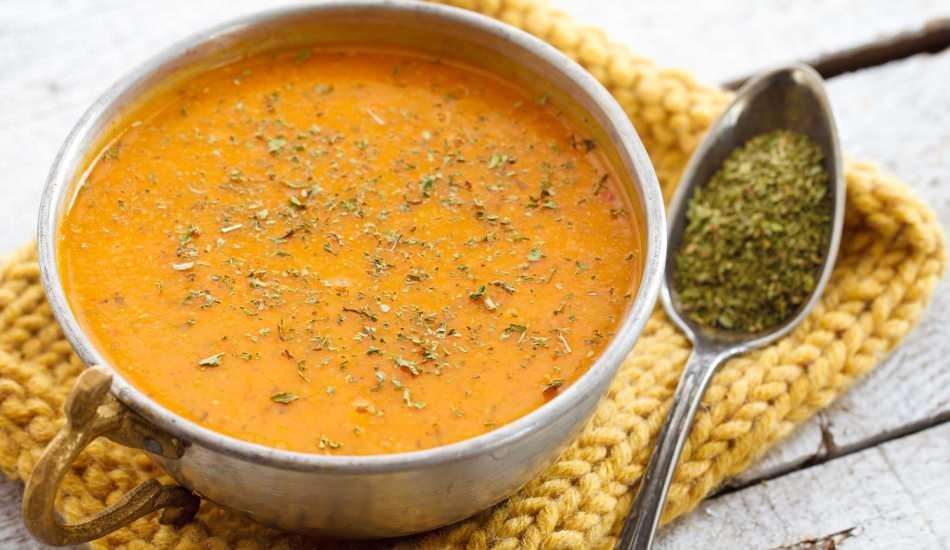 With the ezogelin soup recipe made from lentils, bulgur and rice, you can bring a delicious taste to your table for dinner in a very short time. You can roll up your sleeves and take action to make delicious and easy ezogelin soup in restaurant style. Today we share with you the tricks of yoghurt ezogelin soup.
CLICK FOR THE VIDEO OF THE NEWS
Ezogelin soup is unique to Turkish cuisine; A soup made with tomatoes, rice and red lentils. Its name comes from the name of Ezo Gelin, one of the Barak Turkmen, from the village of Urus in Gaziantep's Oğuzeli district. Ezogelin soup, which is a source of healing that will warm us up especially in cold weather, is among the indispensables of the tables. Ezogelin soup, which is among the most consumed soups, is very easy to make and its materials are affordable. You are at the right place for the ezogelin soup recipe, which is one of the favorite flavors of Turkish cuisine. We will give you a recipe for ezogelin soup that suits main dishes. You can easily make low-calorie ezogelin soup at home. How is Ezogelin soup made? What are the tricks of ezogelin soup with yogurt? The recipe is in our article.
The most indispensable trick used in restaurant kitchens is to pre-boil the rice and bulgur. Because the pre-boiled rice and bulgur are the most important conditions for the ezogelin soup to have the perfect consistency.

They never grate the onion. They chop the onions into small pieces with a knife and fry them with oil and tomato paste.

After frying the onions, they add not only regular water but also chicken broth. Using homemade chicken broth instead of chicken bouillon makes ezogelin soup more delicious.
YOGURT EZOGELINE SOUP RECIPE:
INGREDIENTS
1 tea glass of fine bulgur
1 tea glass of red lentils
5 glasses of broth
1 tablespoon of tomato paste
1 soup spoon flour
2 tablespoons yogurt
30 gr margarine
Salt
Black pepper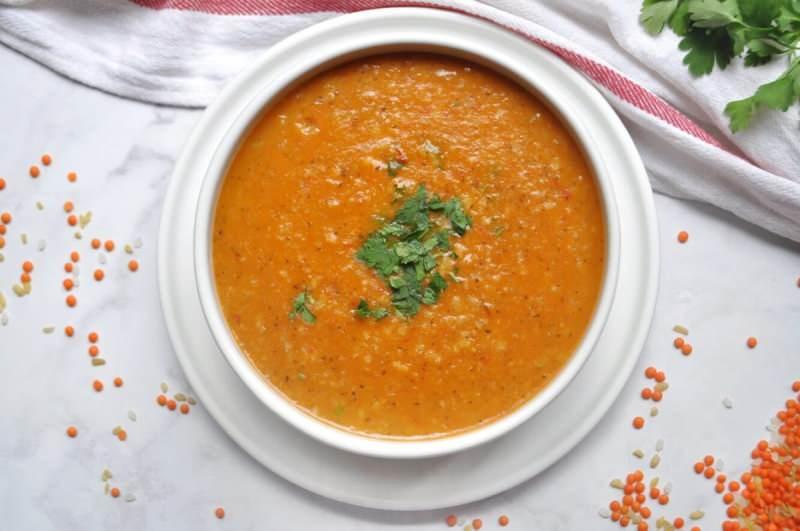 (980710) For decoration;
1 teaspoon each of mint
Red pepper flakes
PREPARATION
Melt the margarine in a saucepan and melt 1 spoonful Add the crushed tomato paste with water.
Add bulgur, lentils, broth, salt and pepper. Turn off the heat when the water boils.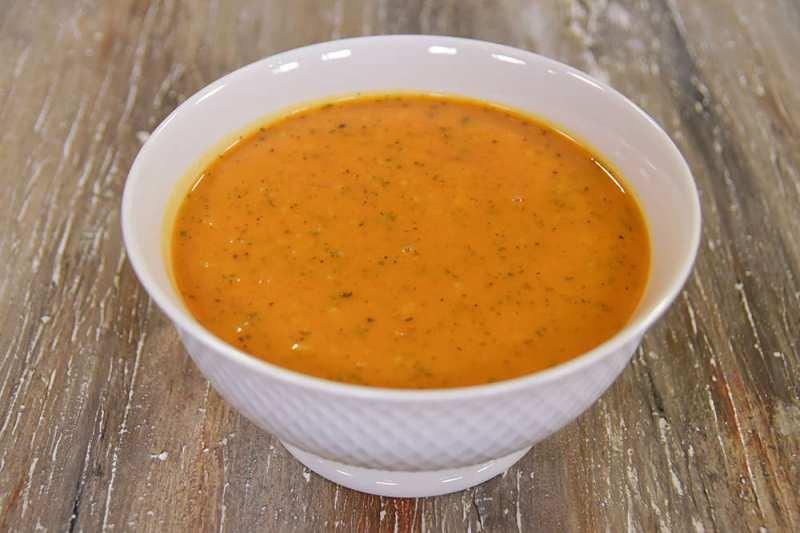 Cook the lentils and bulgur until soft and remove the pot from the heat.
Whisk the yogurt and flour thoroughly in a bowl, add to the soup and mix.
Divide into soup bowls and sprinkle with mint and cayenne pepper. Serve hot.
Bon appetit…