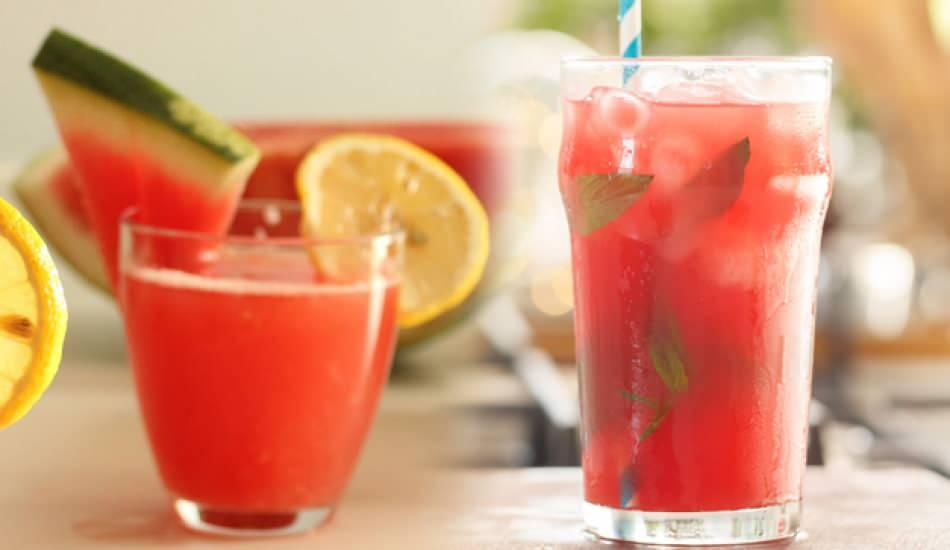 How about making lemonade from watermelon, which you can consume in summer with the amount of water in it? Lemonade with watermelon, which will take all the tiredness of the day, leaves a mark on the palate. The tricks of making watermelon lemonade, which you can easily make at home, are in the details of our news.
Watermelon is a nutritious food item. It is indispensable for summer evenings as it provides high levels of vitamins, minerals and antioxidants and few calories. The amount of potassium and magnesium present in watermelons plays an important role in lowering blood pressure. Watermelon contains plenty of lycopene. This lycopene causes the watermelon to turn red. Lycopene is recognized by scientists as a particularly important nutrient for cardiovascular health. Being an excellent source of antioxidants containing vitamin C, watermelon can help fight the formation of free radicals known to cause cancer. You can put watermelon on your tables not only as a fruit but also as a beverage. How Does? If you want to prepare lemonade made from watermelon, you can review our article today.
LEMONADE WITH WATERMEOL RECIPE:
INGREDIENTS
1/2 (half) watermelon
1.5 lemons
1/2 (half) glass of sugar
HOW TO WORK
First, slice the watermelons. Throw it into the rondon and puree it.
Place the strainer in a bowl and pass the watermelons.
Squeeze the lemons after mixing with a spoon. Pour the water into a pitcher.
Add sugar and mix well.
After the sugar melts, keep it in the refrigerator to cool.
You can serve it with mint leaves and ice.
Bon appetit…