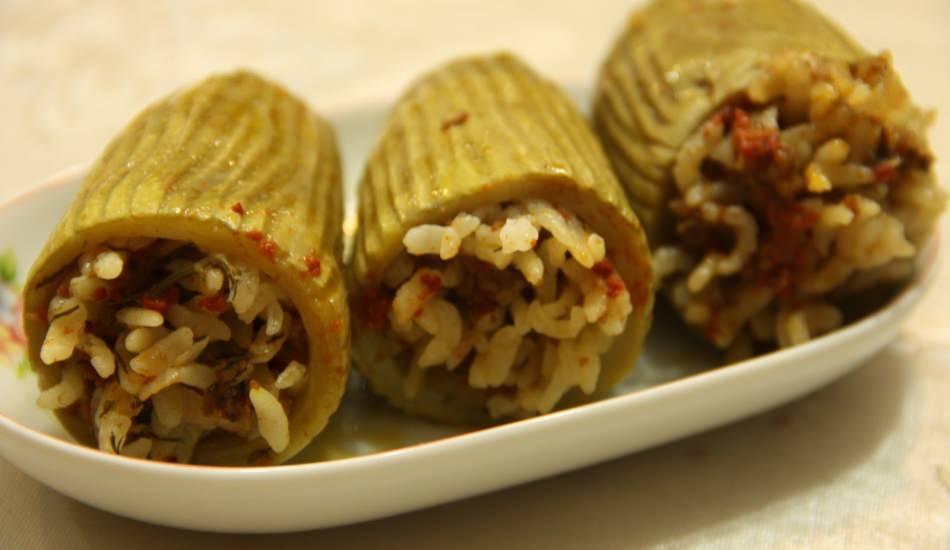 Stuffed zucchini, a hot appetizer that you can serve with yogurt on the side, is a practical delicacy that you can eat at other times of the day. You can find the production of stuffed zucchini, which gives an insatiable taste with its inner mortar, in the details of our news.
Stuffed zucchini with minced meat, one of the indispensable dishes of Turkish cuisine, is a dish enjoyed by everyone, regardless of small or large. Stuffed zucchini, which is light and easy, is one of the most sought-after recipes, especially in this period. You can also take a look at our practical recipe where you will cook stuffed zucchini as a hot starter or main dish at home.
Stuffed Pumpkin RECIPE:
INGREDIENTS
5 medium zucchini
1 medium onion
200 grams medium-fat ground beef
1 medium sized grated tomato
1.5 tea glass of rice
1/4 bunch of parsley
1 dessert tablespoon of tomato paste
1 teaspoon of salt
1/2 teaspoon of black pepper
1/2 teaspoon of mint
For the sauce;
1.5 cups of hot water
1/2 teaspoon tomato paste
2 tablespoons sunflower oil
1/2 teaspoon salt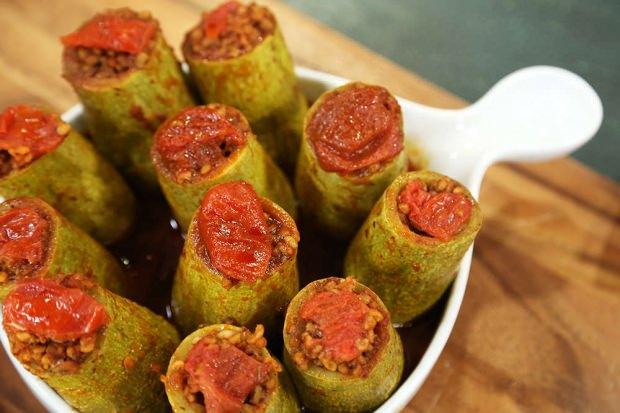 BUILDING
You can start the recipe by first preparing the internal mortar. Cut the onion into very small pieces, grate as desired. Finely chop the parsley leaves you removed. Take the baldo rice, which you wash and drain in plenty of water, into a deep mixing bowl. Mix all the ingredients with the addition of minced meat, grated tomatoes, tomato paste, salt, pepper and mint.
Dry the zucchini you washed in plenty of water with the help of paper towels. Go over them with the help of a serrated peeler, peel off all the skins if desired.
Straighten the bases of the zucchini you cut in half. Carefully remove the cored cores with a chisel.
Lightly salt the zucchini from which you have removed the insides. Fill the fillings with the inner mortar you prepared to leave a finger gap at the top. If desired, close the coarsely chopped tomato and pepper pieces on the mouth parts as a lid.
Arrange the ready stuffed zucchini in a deep pot vertically.
Open the consistency of tomato paste, which you will use in making the sauce, with hot water. After mixing with the addition of sunflower oil and salt, transfer it to the stuffing pot.
You can serve it after cooking for 30-35 minutes on low heat in a covered pot.
Bon appetit…