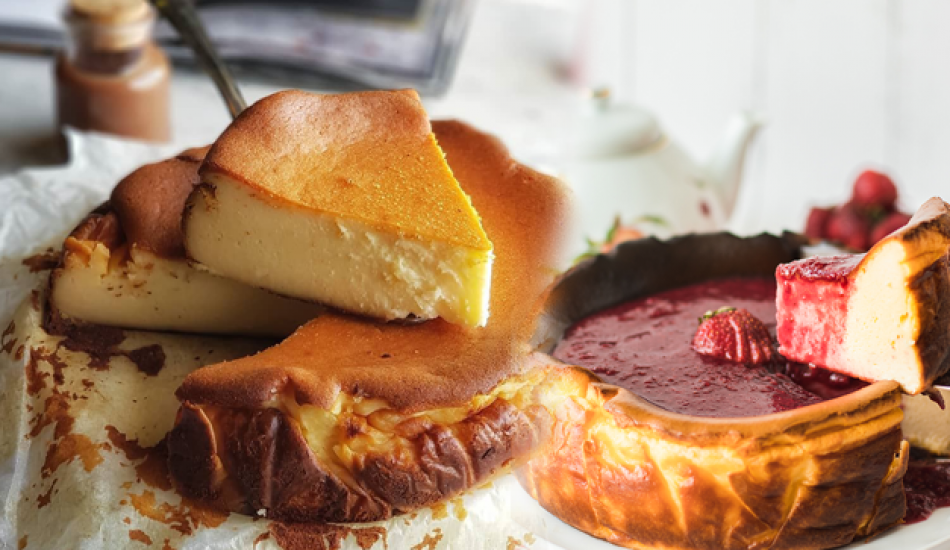 San Sebastian cheesecake, the recipe that amazes with its sponge-like appearance and then turns social media platforms upside down, is a magnificent dessert that will suppress sweet crises. Our wonderful recipe for those who want to cook San Sebastian cheesecake at home, which those who see it with curiosity, is in the details of our news.
'San Sebastian cheesecake' made for the first time in a restaurant called La Vina in the city of San Sebastian, a city in Guipúzcoa province in the autonomous Basque Region in Spain , is actually "burned cheesecake" Also known as. Thanks to its worldwide reputation, the delicious San Sebastian cheesecake, which is now sought after all over Turkey, is a very practical and simple dessert to make. This dessert, which is soft on the inside, impresses with its almost smooth texture. Moreover, it is among the recipes that you can prepare quickly for your guests, as it is an extremely practical recipe that can be prepared with only a few ingredients. Unlike normal cheesecakes, apart from the absence of a base, it adds flavor to its flavor as it is prepared more quickly with the high degree of cooking in the oven and a dark and bright crust forms on it. So, how is San Sebastian cheesecake made, which is so curious? The recipe is in our article…
SAN SEBASTIAN CHEESECAKE RECIPE:
INGREDIENTS
4 tablespoons of flour
2 water glass of cream
900 grams of white cream cheese
6 eggs
1+3/4 glass of granulated sugar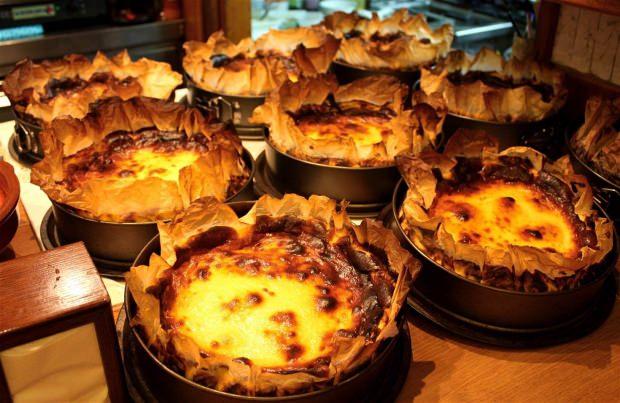 Quickly whisk sugar and cream cheese for 1 minute.
Add eggs one at a time while continuing to whisk. Finally, add the flour into the homogeneous dough and mix well.
Grease the 23-24 cm springform tin with softened butter or margarine.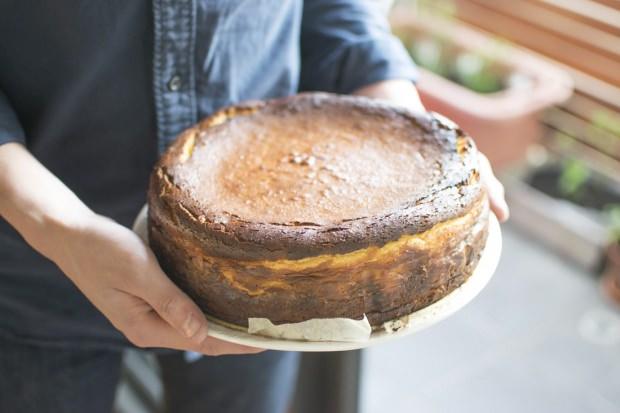 Pour the mixture into it and bake in a preheated oven at 190 degrees for 40-45 minutes. Let it cook for 20 minutes without opening the oven door.
Do not remove the baked cake from the mold until it cools down. After you remove it from the mold, you can serve it with sauce or plain.
Bon appetit…