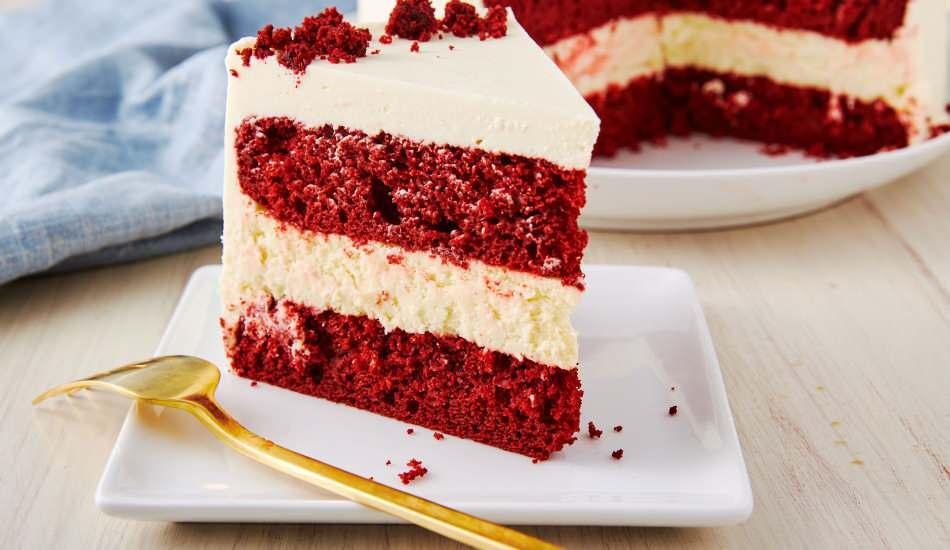 Red velvet cake, also known as velvet dessert in Turkey, is a very famous flavor spread all over the world from the USA. With its soft consistency and eye-catching red color, you can make a very popular red velvet cake at home, especially when it comes to the table during tea hours. So how to make a red velvet cake? What are the tricks of the red velvet cake? Here is the recipe:
Would you like to try something completely different with its look and taste? If you think about it, meet the red velvet cake. Red velvet cake, which started to spread mostly from the USA, is also known as velvet dessert in our country. You can easily prepare this delicacy at home, covered with red cake particles on the outside and filled with cream. We can say that as soon as you bring it to the table, it will collect all the likes on it. "Red velvet cake", which has become popular in America in the last 10 years and has started to be prepared as a wedding cake, is "anthocyanin" (red color) which is found in some amount in cocoa as well as beetroot. Although it gets its red color thanks to buttermilk and buttermilk, most of the original recipes contain red organic food dyes, which are given its color by using foods such as beet roots and mulberry. Let's prepare the red velvet cake recipe together:
RED VELVET CAKE RECIPE:
INGREDIENTS
2 glasses of flour
1 glass of milk
2 eggs
Half a pack of butter
1 glass of granulated sugar
1 tablespoon of cocoa
1 packet of vanilla
1 packet of baking powder
1 teaspoon of food coloring
Juice of half a lemon
For the cream;
4 tablespoons of butter
4 glasses of powdered sugar
Half a pack of cream cheese
1 teaspoon of vanilla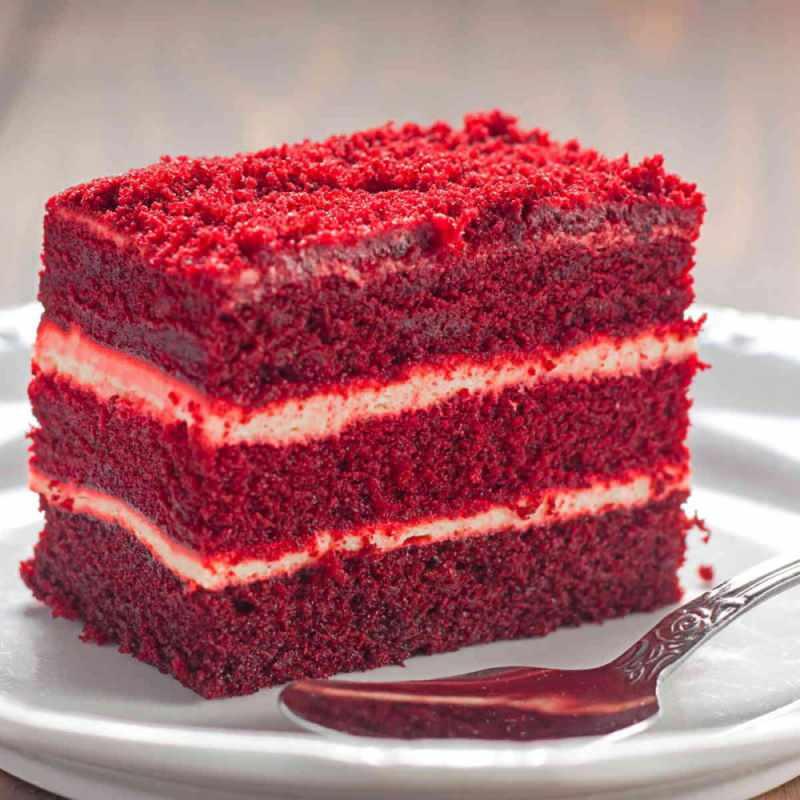 PREPARATION
Mix the butter, egg and powdered sugar well in a bowl.
Then add the other ingredients and mix well with a spatula or wooden spoon.
Spread your cake batter in a round mold and put it in the oven.
For the cream; Beat butter, powdered sugar, cream cheese and vanilla well in a bowl.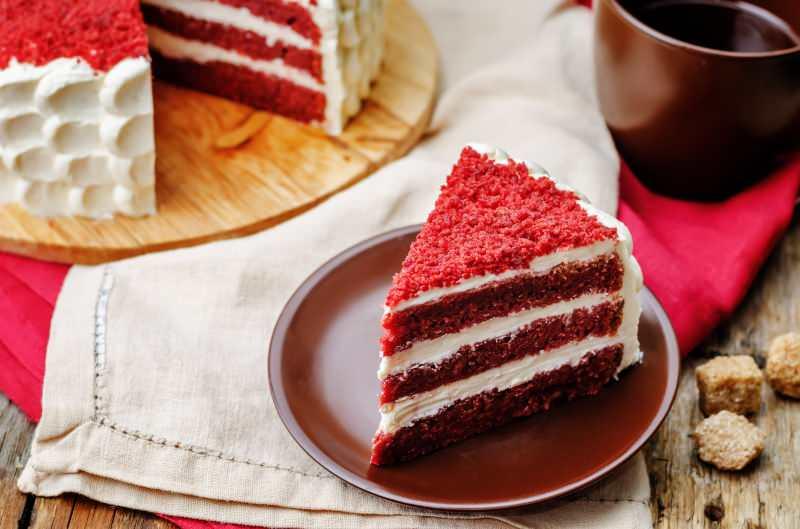 When your cake is baked, take it out of the oven. When it cools down, cut it in half and apply the stuffing in between.
You can serve it after resting in the refrigerator for a few hours.
Bon appetit…