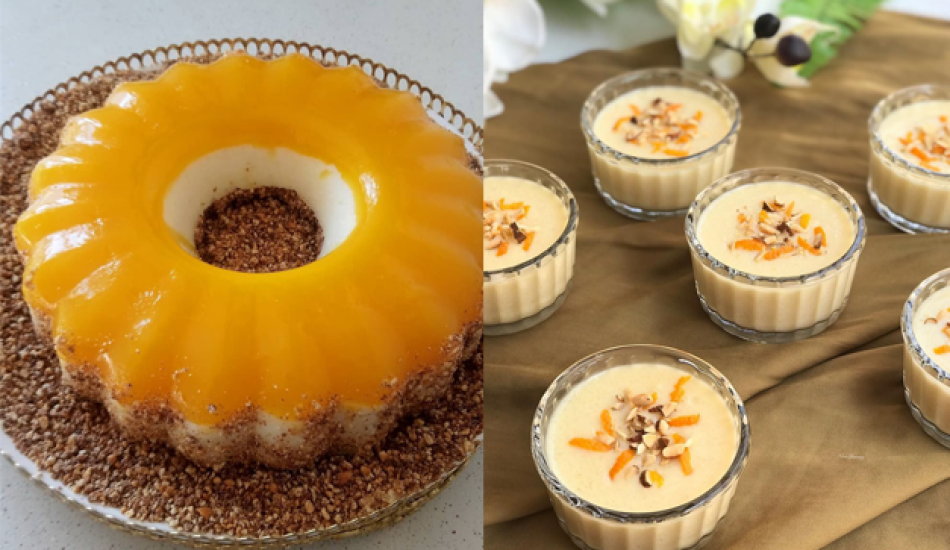 How about adding a new dessert to your recipe book? We share with you the dessert recipe, which is very simple to make, and the taste will remain on the palate. You can prepare the orange semolina dessert, which has even been the subject of recent cooking programs, in just 15 minutes. How Does? Here is the recipe…
CLICK FOR THE VIDEO OF THE NEWS
Semolina dessert is one of the most popular recipes today. Semolina dessert cooked with other additives such as water and milk has been in Turkish cuisine for years. The semolina dessert, which can be cooked with chocolate with cherry, optionally with nuts such as hazelnuts, is a dessert that your children will love. Now we will give you the recipe of semolina dessert with orange, which is very rich in vitamin C. You can easily find the recipe for the orange semolina dessert that you have never tried before, with a very elegant presentation, easy to make, and easy to find recipe from our article.
ORANGE semolina dessert recipe:
INGREDIENTS
3 waters glass of milk
6 tablespoons of semolina
Juice of half an orange
Grated rind of half an orange
2 tablespoons of sugar
1 teaspoon of vanilla
For the top;
Almond and Cinnamon
HOW TO
All the ingredients in a deep pot except sugar sheep.
Mix well until boiling.
When it reaches the consistency of pudding, add sugar and vanilla and cook for a while.
Then set aside to cool. You can serve the slightly warm dessert in cups or in bowls.
Bon appetit…