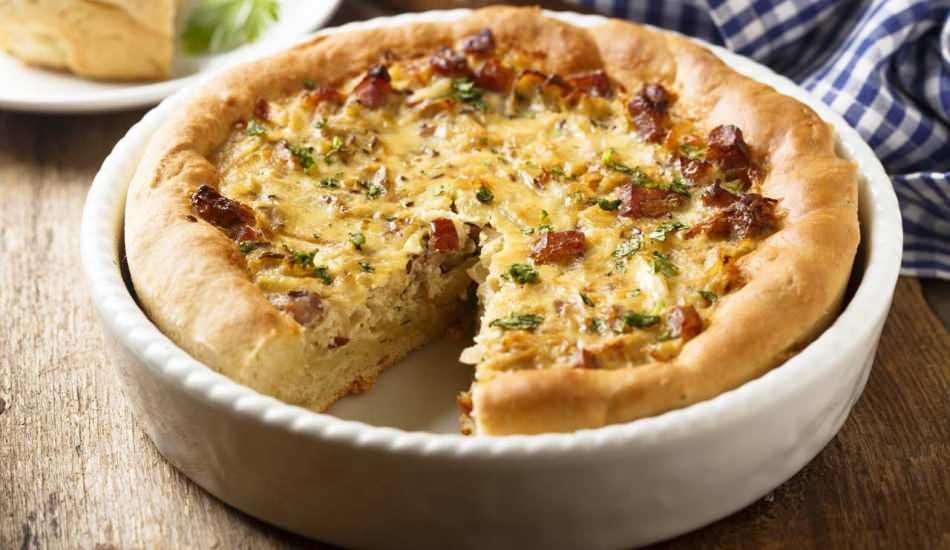 We share with you an exquisite recipe for onion cake, which will surprise you when you first hear it, but will become your favorite flavor when you try it. Onion cake, named after its appearance, is ready to become the number one recipe for tea time. Let's examine how to make onion cake together…
Those looking for different flavors are wondering how to make onion cake. The unique recipe, in which you will find a different flavor in each bite, must be prepared by paying attention to the tricks of the onion cake. Onion cake is a delicious German single-crust onion cake made from steamed onions, chopped bacon, cream and cumin seeds on a leavened dough. Those who haven't tried it before, you can take out the spices you don't like from the onion cake, which can be eaten with tea. The tricks and all the details of the onion cake that we have explained so thoroughly are in our article.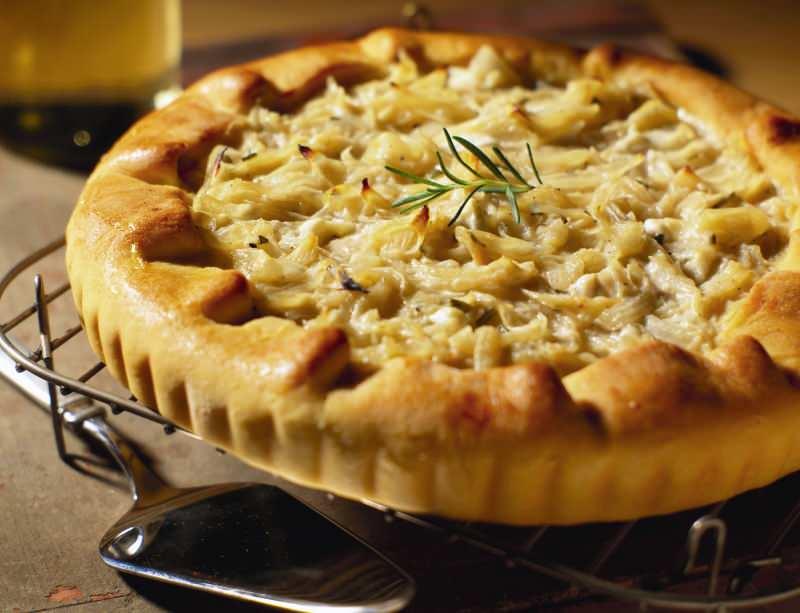 ONION CAKE RECIPE:
INGREDIENTS
For the dough;
2 eggs
3 tablespoons of plain yogurt
1 teaspoon of baking powder
350 grams of flour
200 grams of butter
Half lemon zest
1 pinch of salt
For the stuffing;
4-5 medium onions
4-5 slices of beef or turkey ham
1 bowlful of finely chopped parsley
Salt, pepper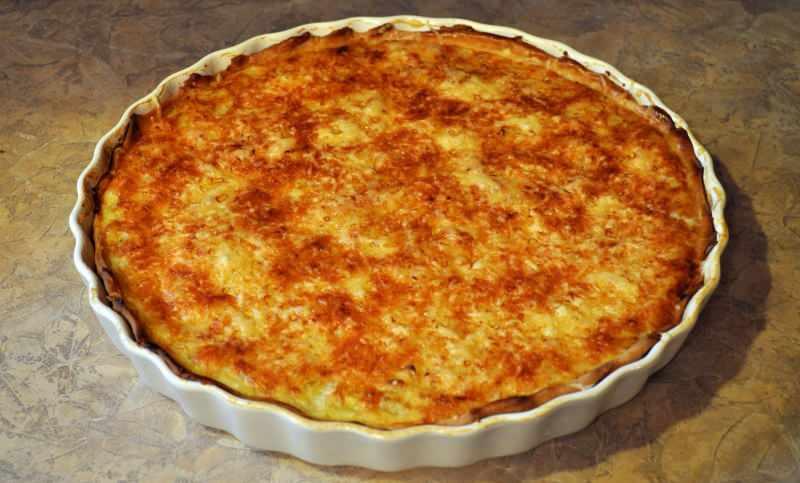 HOW TO
Set aside 1 egg white. 1 whole egg and an egg yolk, 3 tablespoons of yogurt, 200 grams of butter that has come out of the refrigerator and cut into small pieces, whisk well, add salt, baking powder and flour to obtain a dough like a pastry dough.
Let rest for 20 minutes in a cool place. Meanwhile, chop the onions in piyaz and fry them in a teaspoon of butter, stirring constantly, until they turn pink. Onions should only turn pink and never darken.
Add the ham cut into small strips and finely chopped parsley, then add salt and pepper and 1 reserved egg white.
Preheat the oven to 180 degrees. Then 24 cm. Spread a bit more than half into a diameter clamped mold and raise the edges as well.
After placing the onion paste on the dough, open the remaining dough in a round shape on a nylon or oiled paper and cover it on the onion tart.
Close the edges by adding the dough together. Do not rub eggs on the onion cake.
Bake the dough at 180 degrees for about 40 minutes until the top is pink and the bottom is golden brown.
Bon appetit…