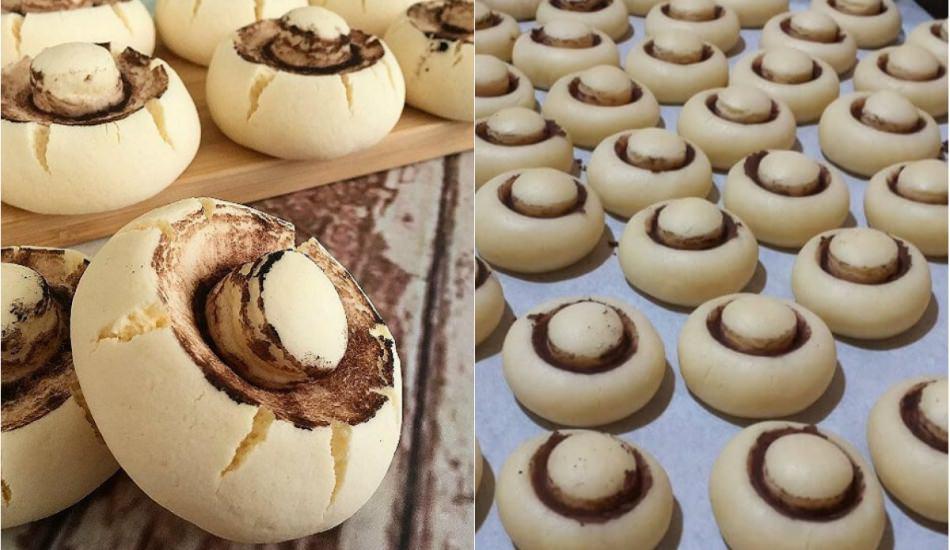 Mushroom cookies, dazzling with their shape and presentation, will be the best snack for golden days or tea times. You can find the recipe for delicious mushroom cookies, which you can easily prepare at home, in our article today. You should definitely try the recipe of the mushroom cookie, which impresses with its consistency and presentation, which melts in your mouth.
You can enjoy the mushroom cookie, which is loved by everyone with its appearance and taste, to your guests at tea time with pleasure. This recipe, which you can prepare with butter or margarine if you want, is cooked in the shape given by the lid or mold, covered with cocoa dipped in the middle. If you are looking for a special flavor for your tea time, our mushroom cookie recipe is for you. You can serve this delicious cookie, named after its mushroom-like appearance, by decorating it with Turkish coffee, and you can show how much you care about appearance as well as taste on your tables. So how to make mushroom cookies?
MUSHROOM COOKIES RECIPE:
INGREDIENTS
1 pack of margarine
2 eggs
1 glass of powdered sugar
400 grams of corn starch
1.5 tea glasses of flour
1 packet of baking powder
1 packet of vanilla
For the top;
2 tablespoons of cocoa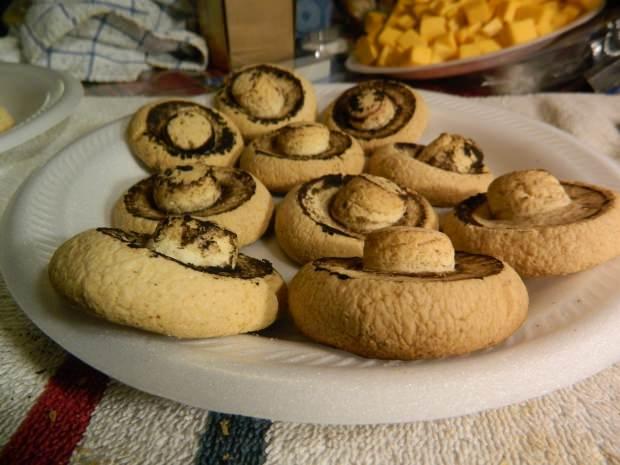 HOW TO
Room temperature Combine margarine, powdered sugar and eggs with a mixer.
Then add starch, vanilla and baking powder and knead by hand.
Add flour in a controlled manner when it has a consistency that will not stick to the hand.
Take walnut-sized pieces from the dough that is ready and roll it out.
Arrange on a greased tray. Put the cocoa in a separate bowl and wet the mouth of the soda bottle. Press the cocoa and then the cookie to give the mushroom shape.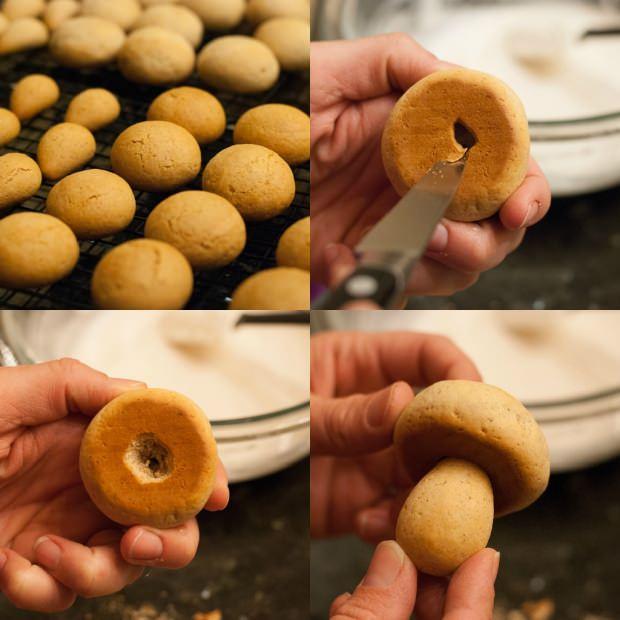 Bake the cookies that are ready for about 15 minutes at 180 degrees.
You can rest and serve the baked cookies.
Bon appetit…