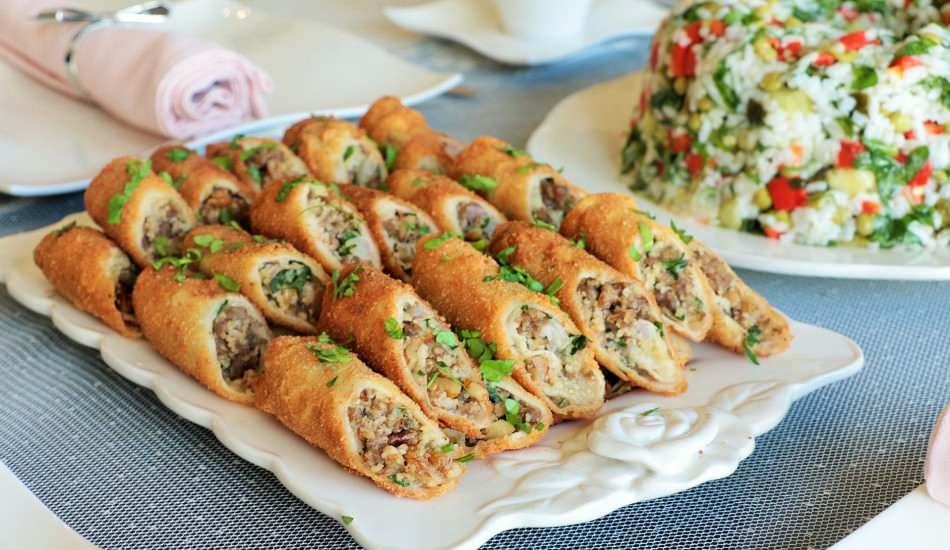 Hunter's pastry, which looks like a paçanga pastry, is a pastry that can be consumed with pleasure not only at tea times, but also in main courses. There are some tricks to pay attention to in the preparation of hunter pastry, which is delicious with ground meat and breadcrumbs and fried. We share with you the hunter's pie recipe, which will follow the minced meat pie. Here is the recipe for easy hunter pie…
If you want to prepare a different type of pastry for weekend breakfasts or for your special guests, hunter pastry is just for you. The preparation of hunter pastry, which will be liked by everyone due to its magnificent filling, is also very simple. While the hunter's pie is cooking, it may scatter and explode. To avoid this, you should wrap it neither too tight nor too loose. After wrapping your pastry, dipping it in egg before dipping it in breadcrumbs also makes the pastry more durable. If you wish, you can fry the hunter pastry in oil, or if you wish, you can bake it in the oven. It will be lighter when baked in the oven. If you are in favor of lightness, it is also an option to make the filling of the pastry with cheese instead of ground beef and bulgur. They last for a long time when you put your pastries in the freezer after wrapping them. However, do not use eggs and breadcrumbs to freeze the pastries. You can do this when you are cooking.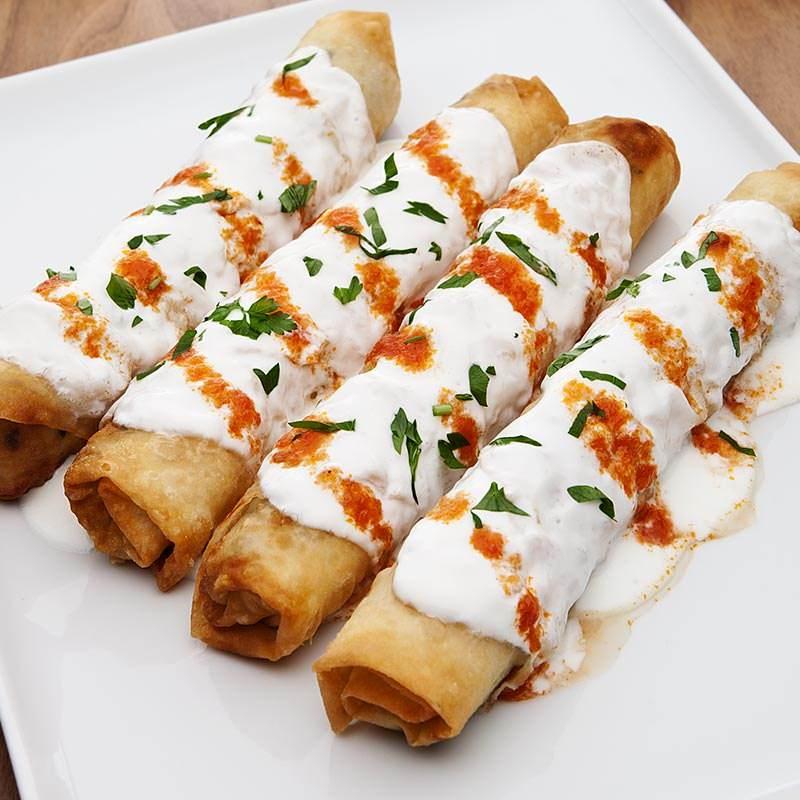 AVCI PASTRY RECIPE:
INGREDIENTS
2 ready-made phyllo dough
3 tablespoons of oil
For the stuffing;
200 grams of medium-fat ground beef
1 medium onion
2 tablespoons of oil
1.5 tablespoons of butter
2 glasses of fine bulgur
1/2 glass of crushed walnuts
1/2 bunch of parsley
1 teaspoon of salt
1 teaspoon of black pepper
For coating and frying the pastries;
2 eggs
1 glass of breadcrumbs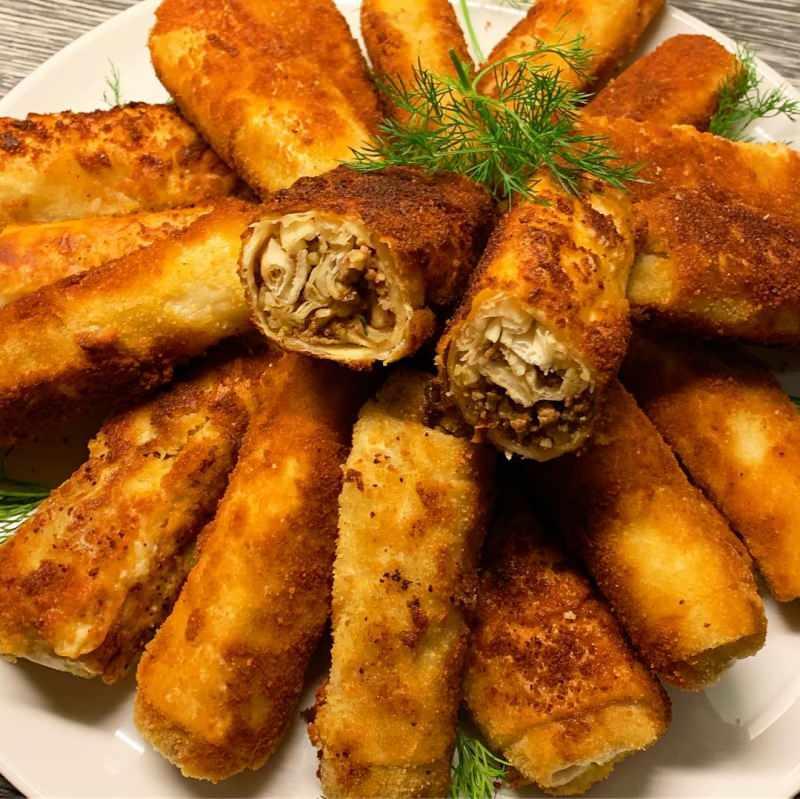 HOW TO
First of all, start by preparing the inner mortar. After roasting the minced meat, divide the phyllo into 4 equal parts.
After lubricating with a brush, add minced meat to the wide part and fold it from the sides first, turn it into a roll and close it.
Beat eggs in a bowl. Take the sifted breadcrumbs on a flat plate. Dip the hunter's fritters you prepared first in scrambled egg and then in breadcrumbs.
Make it hot and fry it by throwing it in. You can serve it hot.
Bon appetit…