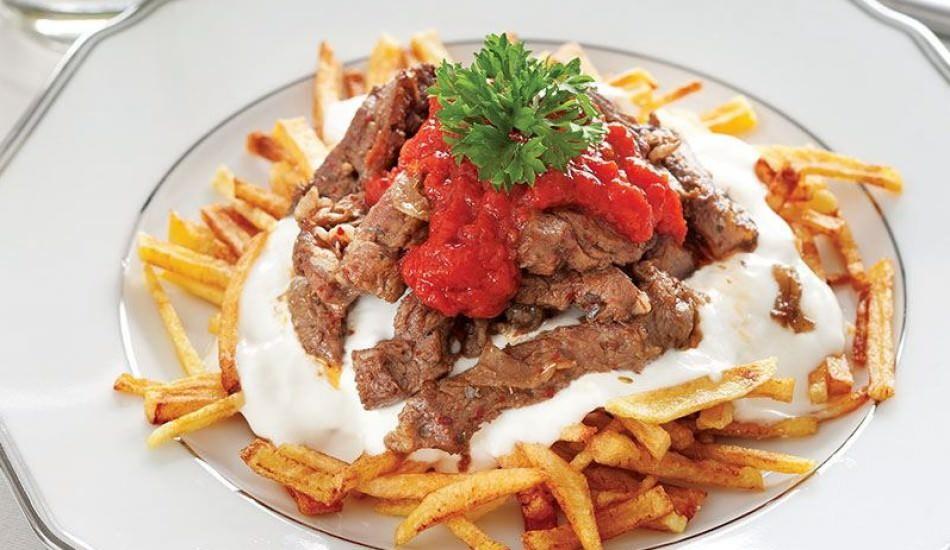 Cracked Kebab, which is made by finely chopped meat meeting with stick potatoes and served with a wonderful sauce, is loved by everyone because it is hearty. We share with you the practical recipe for the cracker kebab, which even looks mouth-watering.
Çökertme kebab is a main dish that is one of the popular flavors of Anatolian cuisine, originally made from lamb, but can now be made with both chicken and beef. Çertme Kebab, which has 635 calories in a serving, is served with fried potatoes, garlic yogurt, tomato sauce and fried tomatoes and green peppers. Çertme Kebab, which is very famous in Bodrum, which is located in the Southwest region of our country, is also known as Bodrum Kebab there. So, how do you make a cracker kebab at home?
You can rest the meat the night before the recipe starts. Thus, it will get a softer consistency.

Rinse the potatoes in plenty of water and soak them in starch. Then you can cook them in hot oil to make them more crispy.

Marinate the sauce you have prepared with meat and leave it for 20 minutes.

Be careful not to use too much fat on the meat you will use. You can clean the oily parts with a knife.

If the meat is still not cooked when its juices have evaporated, you can add water to prevent them from remaining raw.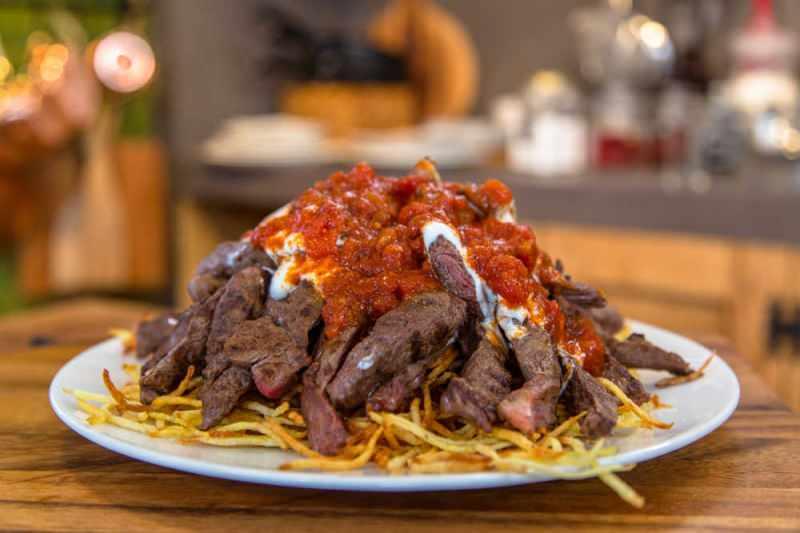 ÇÖKERTME KEBAB RECIPE:
INGREDIENTS
250-300 grams of julienne cut meat
2 tablespoons of oil
2 cloves of garlic
1 teaspoon of salt
Sauce for;
4 full tablespoons of yogurt
2 cloves of garlic
Half a teaspoon of salt (for yogurt)
4 medium potatoes
1 teaspoon of salt (for potatoes)
Oil (for frying)
1 spoon of tomato pepper sauce or tomato paste
1 spoon of oil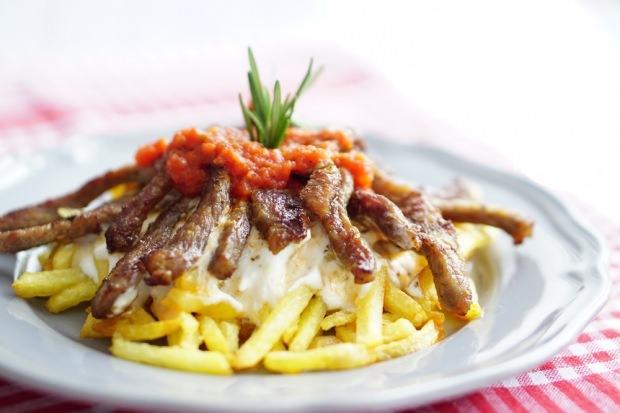 HOW TO WORK
Put the chopped meat in a pressure cooker and fry it on high heat until it dries up.
Then add garlic, oil and water and close the lid.
In the meantime, finely chop the potatoes and salt them. Cook well in hot oil.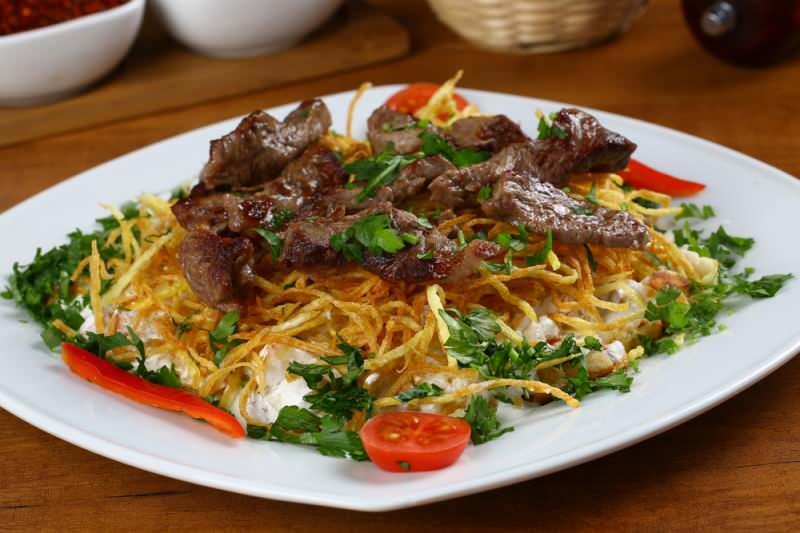 Take the potatoes on a serving plate and add the whipped yogurt and tomato paste cooked in the pan.
Put the meat that absorbs the water and is cooked on it. You can serve it with thyme and parsley.
Bon appetit…
1 HOW MANY CALORIES IN A PORTION KEBAB?
A serving of cracker kebab prepared with standard ingredients is approximately 155 calories. Known as a potassium store, you can consume this recipe in moderation.