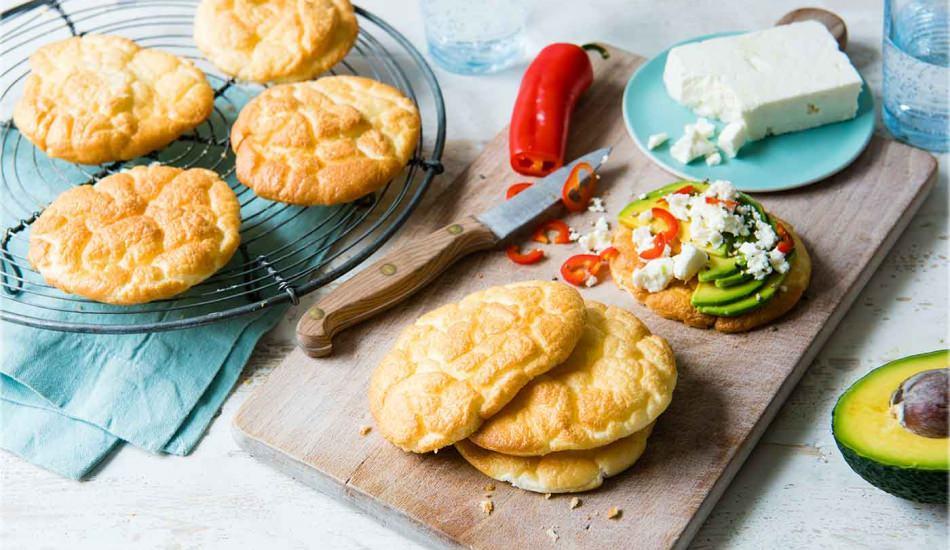 Eating too many calories at weekend breakfasts has become a nightmare for women. There are no carbohydrates in this recipe we prepared. You will also like the recipe for cloud bread, which you can prepare practically without waiting, as it does not contain flour and yeast. Here is the practical cloud bread recipe…
This recipe, which we can translate as cloud bread, is literally a Gen-Z trend. The 'Cloud Bread' recipe video, started by 20-year-old UC Berkeley student Abigail Hwang-Nable, is among the most watched videos on TikTok. With almost 21 million views now, this recipe may be the most popular dish of recent weeks. The taste that melts in your mouth, and the delicious jams you will put on it will be a wonderful pair, cloud breads are among the recipes that will be liked by those who do not want to eat bread at the same time. Cloud bread, which is very easy to make and cooked without adding any oil, will go very well with hot hot tea.
PRACTICAL CLOUD BREAD RECIPE:
INGREDIENTS
3 pcs egg
3 tablespoons Labneh cheese
1 teaspoon baking powder
On request;
poppy or grated mozzarella
HOW TO
Before starting the recipe, make sure that the ingredients are in the room. Make sure it's warm. Then separate the yolk and white of the eggs.
Beat egg white and baking powder until creamy. Then add the egg yolk and labneh cheese and mix.
Mix the two mixtures with a spatula and distribute them with a spoon into the baking tray lined with greaseproof paper.
Bake in a preheated oven at 180 degrees until golden brown.
Bon appetit…