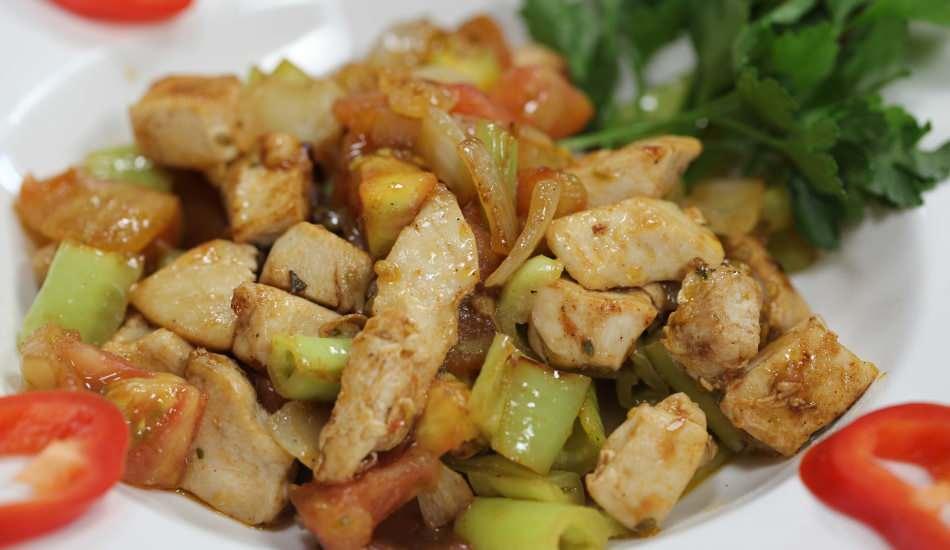 Among the recipes prepared with chicken, the most frequently made sauté is the kind that makes you eat it spoon by spoon. If you want to prepare a delicious dinner with a warm bread, you can check our practical chicken saute recipe. Let's take a look at the recipe for chicken sauté together, which is worthy of the invitation table, in this content that we can find together with the tips:
You can also make the delicious chicken sauté recipe, which can be prepared in a short time, in a practical way, at dinner. Chicken sauté, which your children will also love, will come to your tables frequently. This dish, which is among the first choices of chicken lovers, is the main dish that you can serve with peace of mind on your special days as well as in your daily life. You can serve chicken with sauteed chicken, rice and yogurt as a low-calorie, healthy and practical option. Step by step chicken saute recipe in our today's article.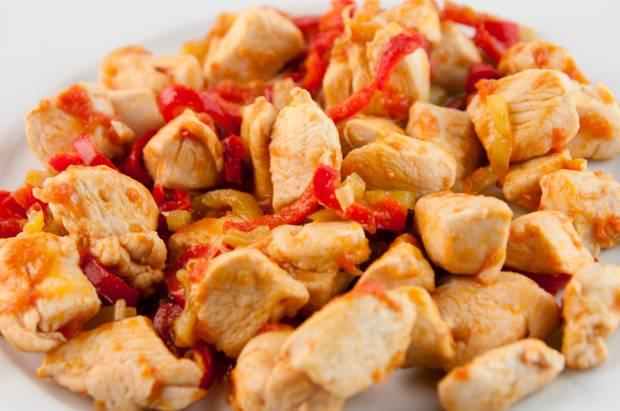 CHICKEN SATE RECIPE:
INGREDIENTS
2 tablespoons of oil
300 grams of chicken
1 onion
1 green pepper
Half a red pepper
1 teaspoon of red pepper flakes
1 tea spoon of dried mint
1 teaspoon of salt
1 chopped tomato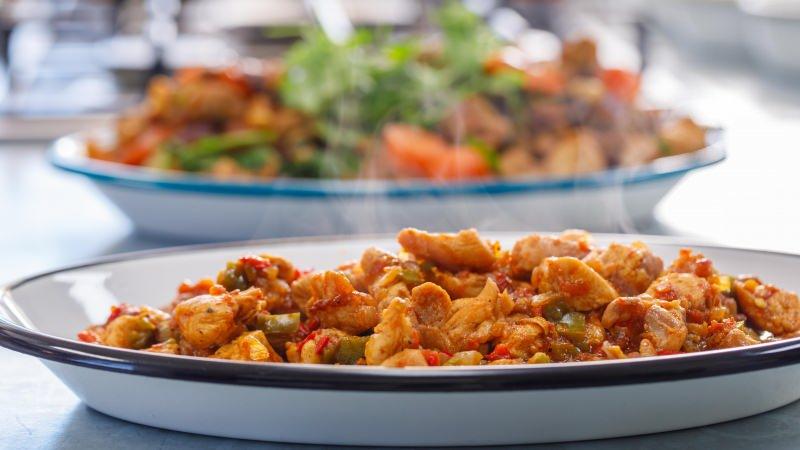 HOW TO
Take the oil and the diced chickens in a non-flammable and non-stick frying pan.
Add onions, peppers and tomatoes on the stove on high heat and mix well.
After draining a little water, transfer the spices inside.
You can serve hot when it is well cooked.
Bon appetit…