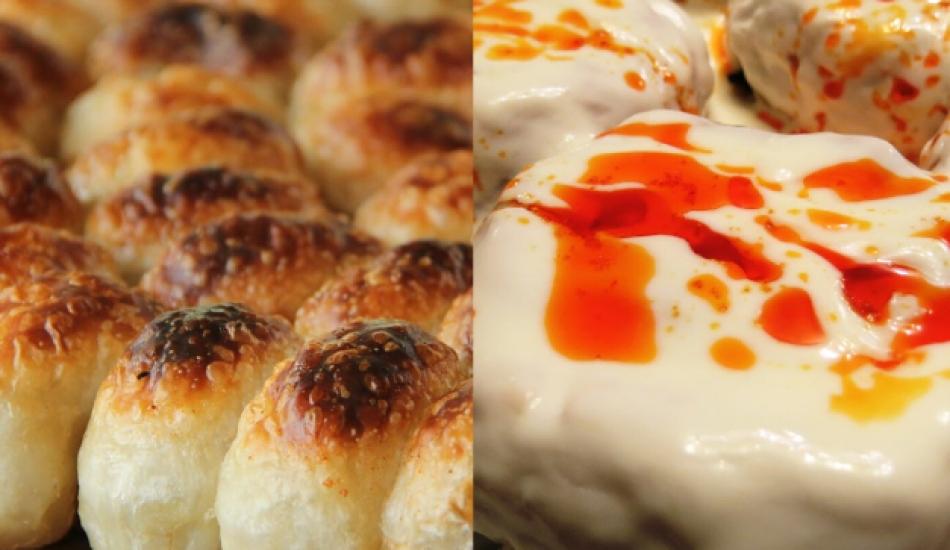 A new one has been added to the Bosnian flavors, which have an important place in Turkish cuisine. Bosnian ravioli is the name of the delicious recipe that Bosnians eat as ravioli, although it is now sold as ravioli in pastry shops. We have researched how to make Bosnian ravioli at home for you. You can find the delicious Bosnian ravioli recipe we bought in Arda's Cuisine in the details of our news.
We have searched for you the practical and easy recipe of Bosnian ravioli, which will rival the Bosnian pastry, which has been known for years as delicious but equally troublesome. Bosnian ravioli, which is made by stacking the oiled dough on top of each other and then rolling it back into a large and thin layer of dough, requires effort. However, this delicious recipe is filled with minced meat stuffing. We offer you the homemade recipe of Bosnian ravioli, which is mouth-watering even with its appearance. Here is the delicious Bosnian ravioli recipe that can be an alternative for those who like to try different flavors…
Be careful not to prepare the ravioli too small. In this way, you can get a more filling ravioli.

Bosnian ravioli can be eaten immediately after it comes out of the oven, or it can be prepared by adding broth or buttered water after it comes out of the oven and turning it on the stove until it is brewed.

A variety of flavors can also be provided with yoghurt with garlic drizzled on top and spices burned in butter for service.
BOTTOM DRAGON RECIPE:
INGREDIENTS
For ravioli dough;
2,5 glasses of flour
1 tablespoon of olive oil
1 glass of warm water
1 teaspoon of salt
For the stuffing with minced meat ;
300 grams medium fat ground beef
1 medium onion
1/2 teaspoon salt
1/2 teaspoon black pepper
1/2 teaspoon paprika
1/2 teaspoon mint
To grease the dough layers;
1/2 cup of sunflower oil
For serving;
2 glasses of yogurt
2 tablespoons of sunflower oil
1 teaspoon of ground red pepper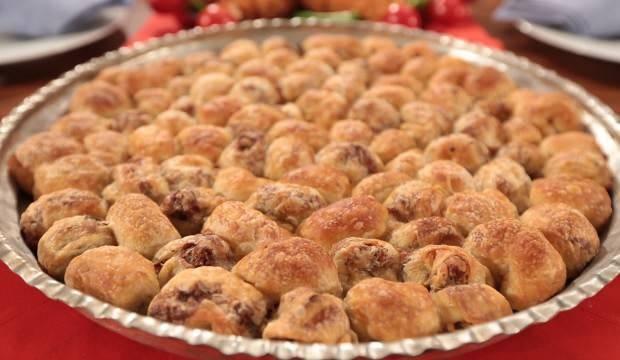 PREPARATION
First of all, start making the ravioli from the dough. Sift the flour that you will put in the dough of the ravioli. Then open the middle of the flour with your hands like a pool. Pour olive oil and warm water into the hollow part in the middle.
Knead the dough to a smooth consistency. Cover it with cling film and leave it in the refrigerator for 30 minutes to rest.
While the dough is resting, you can prepare the stuffing for the ravioli.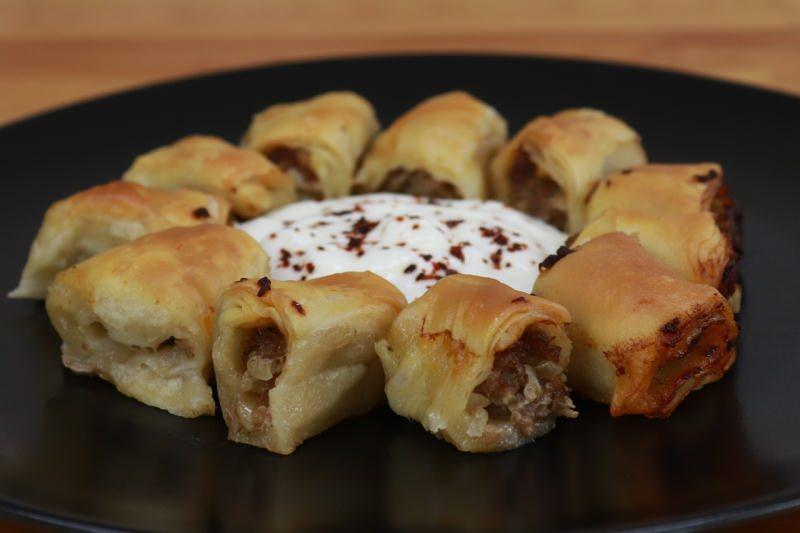 Add chopped onions, ground meat and spices in a bowl and mix well.
Take the rested dough out of the cupboard, divide it into egg-sized balls and lightly flour it and roll it out thinly with the help of a rolling pin. Apply sunflower oil on it.
Chop the rolled dough into small pieces. Then put the minced meat in the phyllo dough and close it with your hand in a square shape.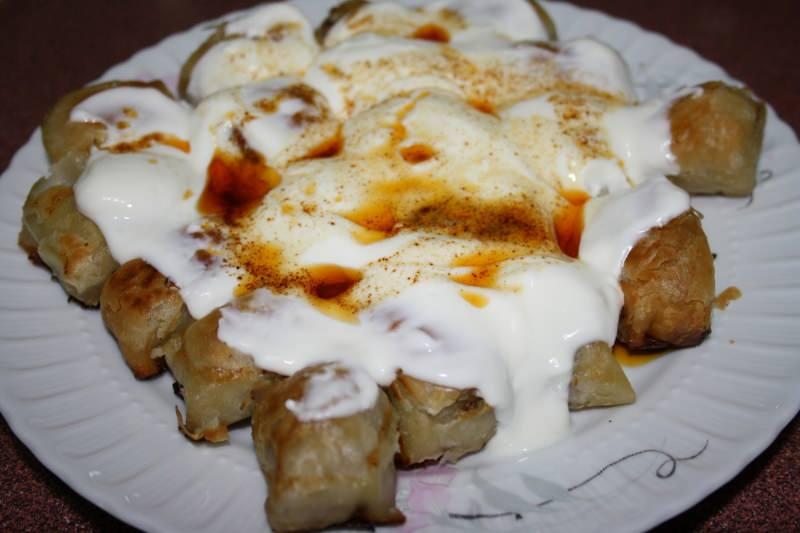 Lightly grease the tray where you will cook the ravioli. Arrange the dough you prepared carefully on the tray so that there are no spaces.
You can serve the ravioli, which is cooked in a preheated 200 degree oven for 40 minutes, with chili pepper and yoghurt with mint.
Bon appetit…