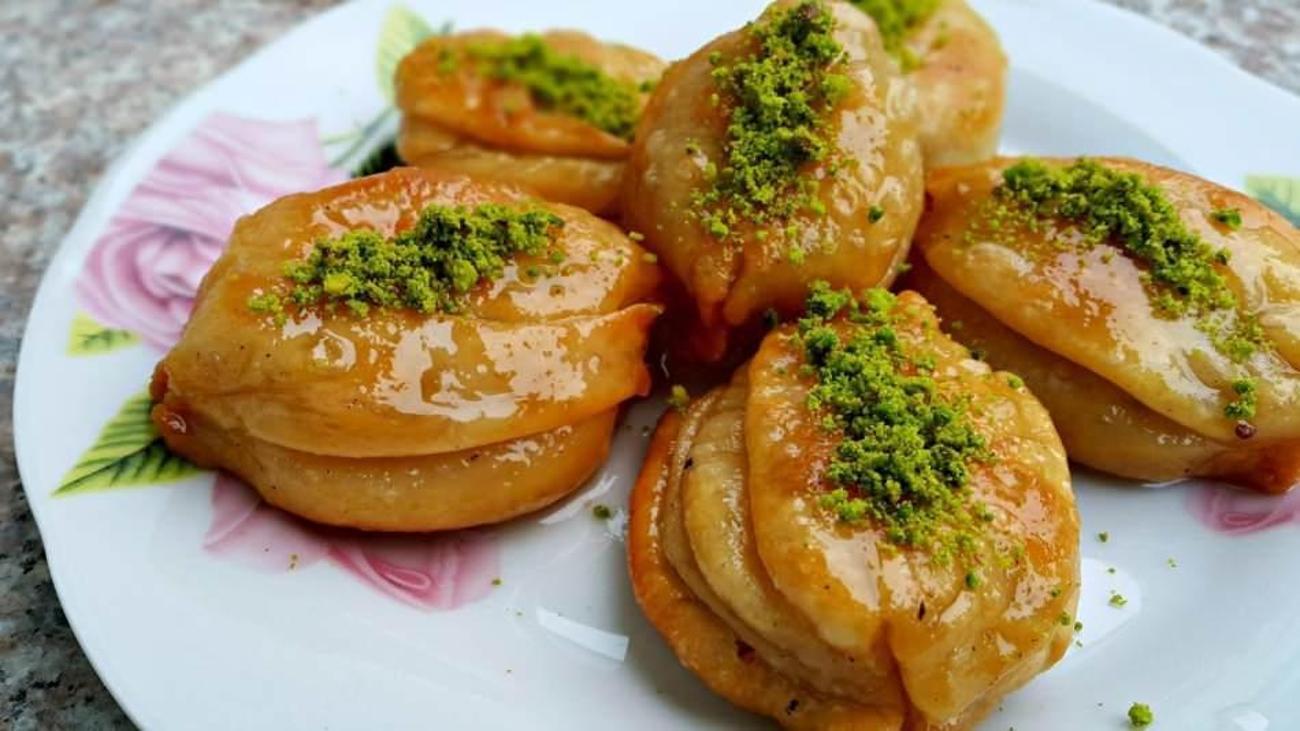 Karakuş dessert, which is among the delicious desserts of Adana cuisine, has become a trend. The walnut mixture in this dessert, which will keep its taste on your palate, will give you a feast of taste. We have searched for you how to make a blackbird and where to find a blackbird dessert. Here are the answers to all your questions…
CLICK FOR THE VIDEO OF THE NEWS WATCH
If you want to prepare an elegant and easy-to-make dessert for your guests, you can taste the blackbird dessert. you can try. You won't be able to say ' ' to the blackbird dessert, which is filled with walnuts, decorated with pistachios and thoroughly soaked in syrup. The recipe for the blackbird dessert, which is similar in shape to the wings of a bird, came up again after the program. With its crispy texture and sherbet that cheers the mouth, the recipe for the blackbird dessert has taken its place among the most curious details. So, how is the blackbird dessert that is so curious? What are the tricks?
Nermin's Delicious Kitchen, the popular program of Kanal 7 screens, features practical recipes, delicious meals and stylish presentations. While the program turns cooking into a pleasure, Nermin Öztürk gives the secrets of practical and delicious meals. This time in the program, he talked about the making of the blackbird dessert.
KARAKEI DESSERT RECIPE:
INGREDIENTS
For the dough;
4 glasses of flour
4 tablespoons of yogurt
1 egg
2 teaspoons of salt
4 tablespoons of oil
for;
1 glass of walnuts
Cinnamon and granulated sugar
For sherbet;
2 glasses of water
2 glasses of sugar
Lemon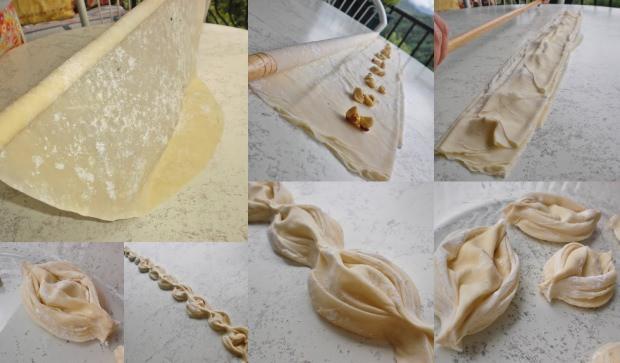 making blackbird dessert
PREPARATION
In a large bowl, knead the dough ingredients until homogeneous. Cover and wait for 45 minutes.
Divide the rested dough into two pieces. Then open both thinly. After opening it, fold it from both ends and add the walnut mortar into it.
Make a thin long dough after folding the remaining dough on it.
After shrinking the dough as in the figure, divide it into pieces.
After doing the same for the whole dough, fry it in hot oil.
Pour the previously prepared cold syrup over the fried dough.
You can serve it after you pull it well.
Bon appetit…