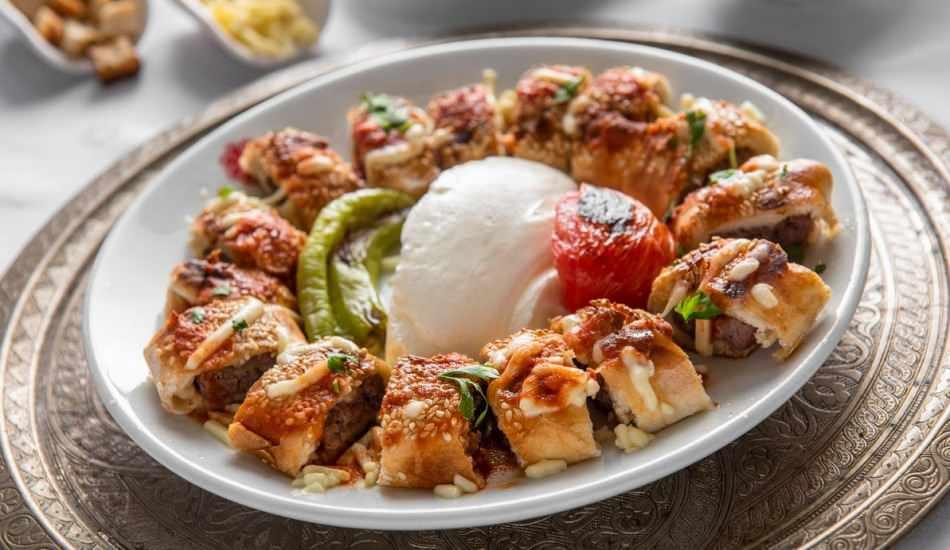 Beyti kebab, which is insatiable with its yogurt and tomato paste sauce, is one of the flavors of Southeastern Anatolia. You can prepare this unique flavor at home and serve it to your guests. How to make Beyti Kebab? Here are its ingredients, recipe and preparation…
Beyti Kebap, which brings together the pastry and meat that we can't give up as a nation, must not have spent much effort to reach our tables. As it is easily prepared from lavash bread, you can make it easier with tortilla bread or yufka sold in the markets. We are writing the recipe of our beautiful Beyti Kebab here, enjoy it in advance. How to make kebab, one of the indispensable tastes of Turkish cuisine, and Beyti kebab, which cheers our stomach with its deliciousness? What are the tricks of Beyti kebab dish? Here are all the curious details in our news…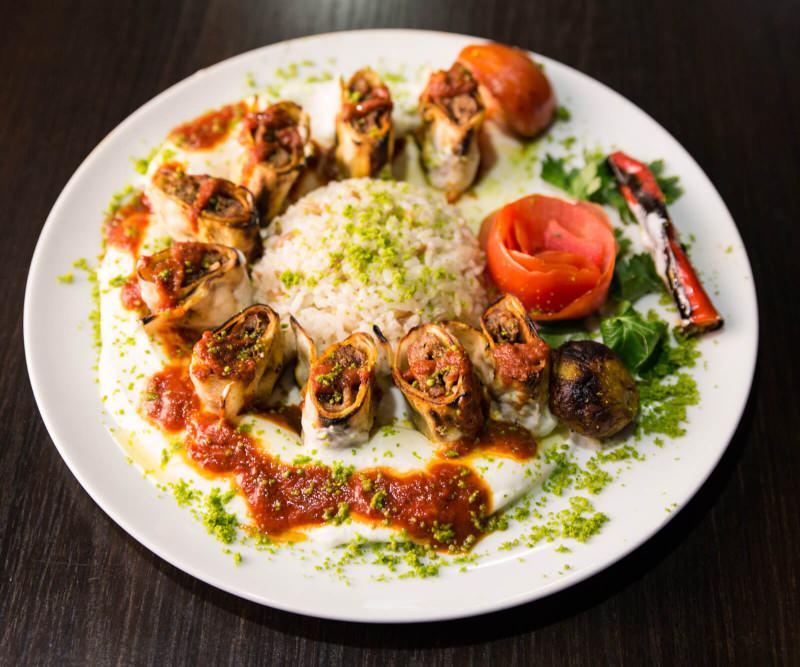 TIPS OF BEYTİ KEBAB
If you use warm water while kneading the dough, you will shorten the fermentation time, especially in winter.

Using warm water will shorten the fermentation process, especially in winter. For instant yeast, there is no need for activation time as in fresh yeast and dry yeast. For this reason, you can add it directly to the dough.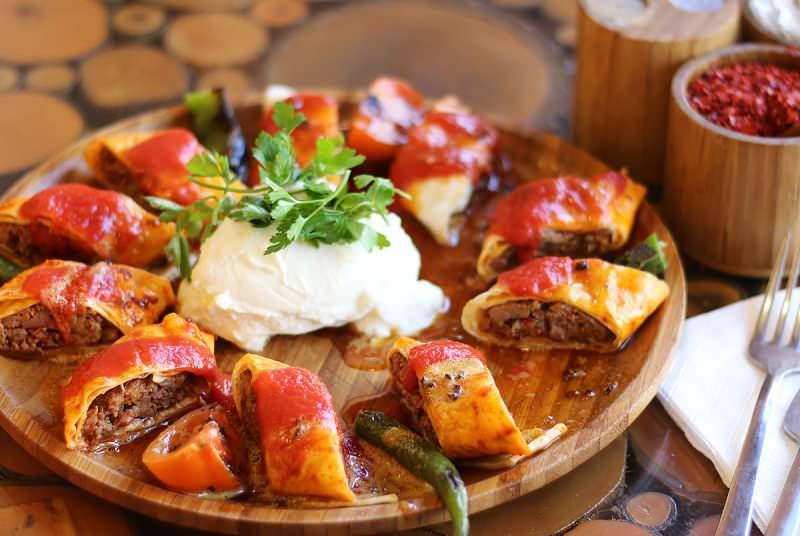 BEYTİ KEBAB RECIPE:
INGREDIENTS
1 kg ground lamb
1 onion
1 teaspoon salt
1 teaspoon red pepper flakes
1 teaspoon cumin
1 teaspoon black pepper
3 tablespoons of olive oil
3 phyllo
3 eggplants
For the sauce;
1 bottle of mineral water
1 coffee cup of olive oil
For tomato sauce;
1 tablespoon of butter
1 tablespoon of pepper paste
1 teaspoon of hot pepper paste
1 glass of grated tomatoes
1 glass of tomato juice
2 Garlic Cloves (Grated)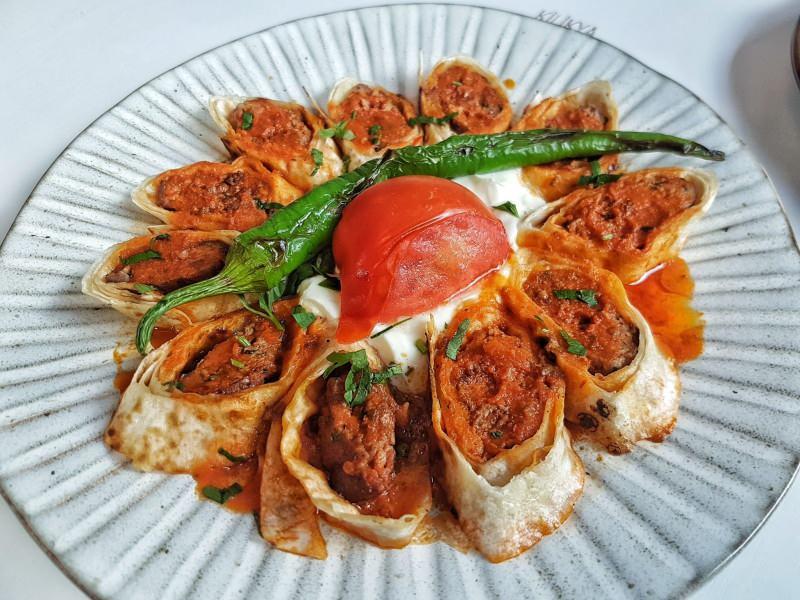 PREPARATION
Take the minced meat into the mixing bowl. Add the grated onion, salt and seasoning to it. Knead well for about 15 minutes.
Cover the meatball dough and let it rest in the refrigerator to make other preparations. Thinly slice the eggplants lengthwise, oil both sides and fry them on the grill of the toaster.
For the sauce, mix mineral water and olive oil in a bowl. Lay one of the phyllo on the counter. Apply the sauce you prepared on it with the help of a brush.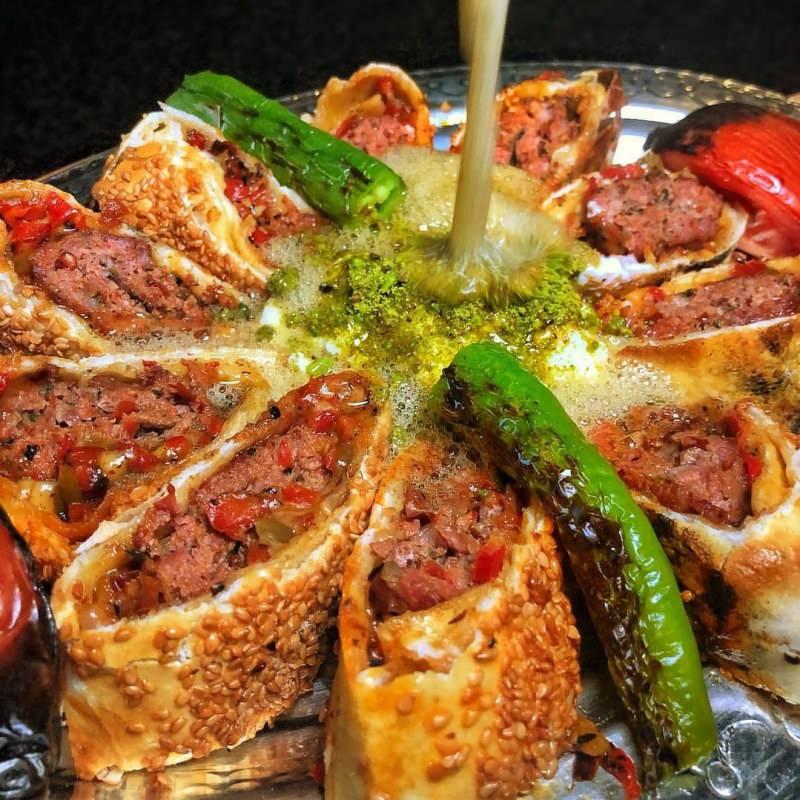 Fold three finger widths from three sides of the dough towards the middle. Lubricate the folded sections in the same way.
Arrange the eggplants side by side, perpendicular to the edge of the folded part (like piano keys). Make a long roll (two fingers wide) from the minced meat you prepared on the eggplants.
Cut the entire roll at three finger heights to form round slices. Prepare the remaining two phyllo in the same way. Line a greaseproof paper in a heatproof baking dish.
Place the rolls you prepared on it vertically (with the minced meat visible from inside). Drizzle 2-3 tablespoons of olive oil over it. Bake the phyllo in the oven at 190 degrees until golden brown.
Meanwhile, prepare your sauce. Melt the butter, add the tomato paste, tomato juice and grated tomatoes. After 10 minutes, add the finely chopped garlic. Cook until the sauce thickens.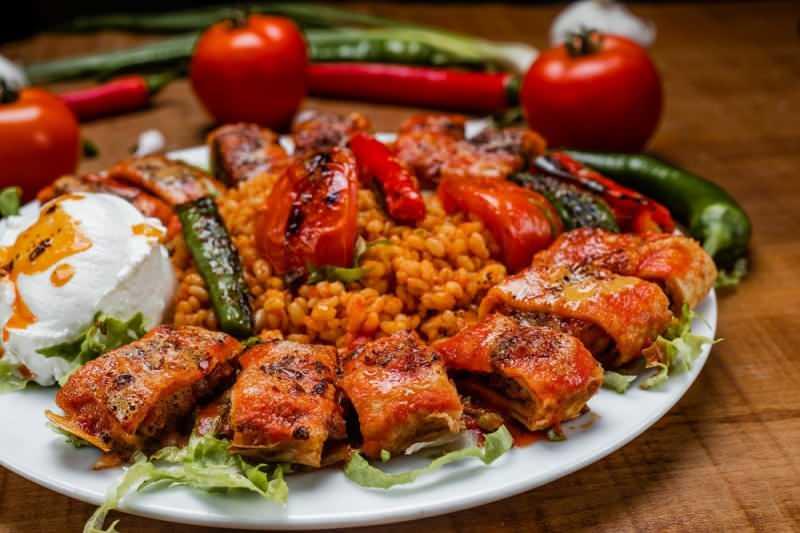 Pour the tomato sauce you prepared without waiting to fill the gaps on the couplets you took out of the oven.
Return to hot oven. Remove from oven after 10 minutes. Serve hot with whipped yoghurt.
Bon appetit…