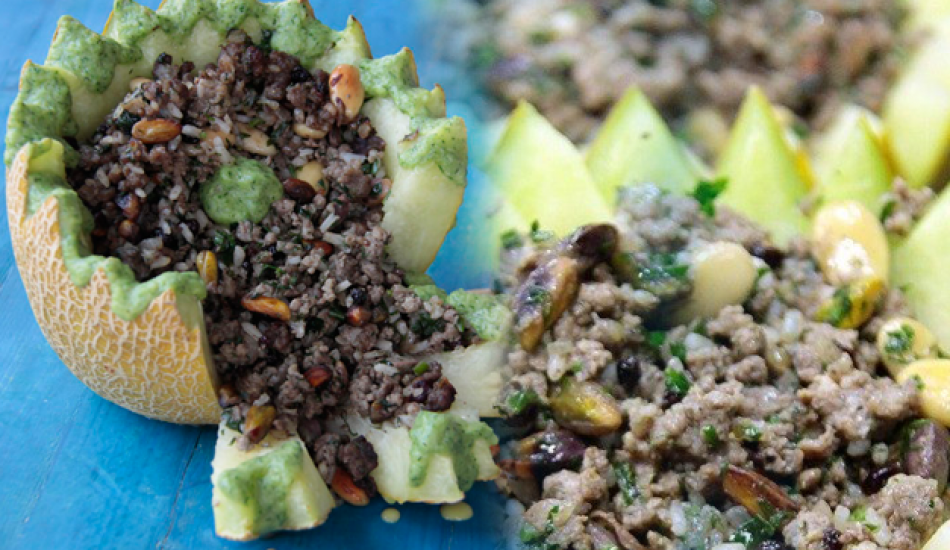 We are here with another recipe that is frequently cooked in the Ottoman Palace cuisine. We share with you the recipe of stuffed melon, which is especially enjoyed by the Sultans, and which is not missing from the Ramadan tables. Here is the recipe for stuffed melon:
Although stuffed melon is not a common dish in today's Turkish cuisine, it is like many fruity dishes and stuffing. Stuffed melon, which has an important place in the 15th and 16th century Ottoman palace cuisine, is a magnificent dish served at the circumcision wedding of Shah Cihangir and Beyazıt, sons of Suleiman the Magnificent, made in the second half of November 1539. It is also an indication that sweet and salty are used together in Ottoman cuisine. The melon is cut in half, the seeds are removed, and the inside of it is emptied with a spoon; It is stuffed with roasted lamb meat, ground in armor, flavored with various spices, and stuffed with almonds, currants and stuffed pistachios and then baked. You can look at the details of our article to cook this delicious taste at home.
Stuffed Melon RECIPE:
INGREDIENTS
1 medium long winter melon
For melon sauce:
1 tablespoon of butter
1 pinch of dill
1 pinch of parsley
1 cup of hot water
For the stuffing;
2 small onions
1 tablespoon of butter
1 coffee cup of almonds, pistachios, currants
450 grams ground beef
1 coffee cup of baldo rice
1 pinch of dill parsley
Half a teaspoon of salt, black pepper, ground coriander, allspice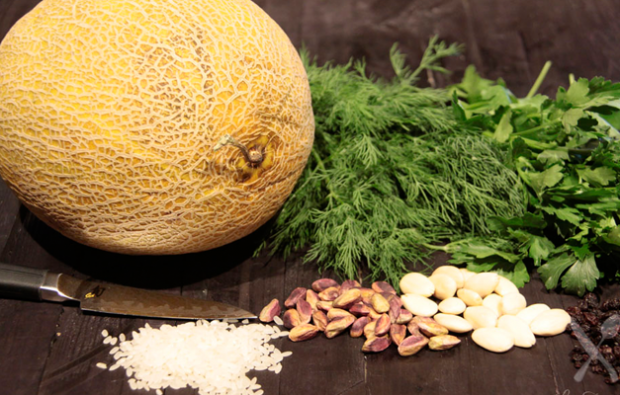 HOW TO WORK
First of all, you can start by preparing the inner mortar. Wash the rice, boil it in salted water and set aside.
Melt the butter in a pan and fry the piyazlık onions until they turn pink.
Then add the minced meat and remaining ingredients and continue roasting. After frying for 5 minutes, add the rice to the mixture and turn it for 2-3 minutes.
Remove the tops of the melon and empty the insides with the help of a spoon, not very thinly.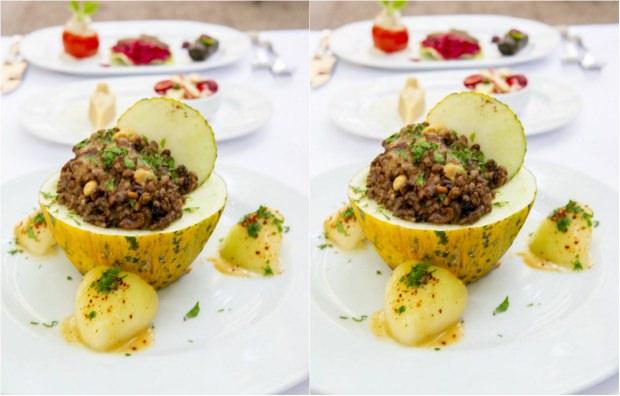 Fill the stuffing in the middle of the melons. Bake in the oven at 200 degrees for 15 minutes.
Put the butter in a separate pan and sauté the pieces that come out of the melons. Add parsley and paprika.
You can serve the melon mixture you have prepared by putting it next to the stuffing.
Bon appetit…