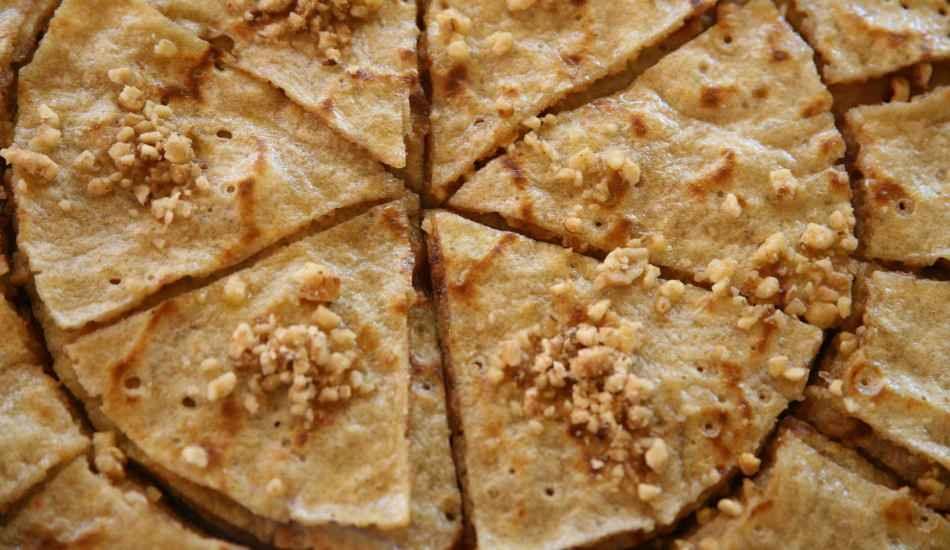 We continue to bring different desserts to your tables. We have searched for you how to make stone bread, which is one of the most delicious recipes of Elazig cuisine. Here is the stone bread recipe that will add a new taste to your tables…
Stone bread, which was made to serve to crowded tables and guests in the past, is a delicious dessert from the Elazig region. The presentation of this practical dessert recipe, which looks like pancake dough, will turn the tables into a feast. Thin-baked dough meets with crushed walnuts or hazelnuts, creating an insatiable flavor. Stone bread, which is a very easy and practical dessert, can be easily made with a few basic ingredients at home. Stone bread served with cream if desired, if you want to make a different syrup dessert recipe for your tables, this recipe is just the taste you are looking for! So how is stone bread made?
STONE BREAD RECIPE:
INGREDIENTS
2 cups milk
3 glasses of water
3 tablespoons of yogurt
1 tea glass of baking soda
2.5 glasses of flour
For sherbet;
3 glasses of water
3 glasses of sugar
3 drops of lemon juice
For snacks;
1.5 cups of ground walnut kernel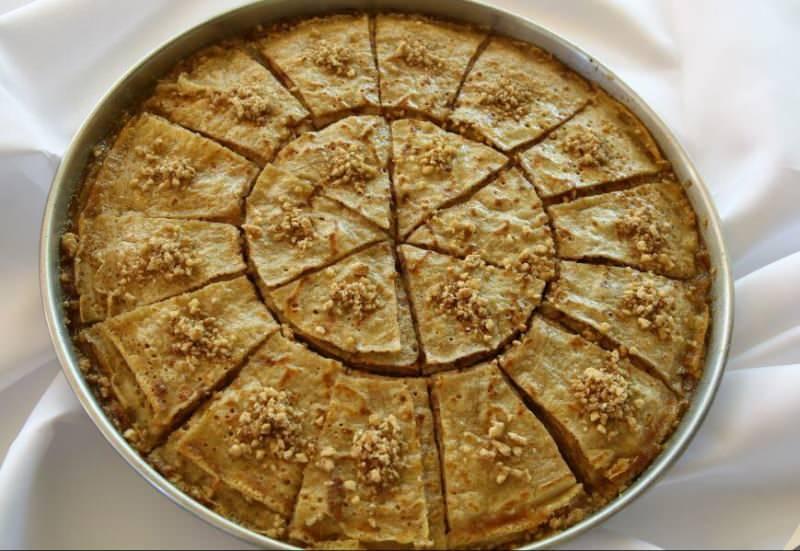 HOW TO
Start the dessert by making the syrup first. Mix sugar and water until dissolved. After adding lemon juice to it, boil it for 10 minutes on low heat.
Then, mix the dough ingredients in a deep bowl until they reach a homogeneous consistency. Make sure the mixture has the consistency of pancakes.
Take the mixture with a ladle and cook it in a heated pan, front to back. Then place it on the tray. Pour the syrup by placing the walnuts between the pancakes you have placed.
Repeat the process until all the crepes are finished.
You can serve it by dividing 8 slices into equal parts by putting crushed walnuts on it at the end.
Bon appetit…