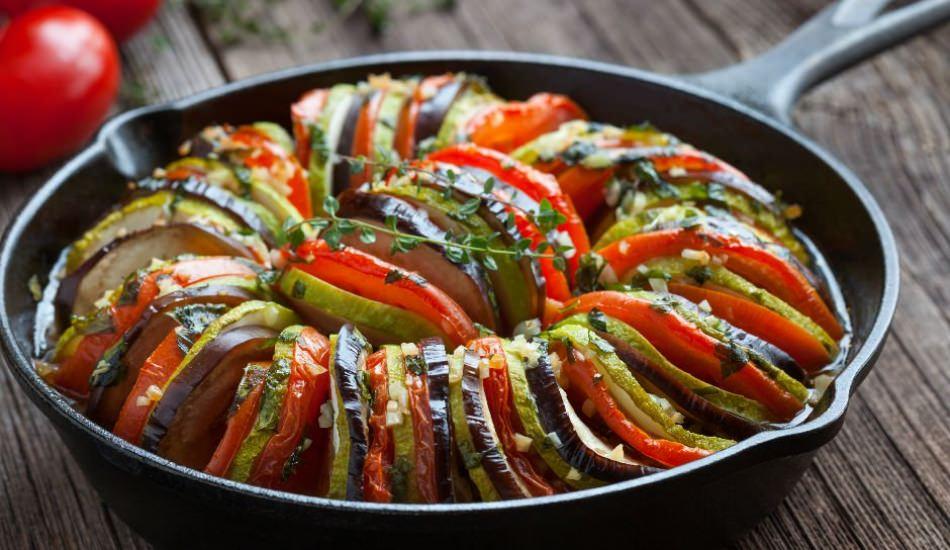 You can prepare the Ratatouille recipe, one of the French delicacies, for dinner. This dish, which is made of boiled vegetables, is almost indispensable for the French. How to make Ratatouille that looks great and what are the tricks? If you are curious, you can check our article.
Named after one of the famous movies, Ratatouille, this delicious recipe consists of fresh vegetables meeting with plenty of olive oil. You can quickly prepare this recipe for dinner, which is also served by adding tomato sauce or cheese on it. Located in the Provence region of France and originating from Marseille, the central city of the region, this very light and useful meal is actually a vegetarian dish. Although its name is not known, it is very good with meat dishes because it is light. As with every dish, there are tricks in the preparation of Ratatouille. Finely chopping the vegetables and arranging them colorfully like donino stones in a round pan…
RATATOUİLLE RECIPE:
INGREDIENTS
2 medium zucchini
2 medium eggplants
2 tomatoes
1 tea glass of olive oil
2 cloves of garlic
1 teaspoon salt
1 teaspoon black pepper
1 teaspoon thyme
3 sprigs of fresh rosemary
For the topping;
1/2 tea glass of olive oil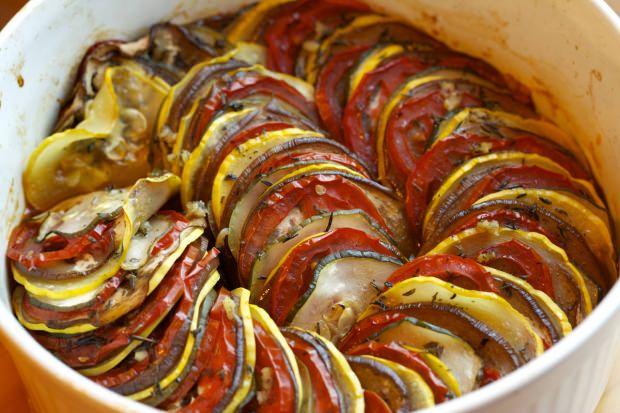 HOW TO
Eggplants Finely chop in rounds along with their skins.
Soak in salt water for 10 minutes. Then finely chop the zucchini.
Chop the tomatoes to the same size. Put all the vegetables in a bowl. Add olive oil, salt and spices to them.
Arrange the vegetables you have prepared neatly in a cast iron pan.
Drizzle oil on it. Bake in a preheated 190 degree oven for 30 minutes.
You can serve it hot.
Bon appetit…