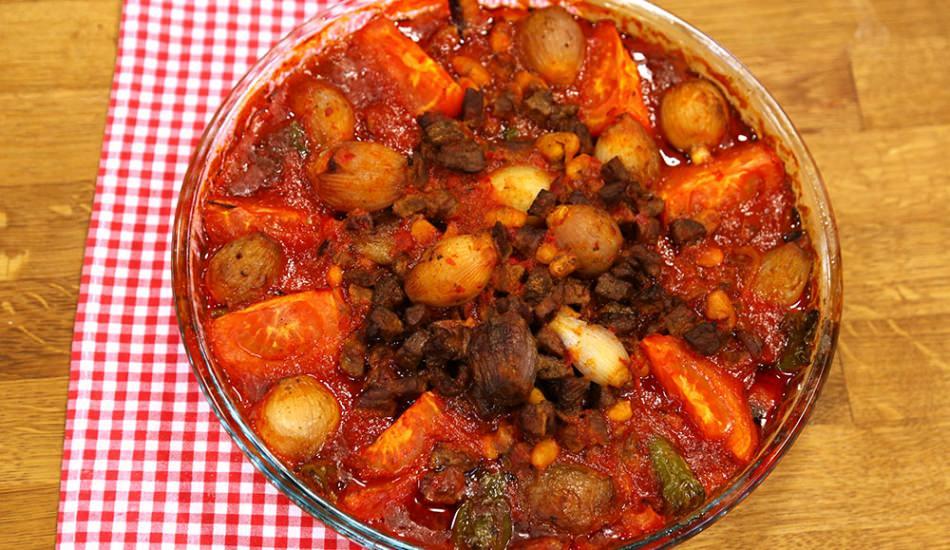 The best part of Ramadan is to gather together and meet at crowded tables. We have a delicious recipe for you to spend an enjoyable and satisfying evening. We share with you the recipe of Ramadan kebab, which has been made for centuries. The recipe for Ramadan kebab, which is both delicious and practical, is in the details of our news.
Kebab is the name given to meat dishes that are grilled on oak charcoal or cooked in a wood oven. Although most of these dishes are grilled, juicy dishes such as tas kebab are also called kebabs. Kebab, which has many varieties in our country, comes to the tables with a special recipe in Ramadan. You should definitely cook the Ramadan kebab, which smells like it will suit the iftar tables. This very delicious and satisfying kebab, which you can serve to your guests with an elegant presentation, is a recipe that anyone can make with its practical preparation. Meat lovers will love Ramadan kebab, which will make you forget all the kebab flavors you have eaten. So, what ingredients are in Ramadan kebab? How to make Ramadan kebab?
RAMADAN KEBAB RECIPE:
INGREDIENTS
3 eggplants
5 green peppers
1 tomato
Olive oil
For the meat paste;
3 tablespoons of olive oil
300 grams of beef cubed
15 shallots
1 glass of water
Salt
Black pepper
Half a glass of dried beans
For Sauce;
1 tablespoon tomato paste
1 teaspoon pepper paste
1.5 glasses of water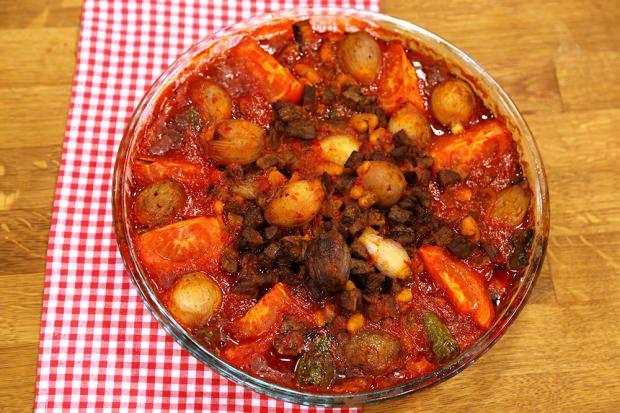 PREPARATION
First of all, peel the eggplants in half and cut them in half or three into long strips. Put it on a towel paper, salt it and let the bitterness come out.
Cut the peppers and tomatoes in half and set aside. Fry the eggplants in hot oil.
Take olive oil in a separate pot and heat it. Saute the meat with shallots and spices. When the meat is tender, add the dried beans and mix.
Arrange the fried aubergines and peppers in a baking dish on the sides of your baking dish. Put the meat filling you prepared in the middle of your oven dish. Place the chopped tomato between the eggplant and peppers.
Mix tomato paste and water in a bowl. Pour into the baking dish. Cover with parchment paper and foil.
Bake in the oven at 180 degrees for 20 minutes. Then remove the foil and bake for 10 minutes.
You can serve it hot.
Bon appetit…