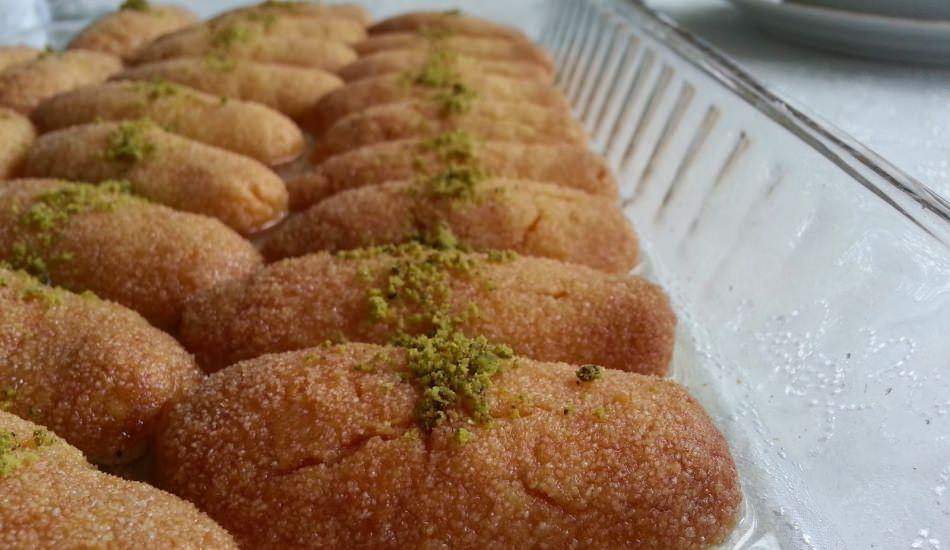 We have a wonderfully soft and delicious recipe for dessert lovers with sherbet and semolina. . We shared with you the production stages of the semolina queen finger dessert, which is prepared by adding flour, oil, eggs and, if you wish, yoghurt, which will offer you a wonderful taste with its crispy semolina texture and thick syrup. The recipe for the queen finger dessert, which has won hearts with its lightness despite being syrupy:
Its ancient taste will rival the sugarpare, which has become an indispensable part of crowded tables at the same time. Although there are dozens of dessert recipes on it, if you want to prepare the queen finger dessert, which is one of the first among the classics, you can try the recipe we have prepared. Vezir finger dessert is one of our most popular sorbet desserts. Contrary to classical desserts, the queen's finger, in which semolina is coated on the outside of the desserts instead of being added to the dough, has the tricks of this fertile dessert that everyone will enjoy, especially at guest invitations. This dessert, which is also served as a queen finger with semolina, a queen finger without semolina, or a queen finger with walnuts, is the most well-known dessert made with semolina. So, how to make semolina queen finger dessert? Here is the Queen's Finger Dessert recipe…
VEZİR FINGER DESSERT RECIPE:
INGREDIENTS
100 grams of butter at room temperature
1 egg
Half a glass of oil
Half a glass of yogurt
1 packet of baking powder
1 packet of vanilla
2 water glass of flour
For the topping;
1 glass of semolina
For sherbet;
2 glasses of granulated sugar
2.5 glasses of water
1 tablespoon of lemon juice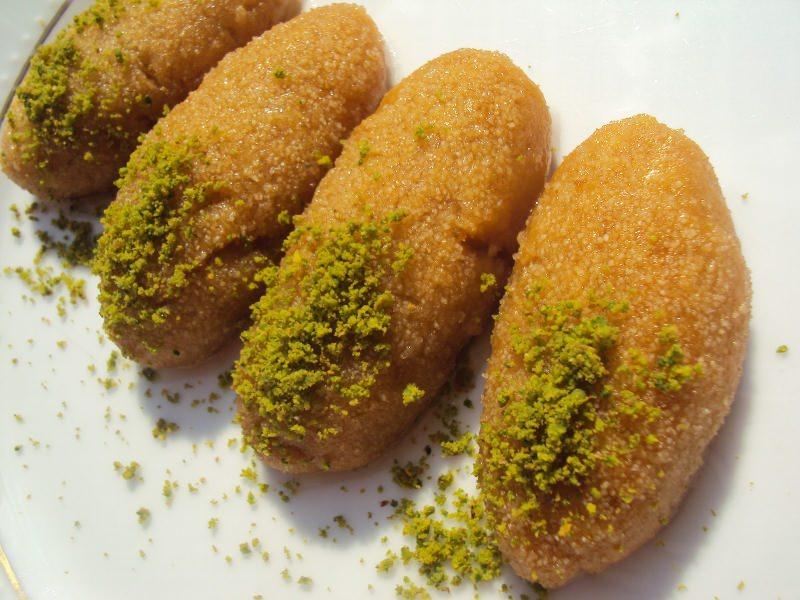 HOW TO PREPARE
First of all, start preparing the dessert with syrup. Put the syrup on the stove and bring it to a boil. Then squeeze the lemon and leave it aside to become warm.
Then you can make the dough. Take the butter, oil, egg and yogurt in a bowl and mix well.
Then add the remaining ingredients and knead.
Cut walnut-sized pieces from the dough and give it a finger shape, dip it in semolina and place it on the tray.
After baking at 180 degrees for 25 minutes, pour the syrup on it.
You can serve the sherbet by drizzling it over the desserts from time to time and decorating it right after you rest it.
Bon appetit…