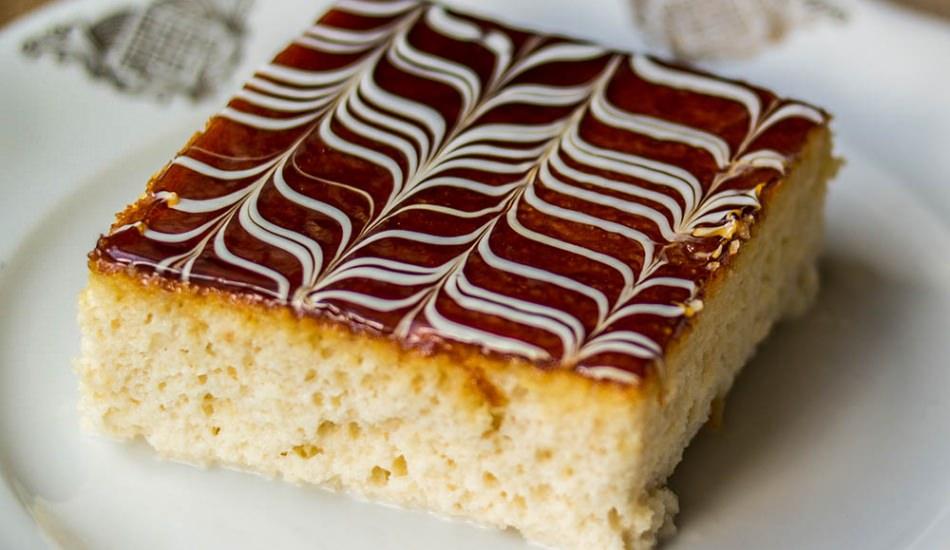 We share with you the recipe of the trileçe dessert, which is the most preferred among milk desserts in recent years and impresses with its consistency that disperses in the mouth. You can learn the practical recipe for those who want to cook delicious trileche at home, which is easy to make, from the details of our news.
Trileçe, known as a Balkan dessert, is legendary with its taste. Being a light and delicious dessert, this dessert, which has become quite widespread in our country, is the most preferred recipe for caramel trileçe, but there are also recipes for raspberry, orange, chocolate, coconut sauce. If you have prepared a pen and paper, we share the recipe for a wonderful dessert with you. You will want to try this recipe, which is one of the easiest trileçe recipes with its ingredients. The soft milk sauce cake, with its light caramel and whipped cream decoration, will be liked by those who taste it once, and trileçe is a dessert that you can easily make at home. So how is trileçe made?
TRILEÇ RECIPE:
INGREDIENTS
5 eggs
1 from 1 glass of water finger missing sugar
1.5 glasses of flour
1 pack of baking powder
1 pack of vanilla
For milk sauce;
3.5 glasses of milk
3 tablespoons of granulated sugar
200 grams of liquid cream
For caramel sauce;
1 tea glass of sugar
1 tablespoon of butter
200 g liquid cream
For the topping;
1 pack of whipped cream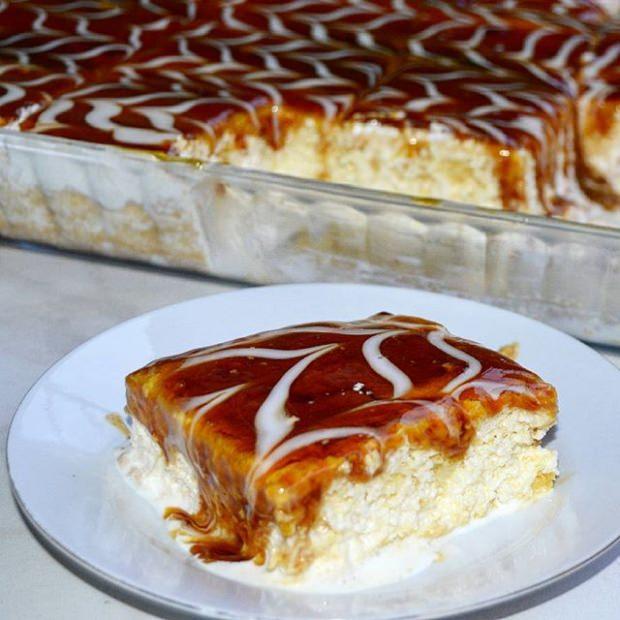 HOW TO
You can start work. Take the eggs and granulated sugar into the mixing bowl and whisk until it comes to a consistency.
Add flour, baking powder and vanilla into the bowl, mix with a spatula from bottom to top and pour into a baking tray lined with greaseproof paper.
Bake in a 180 degree oven for half an hour.
In the meantime, you can prepare the cake's milk mixture and caramel.
Whisk milk, granulated sugar and liquid cream in a bowl and keep in the refrigerator.
For the caramel sauce, put the sugar in the pan and let it melt over medium heat, stirring constantly.
When it gets a light color, add 1 tablespoon of butter and melt it. Then add the liquid cream and cook, stirring briefly, on low heat until the sauce thickens.
Turn the cooked and warm cake upside down, remove the greaseproof paper and make holes with a fork.
Pour the milk sauce, which has been kept in the refrigerator, on the cake and set aside a little from the frothy whipped cream to decorate, and spread the rest on the cake.
Pour the caramel sauce over the whipped cream.
You can serve by slicing after resting for 5-6 hours.
Bon appetit…