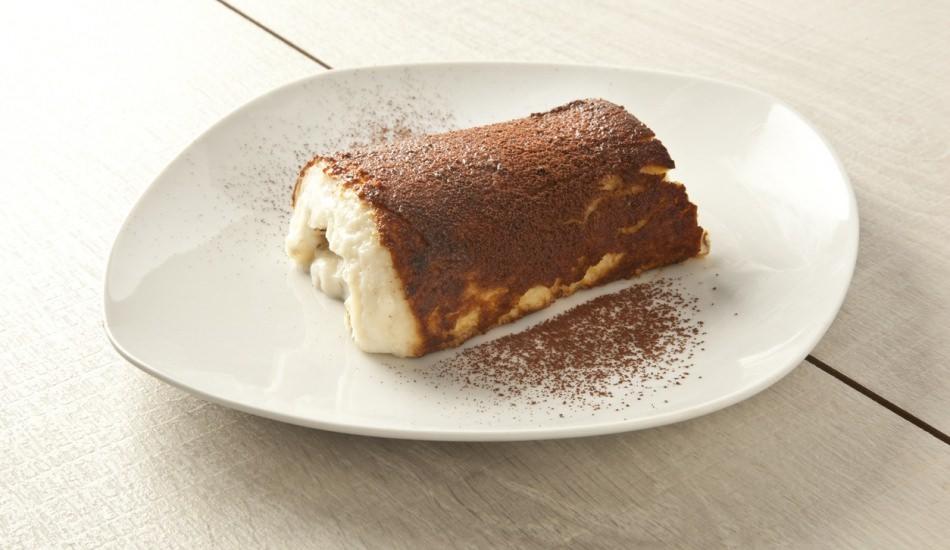 Would you like to try one of the most popular milk desserts, Kazandibin at home? We share the recipe of Kazandibi dessert, which is very simple to make and enjoyable to eat, along with its tricks for those who are curious. The recipe for the delicious Kazandibi dessert, which combines milk and cinnamon, is in our article…
Those who like light flavors generally prefer milky desserts. Among the milk desserts, which are easy to make and extremely delicious, the most popular one is Kazandibi. Our traditional dessert, Kazandibi, fascinates people of all ages with its light consistency and milky flavor. If those who will make desserts for their guests at home have started to search for recipes for light desserts by concentrating on milk desserts, it is up to us to give the easiest recipe for Kazandibi. Kazandibi, also known as the caramelized and burnt flavored sister dessert, which is produced from chicken breast by Saray Payitaht and public cuisine, leaves a mark on the palate. Well, would you like to make the wondibini that you ate in the dessert shops and that you like very much at home by following the tricks?
RECIPE OF KAZANDIBI DESSERT:
INGREDIENTS
6 glasses of water milk
3 tablespoons of rice flour
3 tablespoons of cornstarch
1 glass of granulated sugar
1 tablespoon of butter
2 teaspoons of powdered sugar
1 teaspoon of cinnamon
For service;
One tablespoon of cinnamon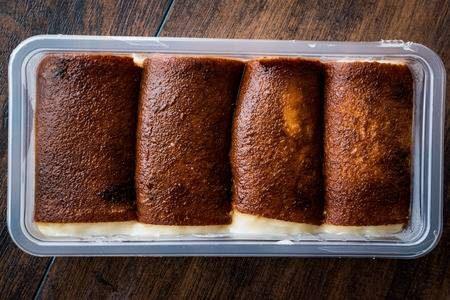 HOW TO
Into a saucepan Add milk, rice flour, corn starch and granulated sugar and beat with the help of a whisk.
After the ingredients in the pot are thoroughly mixed, put the mixture on the stove.
Stir continuously until the mixture thickens and reaches the consistency of custard.
When the custard starts to thicken, turn off the stove and add butter to the pudding and mix it quickly to melt it.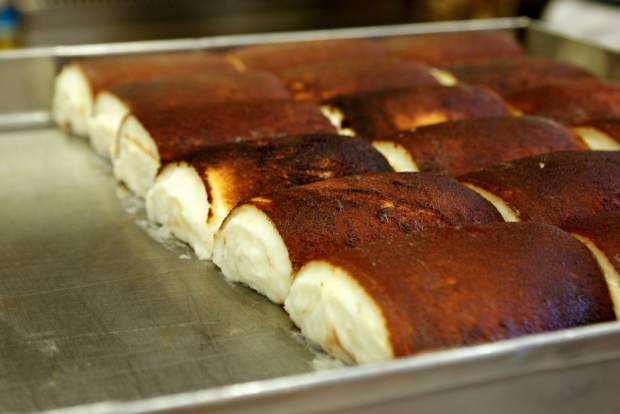 HOW IS THE BURNING PROCESS?
The most important feature of the cauldron is that the bottom is burnt. This burnt taste adds a distinct flavor to the cauliflower. The trick of the burning process is as follows:
Take a large tray on the stove and light the bottom of the stove.
Take a ladle of the prepared Kazandibi pudding and mix it with cinnamon and powdered sugar on the tray.
Spread the mixture well on the tray and cook the powdered sugar, cinnamon and pudding by turning the tray around. After this process, the mixture will turn brown.
Then pour all the custard well over the mixture you spread on the bottom of the tray and smooth the top with a spatula.
Leave the dessert in the refrigerator for about 3 hours.
After making sure that the dessert is completely cooled, cut the dessert into strips and wrap it in a roll.
Transfer the desserts to a serving plate and serve with cinnamon.
Bon appetit…