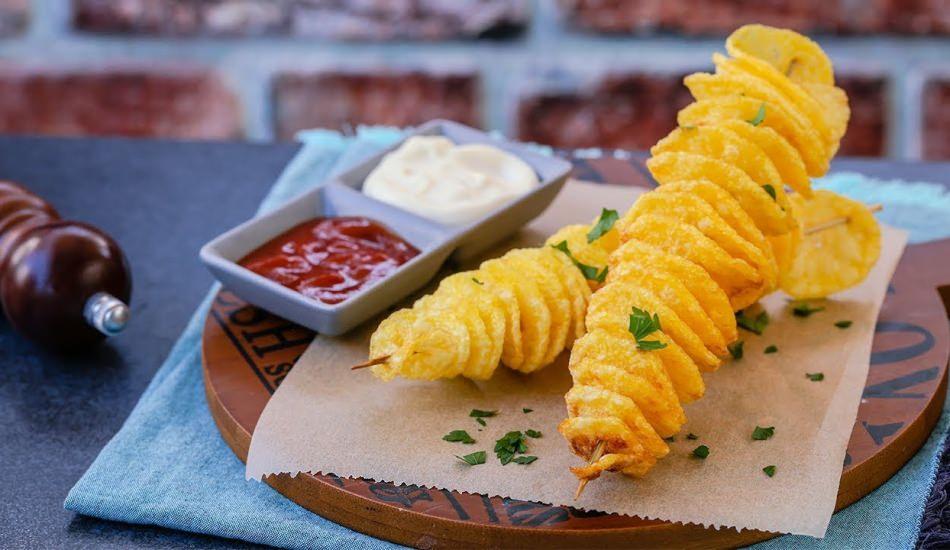 The stick fries are revolutionary, adding great flavor to meat, burgers and barbecue. You can also make the potato on the stick, which is at the forefront of street delicacies, at home. Moreover, the potato in the stick you will make by using the oven will not create an odor in the house. Let's learn how to make potatoes on sticks at home together…
Potato is a very popular vegetable used in Turkish cuisine and included in almost many dishes, as well as in terms of taste. We offer you the recipe of a wonderful taste prepared with potatoes. Potatoes on the stick, which taste like chips but are soft to eat, are sold at expensive prices abroad. You can easily make it yourself at home. Your children will love these healthy potatoes. How to make a potato on a stick, which you have not seen before, using the potato that adds flavor to every dish it is added to? Details are in our article.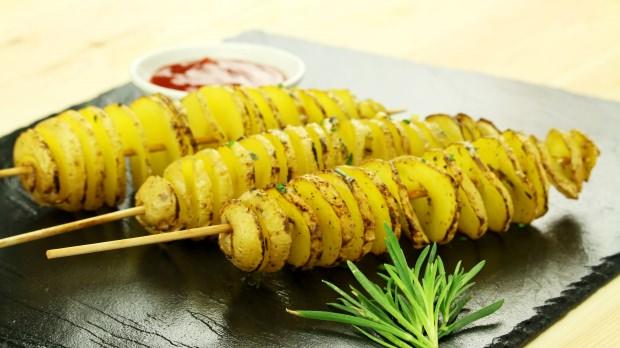 POTATOES RECIPES
INGREDIENTS
A wooden skewer
Potato
Knife
Salt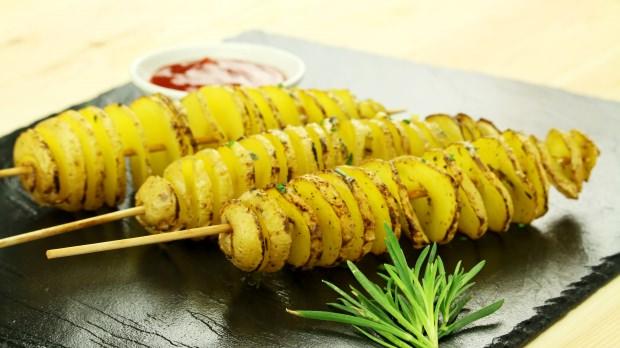 HOW TO
1. Step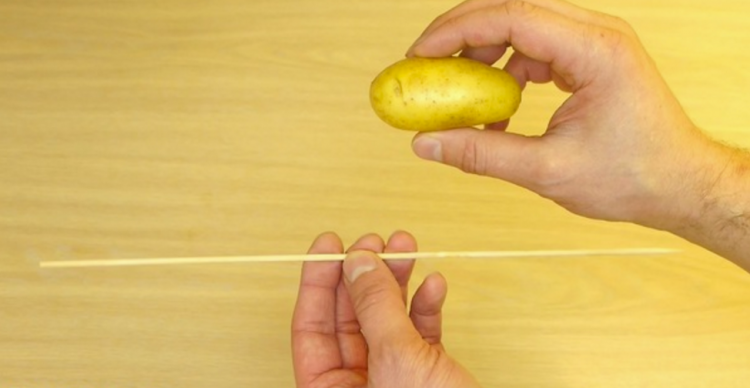 First wash the potato and stick.
2. Step
Thread the potato through the middle of the stick.
3. Stage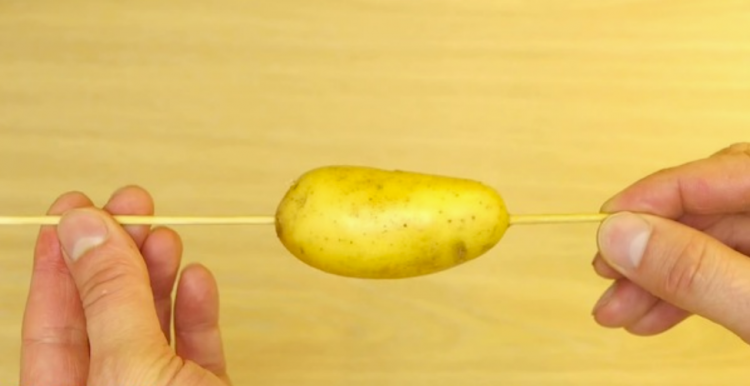 This is how it will go.
4. Step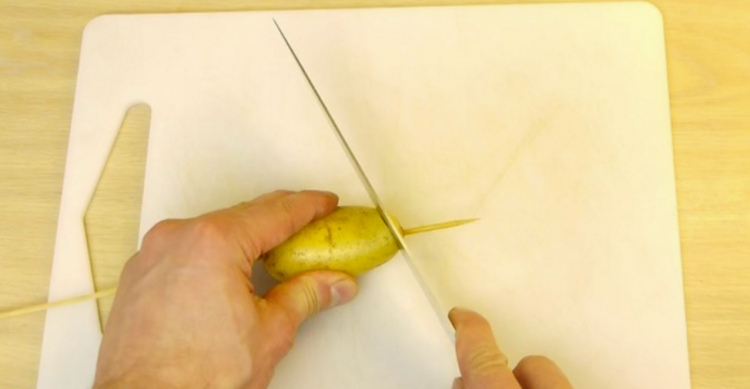 Cut off the head of the potato.
5. Step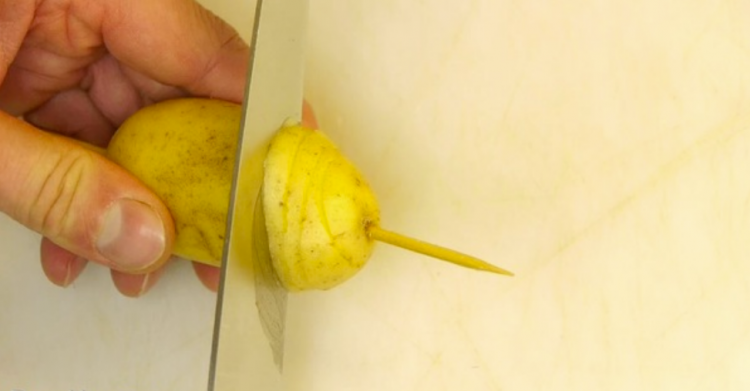 Slice the potato like this.
6. Stage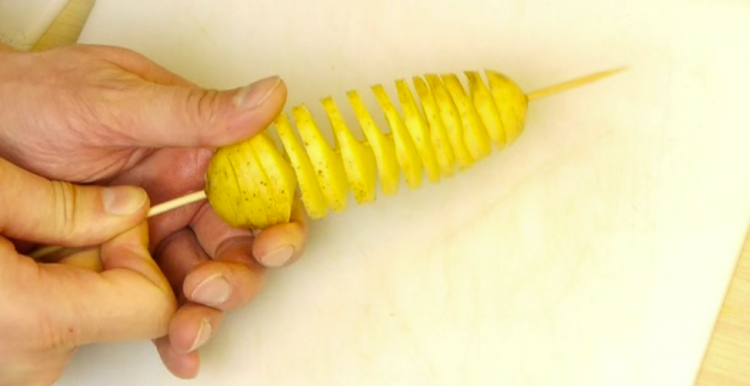 Then gently space out the slices.
7. Stage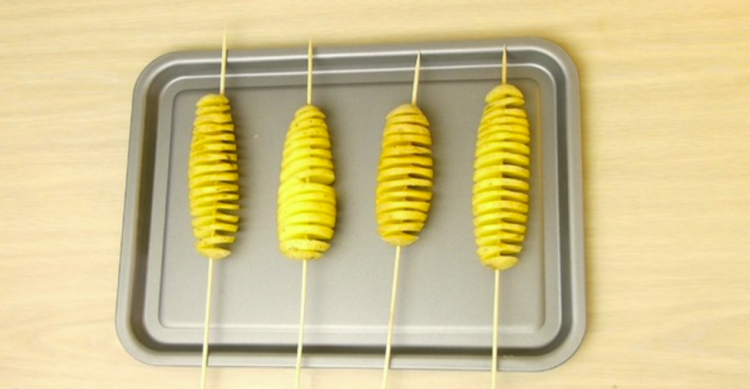 Place on a metal baking tray. Add optional salt, olive oil, butter and spices.
8. Step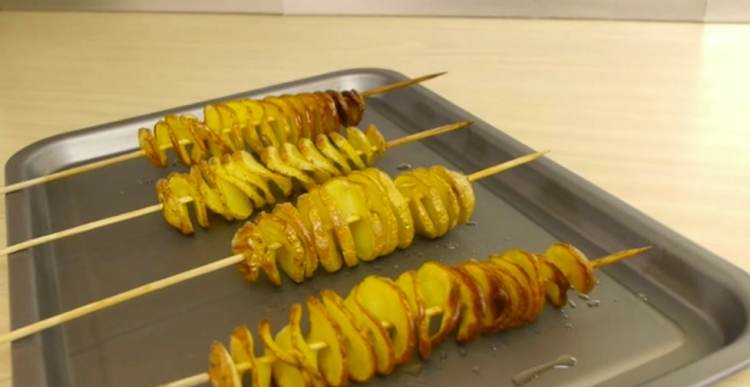 Bake in the oven at 320 degrees for 30 minutes.
9. Stage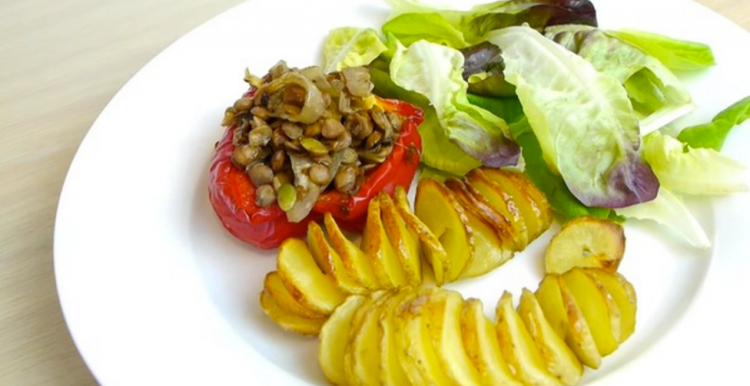 That's it!
Bon appetit…