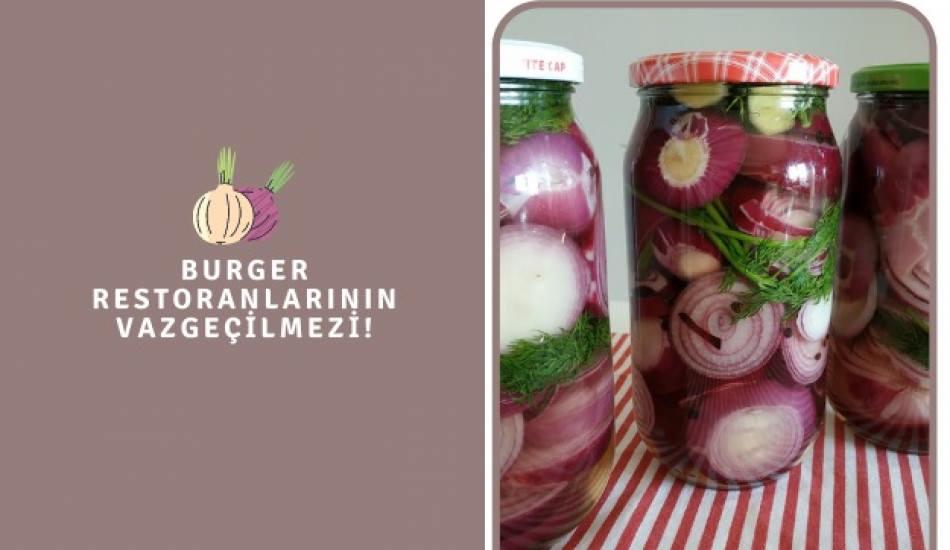 Pickles, the popular taste of Turkish cuisine, are on our tables with different varieties. Pickles, which are usually made with vegetables such as cucumber, pepper, tomato and cabbage, offer a delicious taste when made with onions. Here are the step-by-step pickled onion recipe and details for those who want to try it…
In the past, we didn't think of onions when pickles were mentioned, but in recent years, pickled onions have also entered our lives, especially thanks to burger restaurants. It is possible to talk about different techniques for making pickled onions. While some pickles are ready to eat in 2-3 weeks, the pickled onion in this recipe ripens quickly. When we say fast, we mean minutes. Pickles, one of the most popular and frequently made winter preparations, are obtained by keeping them in brine with salt water and vinegar. Prepare the pickle, which includes small tricks in the recipe, and leave it for only 1 day, then serve it with homemade hamburger, grilled meatballs or even bulgur pilaf. Add it to your salad recipes to add a different flavor.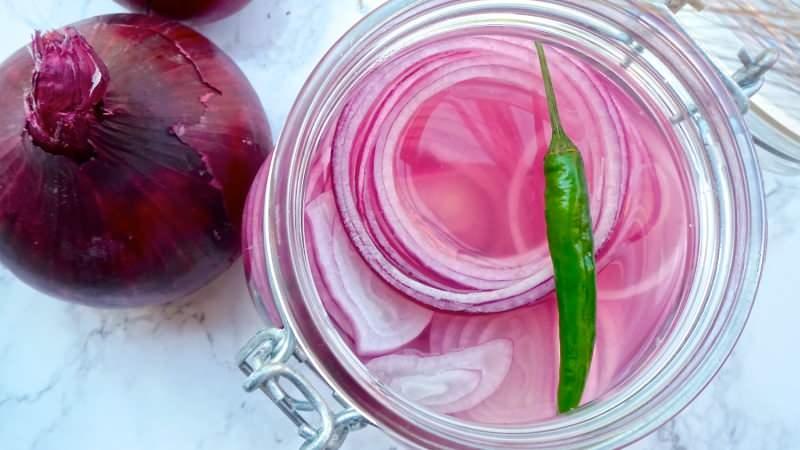 ONION PICKLE RECIPE:
INGREDIENTS
2 red onions
1 glass of apple cider vinegar
Half a glass of water
1.5 tablespoons of brown sugar
2 teaspoons of rock salt
1 teaspoon of black pepper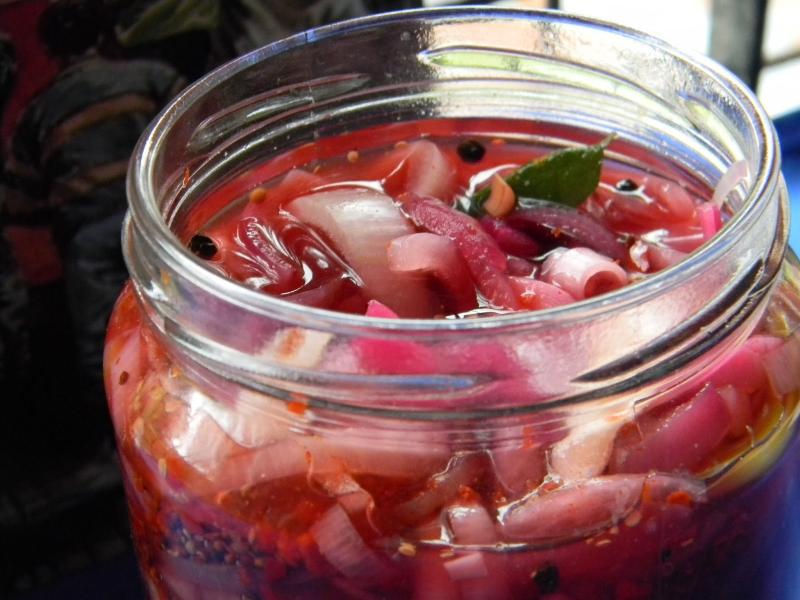 HOW TO
Chop the onions in white.
Take the saucepan on the stove and heat the water in it.
Add sugar and melt by stirring.
Add salt and vinegar.
Add the onions to the pot and remove the pot from the stove.
Transfer the ingredients to the jar and leave to cool.
When it comes to room temperature, you can serve it or store it in the refrigerator.
PICKLE SHELLS RECIPE:
INGREDIENTS
1, 5 kilograms of fresh shallots
1 red pepper
1.5 liters of water
Half a teaspoon of lemon salt
2 tablespoons of crushed rock salt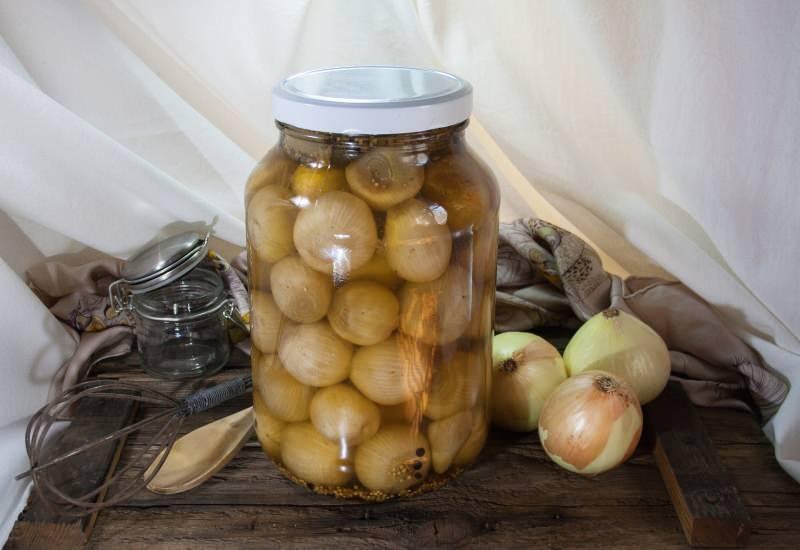 PREPARATION
First of all, peel the onions and chop the red pepper thinly.
Combine water, lemon salt and rock salt in a bowl and mix well with a wooden spoon.
Place the onions and peppers in a 2-liter jar.
Fill brine on it. Your pickle, which you keep in a cool place out of the sun, will be edible within 10-15 days.
Bon appetit…