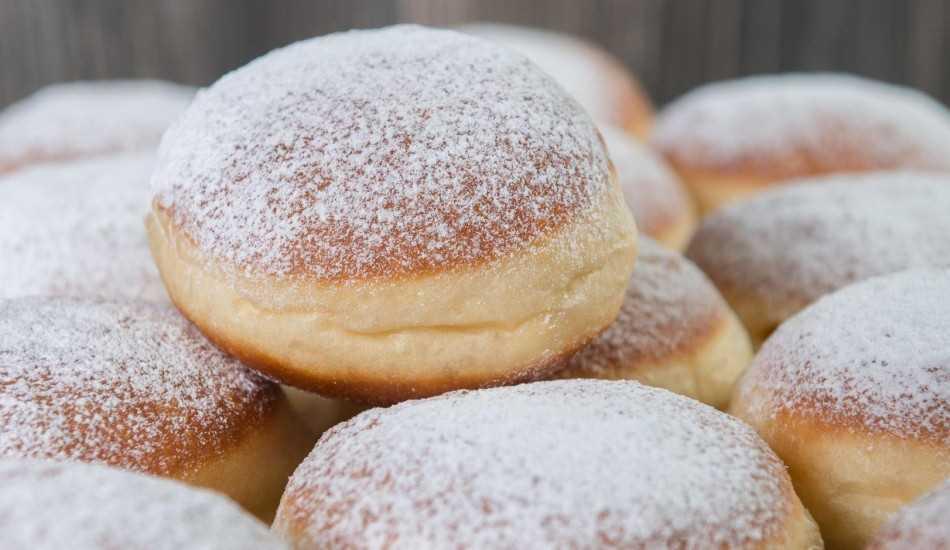 A classic that comes to mind when Germany is mentioned, krapfen can actually be prepared at home. Do not doubt the taste of these dough balls, which are puffy puffy stuffed! So how to make original krapfen at home? What are the tricks of making original krapfen dessert? Here are the answers to the questions:
CLICK FOR THE VIDEO OF THE NEWS
German Cake or Berliner is a traditional German cake. It is similar to Donut in terms of form and construction. It is obtained by frying the fermented dough in oil, then dividing it into two, adding marmalade or jam and pouring caramelized sugar on it. The German bun, which is made from yeast dough by frying in oil, is one of the classics of German cuisine. Although it is associated with the city of Berlin due to its name, this dessert is not known as Berliner in Berlin. It is more commonly called Pfannkuchen. The name of these dough balls filled with marmalade or chocolate sauce varies from region to region. It is also known as Krapfen or Kreppel in Southern and Central Germany and in many parts of Austria. Berliner is a kind of pastry that can be found in Turkey. It can be made at home, although it is a little troublesome to make because it is a yeast dough. We offer the perfect homemade krapfen recipe from Nermin Yazıtaş to your liking.
KRAPFEN RECIPE:
INGREDIENTS
500 g flour
250 ml lukewarm milk
3 egg yolks
20 g fresh yeast
80 grams sugar
60 grams butter
1 packet of vanilla
1 dessert for aroma spoonful of lemon zest
For frying;
for liquid oil
;
chocolate, rosehip marmalade
on powdered sugar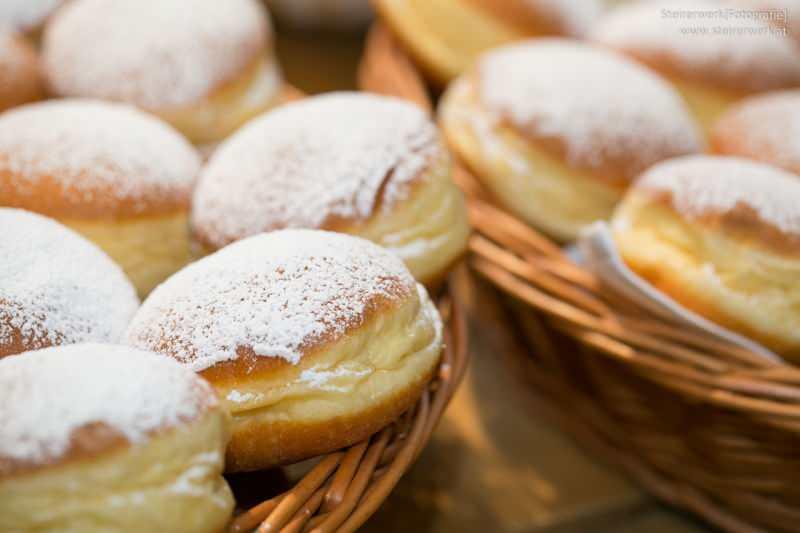 HOW TO WORK
Take flour in a mixing bowl, put yeast, sugar, vanilla in warm milk and mix.
Add the mixture to the flour until the yeast dissolves. Then add the egg yolk and knead the dough.
When the dough comes together, add butter and add lemon zest and knead well again.
Then cover it with a cling wrap and wait for it to ferment for 1.5 hours.
Take the fermented dough on the counter. Make 70 grams of meringue properly.
14 pieces, lay a cloth in the tray, lightly flour it and place our meringues at intervals.
Then let's cover it and leave it like this for 2 hours.
Heat 1 liter of oil in the frying pan. Gently drop it into the oil with the top down. Put the bottom of the stove on medium heat.
Close the lid and fry slowly, then turn it over with a skewer and fry. Remove the browned krapfen on paper towels.
After frying them all, you can wait for a while, squeeze chocolate or rosehip marmalade into it, sprinkle powdered sugar on them and serve.
Bon appetit…