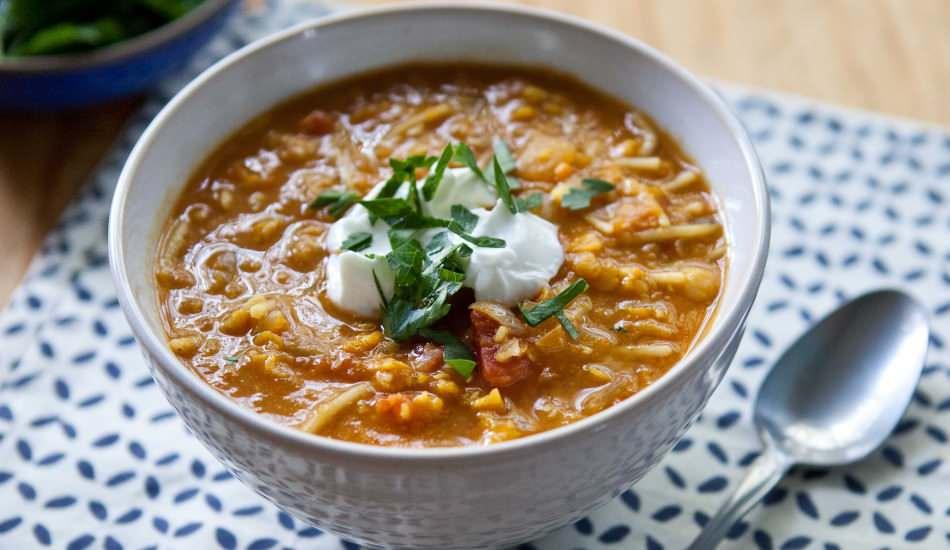 Harira soup, which is full of protein and vitamins, strengthens your immunity and allows you to challenge diseases. This soup, which comes out with the combination of cinnamon and turmeric, is a complete healing store especially in winter months. So, how to make Moroccan harira soup? What are the tricks of Harira soup? Here are the answers to the questions:
Moroccan soup harira, which is a complete healing store with the ingredients in its content, is for you if you want to add a different and different meal to your kitchen. You will not be able to get enough of this soup, which is mostly made with ingredients available at home. Get ready to hit the road to North Africa! Moroccans usually prepare this soup in abundance during Ramadan and throw it in the freezer and eat it whenever they want. You can review our article for the Harira Soup Recipe with its different and beautiful taste.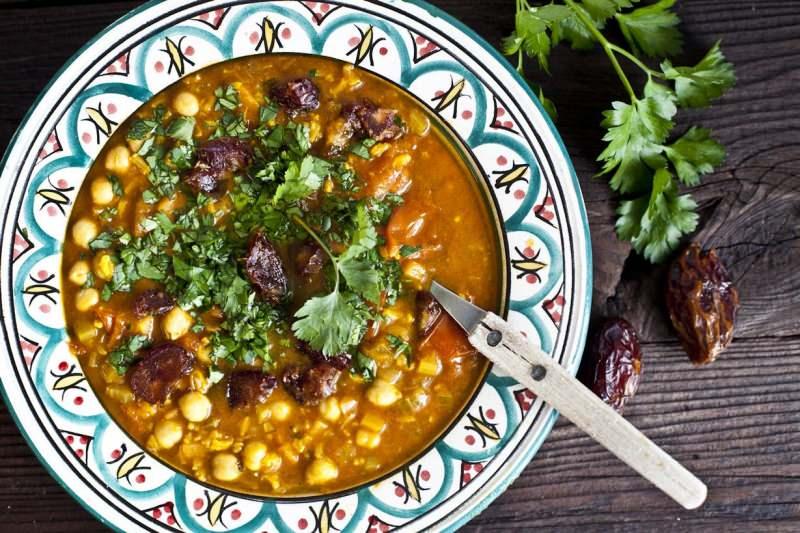 HARIRA SOUP RECIPE:
INGREDIENTS
70 grams of beef tenderloin
Half an onion
Half a carrot
4 stalks of celery
1 tablespoon of green lentils
1 tablespoon of chickpeas
Pepper paste
Cumin
Cinnamon
1 clove of garlic
Turmeric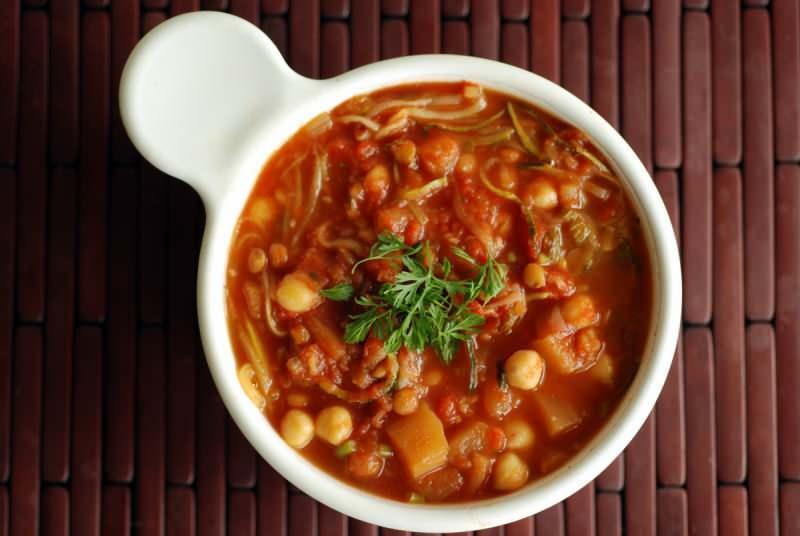 HOW TO
At first Chop the beef tenderloin into cubes. Then burn the bottom of the pan and add olive oil.
When the oil in the pan is hot enough, add the beef tenderloin to the oil and continue the roasting process.
While the tenderloin is roasting, chop the onions on the other side and add them to the meat.
While the ingredients are roasting, chop the carrots and celery. Then add it to the pot.
While the vegetables are roasting, fry the vermicelli on the other side.
After meat and vegetables are browned, add pepper paste. To prevent the garlic from burning, chop the garlic after solid vegetables and add it to it.
Then chop the celery and add to the soup.
After the vegetables are cooked, add the chickpeas that were boiled the day before. Then add the lentils.
Add turmeric, cumin and cinnamon to the soup during the roasting phase. Then the broth is added to the soup.
You can add about 4 glasses of boiled water for one portion.
After the vegetables are cooked, add the roasted vermicelli at the end.
Finally, add sea salt and serve after 15 minutes.
Optionally, you can garnish with parsley.
Bon appetit…